New Marketing for Lockhart Coastal Contractors
In addition to providing excellent contracting services, Lockhart Coastal Contractors embodies the core values of integrity, diligence, and excellence with everything that they do. Our team at Stingray Branding had the pleasure of helping Lockhart Coastal Contractors to share and project these values now more than ever before. 
As an agency that also strives to provide the best services possible, our team at Stingray Branding began to work on delivering the very best marketing package to Lockhart Coastal Contractors. We were granted the opportunity to help their company build a marketing strategy and brand awareness that will serve them for the foreseeable future. 
What is Lockhart Coastal Contractors?
Lockhart Coastal Contractors provides a variety of general contracting services throughout the Charleston area. From construction management to refurbishing to custom remodeling, they approach every project with the utmost professionalism and diligence to make sure you love the finished product. If you have dreams for your home, Lockhart Coastal Contractors can make them a reality. 
Meet Larry Lockhart
The man behind the name, Larry Lockhart grew up working in the construction industry and gaining loads of experience. At a young age, he realized that construction was his calling, so he pursued a Construction Technology degree at Williamson College, one of the most prestigious trade schools in the country. After graduating, Larry delved into the world of construction and created a company that strives to serve the Charleston community. 
Our Impact
Our team at Stingray Branding was granted the opportunity to help Lockhart Coastal Contractors with their marketing, and we could not be more enthusiastic about this project. We had the pleasure of creating the Lockhart Coastal Contractors logo, overall branding, and website design. Here's how it turned out: 
Lockhart Coastal Contractors Logo Design and Branding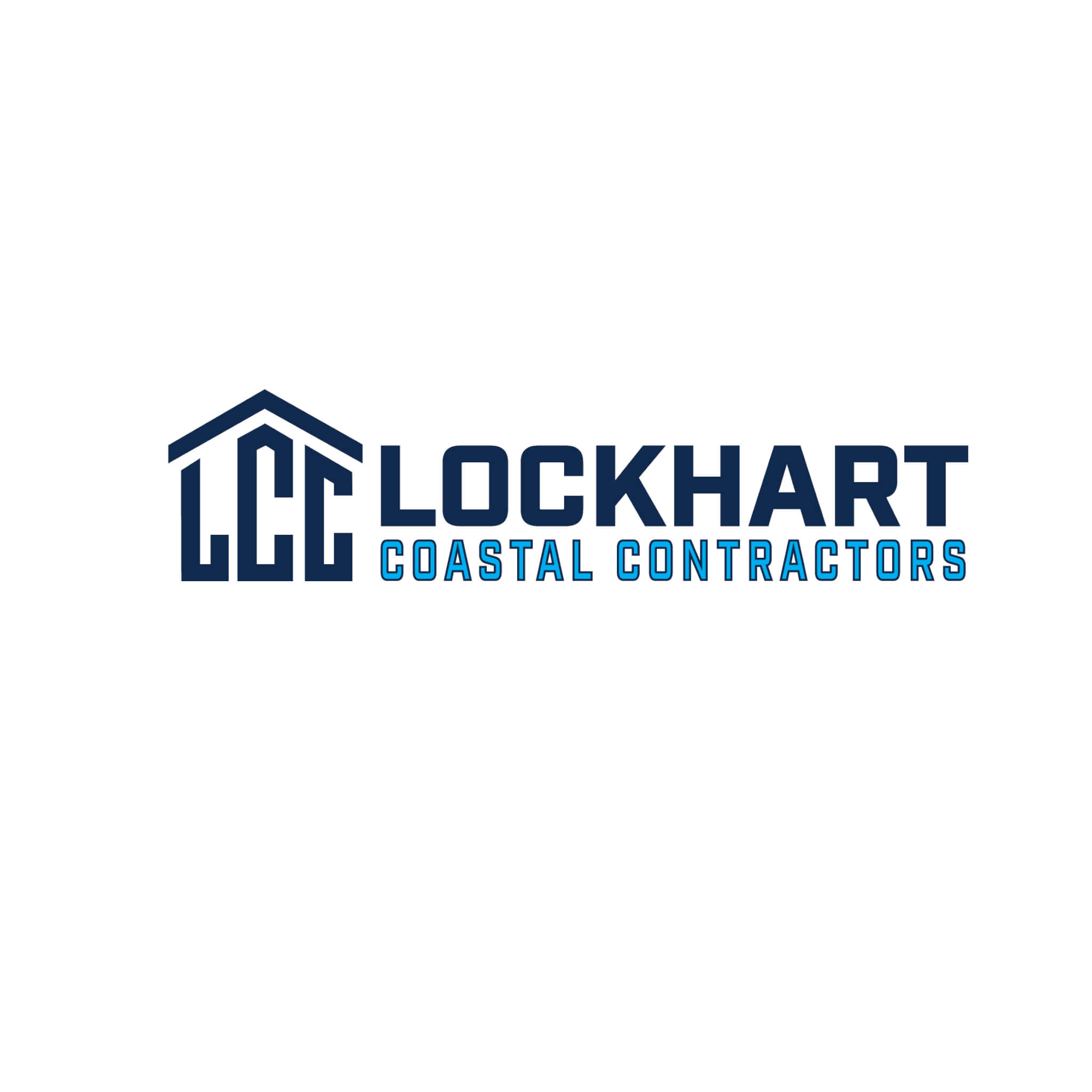 In a way, a logo acts as the face of your brand, arguably making it the most important part of any marketing strategy. When we started thinking about the concept for this logo, we knew it should be something that evoked professionalism and dependability since those are two qualities that Lockhart strives to provide. We wanted the logo to be easily recognizable and say something about the company's purpose. 
So, our graphic designer created a design that features the letters LCC in the shape of a house with a roof. The logo is straightforward with a durable quality that mimics the services of Lockhart Coastal Contractors. We also chose to use dark blue as it is a color associated with the Lowcountry, and it also symbolizes commitment and trust, two qualities that go hand in hand with Lockhart and his team. 
We couldn't be happier with the outcome of this logo and branding for Lockhart, and we know it will help to generate brand recognition for his valued clients. 
Lockhart Coastal Contractors Web Design
After solidifying the branding, our team dove into the creation of a top-notch website. For many businesses, a website is the most important digital touch point because it is where potential clients and customers go to have their questions answered. That being said, we wanted to create a website that serves Lockhart's customers and answers their questions in a user-friendly format. The website consists of the same branding to initiate consistency, and it features a home page, about page, services page, and more! Here are some of the most important elements of the website: 
Home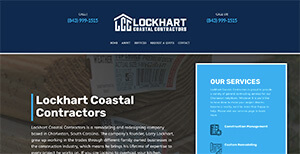 The key to a successful website is having an appealing and informative home page. For Lockhart Coastal Contractors, the home page features a navigation bar at the top that showcases the company logo. It also features contact information and a brief overview of the company in addition to customer testimonials. 
About
The About page is useful for any potential clients looking to learn a little bit more about Larry and his business. This page shares their core values, how they got started, and what makes them unique. It also features a call to action that allows clients to receive a quote for their project.
Services
The services page is the most important for users who are looking for help with a specific project. This is where we showcase all of the amazing services and assistance that Lockhart Coastal Contractors can provide. Broken down into visually appealing sections, this page gives an in-depth description of the services that are provided. 
Request A Quote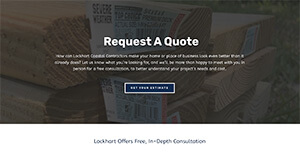 After gaining a deeper understanding of the services they provide, potential clients may head over to the Request A Quote page. This page allows users to get an estimate or inquire about a free consultation. It includes a "Get Your Estimate" button which, when clicked on, prompts users to fill out a form detailing their project. This page is especially helpful for lead generation and connecting Larry's team with potential clients.
Overall, the branding and website creation for Lockhart Coastal Contractors was a successful project with a lot of opportunities for learning and honing our design skills here at Stingray Branding. We sincerely thank Larry Lockhart and his team for allowing us to help grow their brand!  
If you are interested in learning more about Lockhart Coastal Contractors, or you might be interested in their services, check out their website today!
Your Stingray Branding Team 
No matter the size of your business or your industry, our team can help take your marketing to the next level. By harnessing the skills, experience, and knowledge of some of the best experts in the business, we can craft your digital marketing strategy and experience to maximize results. If you need help with your marketing, or just have some questions about where you're at today, contact us! Our team would love to help you!