The Stingray Branding Team just finished a new website and social media optimization project for our incredible sister agency, Bernstein Lash Marketing.  Teri Lash and Sandy DeAntonio are sisters running a second generation family-owned and operated branding and marketing company. These powerhouse ladies have over 40 years of experience in the sales and marketing field, and serve as valuable partners for our team.  
These fabulous ladies came to us for an update of their existing website and social media accounts focusing on driving more traffic to their website leading to increased client engagement and acquisition.  They wanted a vibrant, updated look, but not at the expense of effective function and operation.
The Website
Bernstein Lash Marketing provides a number of marketing services as well as an extensive catalog of promotional products tailored for specific businesses.  Our goal with the website was twofold. First, we focused on an updated look with vibrant colors popping off of the background in order to catch the eye and engage the potential client.  Second, we ensured that services and promotional item offerings were easily findable and viewable for visitors, making their time on the site more enjoyable and effective.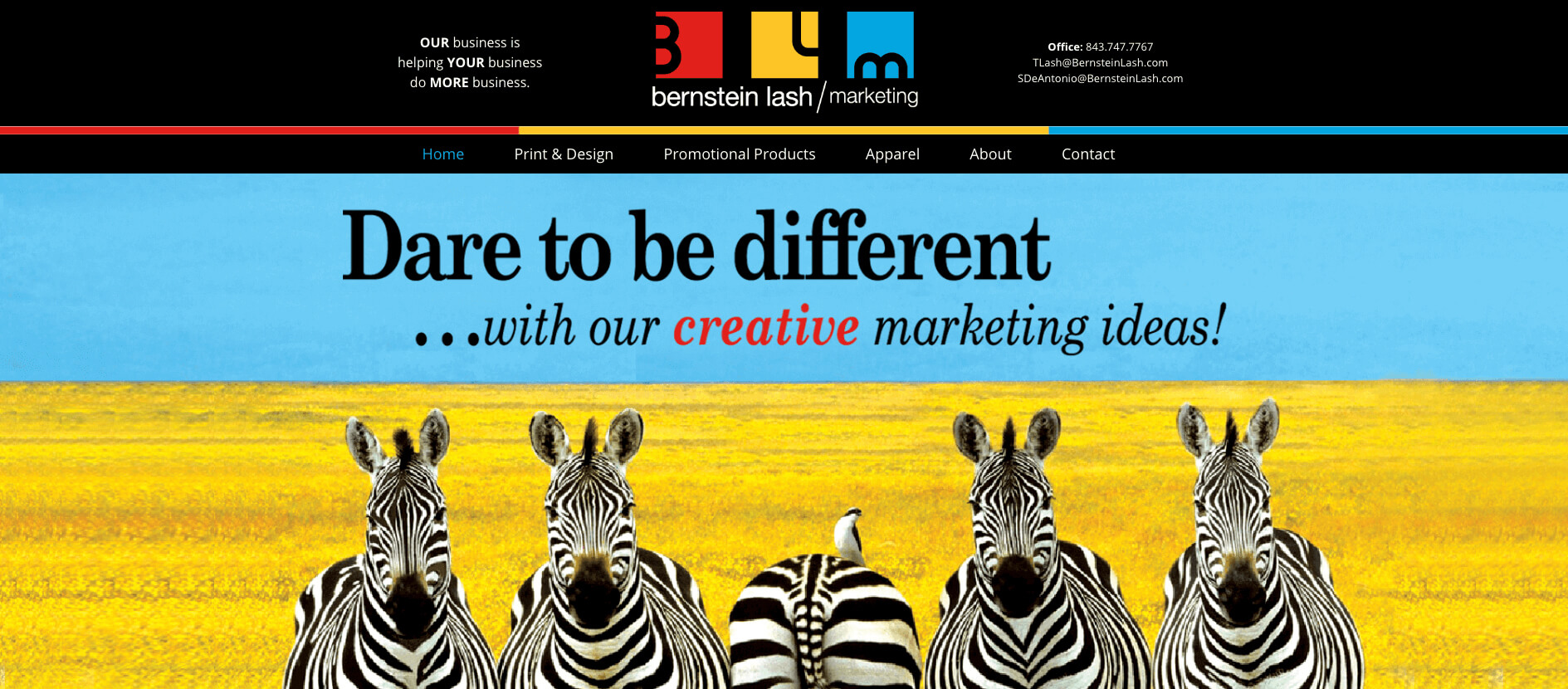 Services Page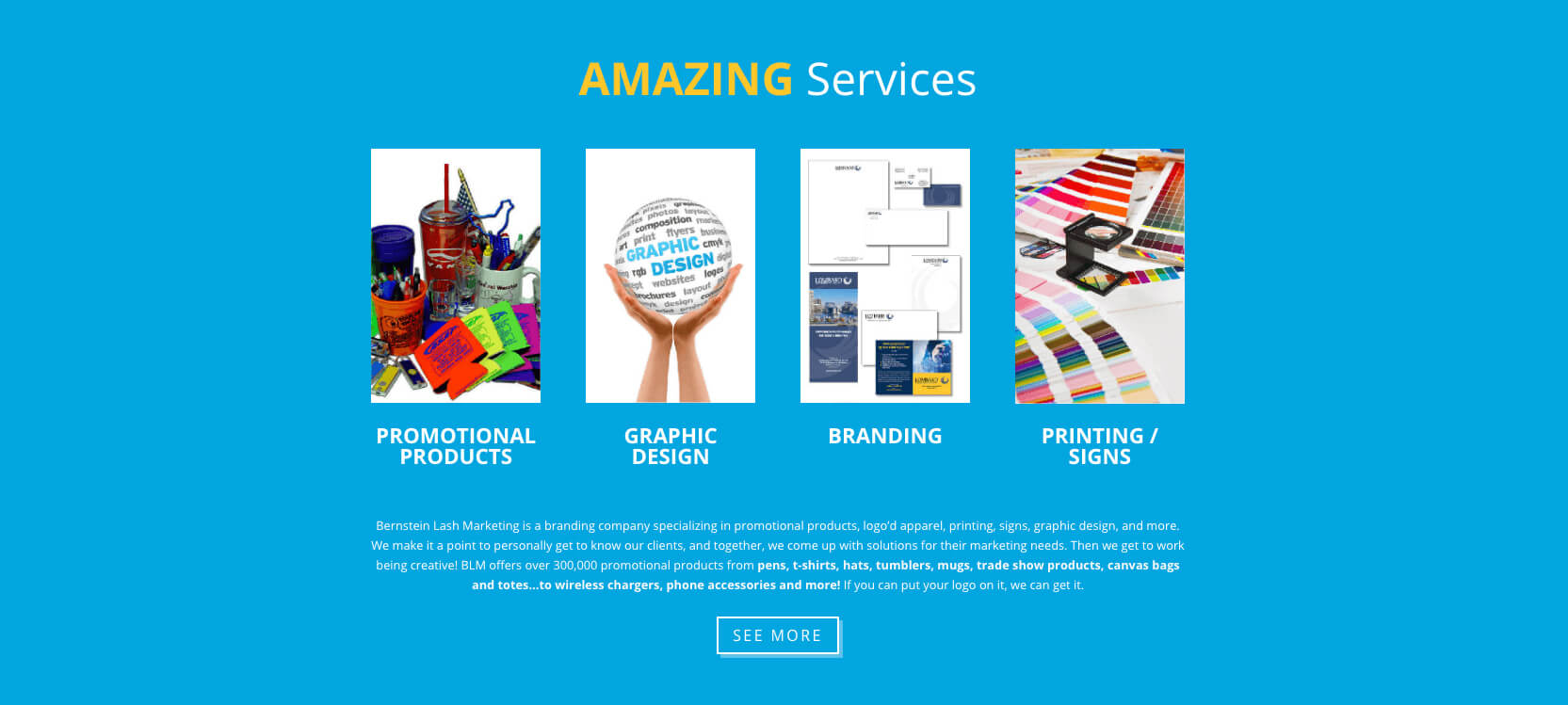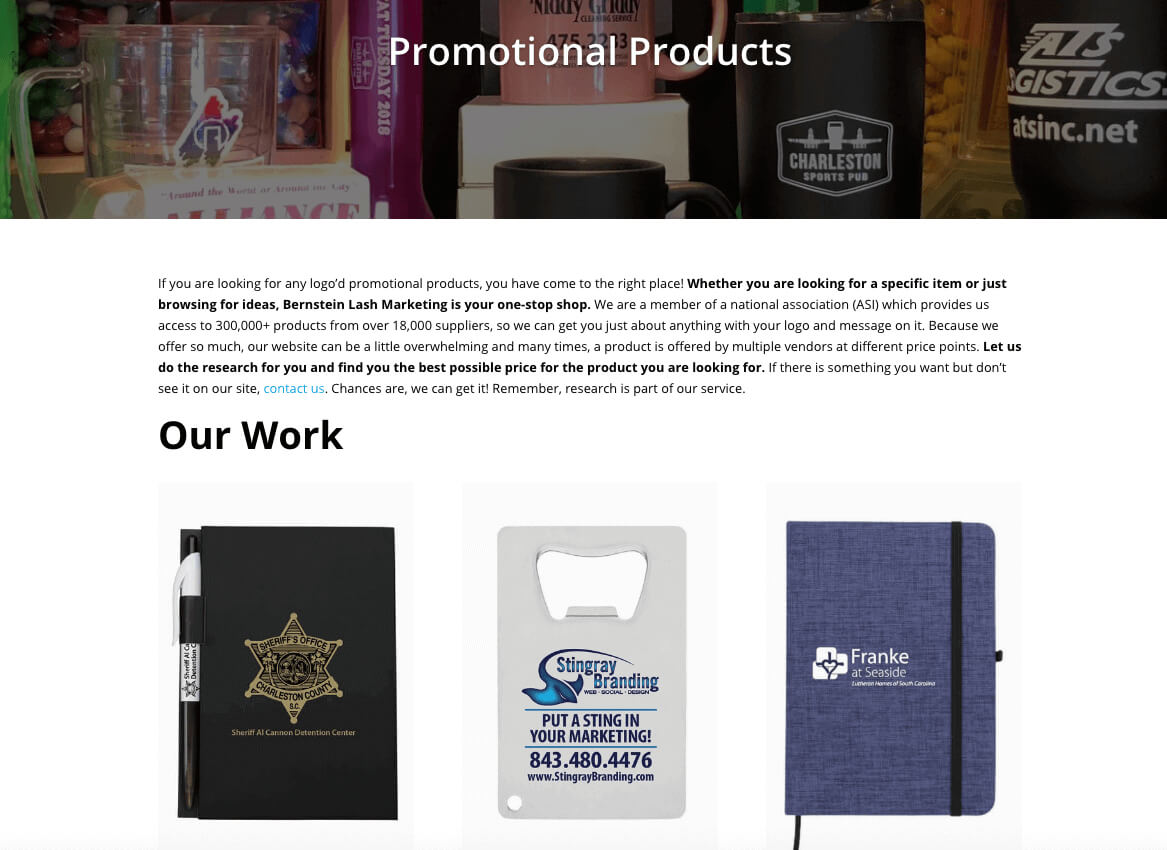 A well-branded and professional social media presence is vital to driving customer engagement.  Our team used the eye-catching and vibrant logo for Bernstein Lash Marketing, combined with a photo highlighting the large array of promotional items they provide.  We also added services provided, contact info, and a strategy for posting constant valuable content. Visitors to this page have all of the necessary information, as well as a consistent flow of new content, to identify who Bernstein Lash Marketing are and how to contact them.

Our Team
What do you think?  If you love Bernstein Lash Marketing's new website and want your business' own custom-made and search engine optimized site, contact our team at Stingray Branding.  Whatever your needs, we offer packages and individual services that will fit them. Whether you are starting from square one, or an established brand that doesn't love their website and social media presence, we can help you.  We work with businesses of all types, in all industries, and with any level of established marketing!