Recently Charleston Business Brokers contacted us to build a new website. We were so
excited to partner with a new company! Here at Stingray Branding, we want to use our skills to
help other companies succeed and grow. Their website is modern, sleek, and truly
invigorating. Seeing this website on a desktop is the only way to see the high level of
programming and design from the Stingray team. This is the quality
and care that our clients have and should expect from us. We make sure that every website we
build is stunning to the eye, safe, and reliable.
Charleston Business Brokers is an established business brokerage firm within the
Charleston area. They have an expert team that helps business owners prepare to sell their
business. They believe in integrity and ethics and their reputation shows this. The Stingray
Branding team wanted to build a website that reflected their values.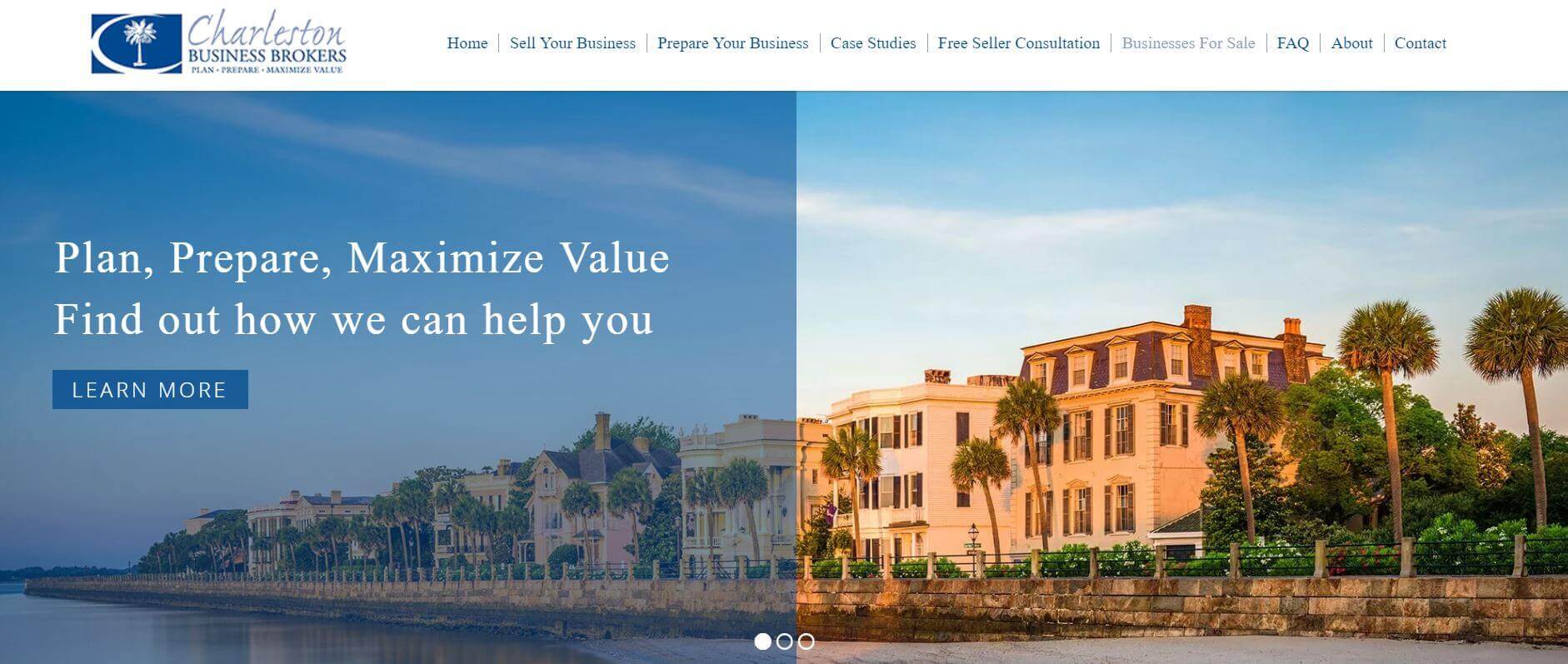 The Website
Right away, you can see what the website has to offer. It is incredibly user friendly. Contact
information, case studies, navigation, call of action and everything you need to know
is readily available to you. You can find the background about the company and their team.

There is more than enough information and background to this company. They are insanely
knowledgeable and their website reflects this.
Contacting Them
The Contact Us page is beautiful and thorough with details and a map of their locations. They have the phone numbers and emails listed. They also have a detailed contact form for your business broker needs!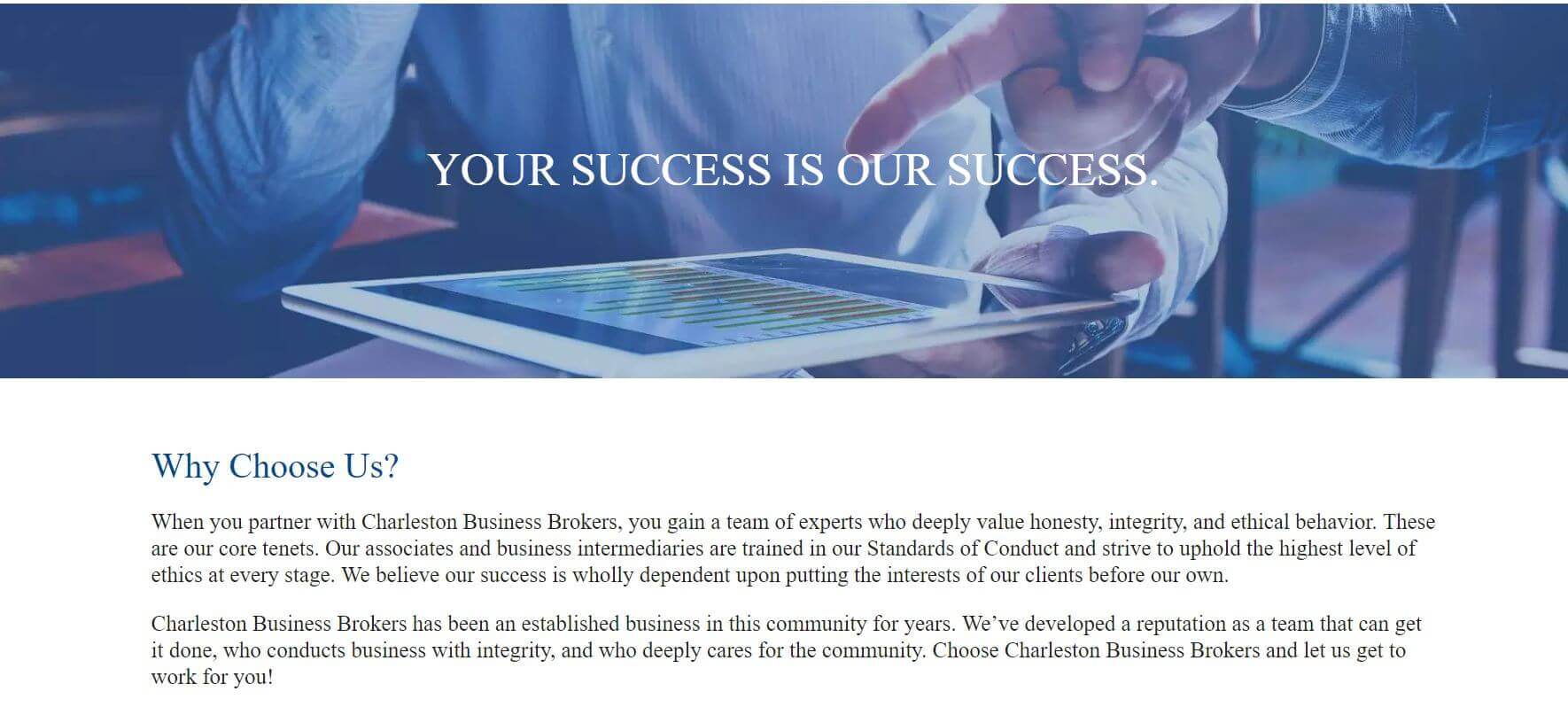 Overall this website is amazing. It is detailed and thorough. It is user and mobile friendly. It has class and style. What else could you want in a website? Stingray Branding always listens to our clients and their needs, and we strive to provide quality with every service we provide!
Contact us today to discover how we can create a website for you that will take your business to the next level.