We are excited to announce the launch of a new website and social media for Seaside Business Services! They are a bookkeeping and payroll service in Mt. Pleasant and the Charleston area. They develop strategies for businesses, providing a high level of consistent, reliable, and quality service. They always go the extra mile for their clients. We were very excited when the owner reached out to us to refine and redesign their website and social media!
Social Media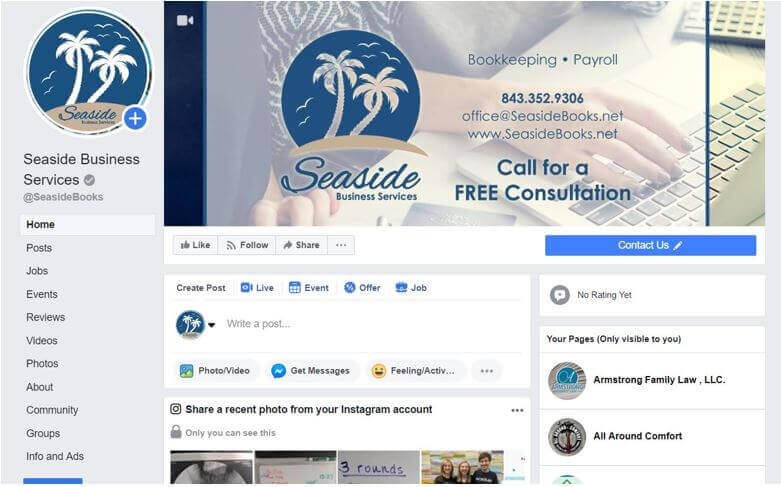 Our marketing and design team created and optimized a Facebook page, a Twitter account, an Instagram account, and a LinkedIn! All of the pages we created or optimized includes branded profile pictures and cover photos, and content written by our amazing copywriting team. The Stingray Branding team has a plethora of experience in creating social media pages. We make sure that they are optimized perfectly and will bring in more business for our clients. Contact us today to optimize or manage your accounts today!
The Website
Seaside Business Services' Home Page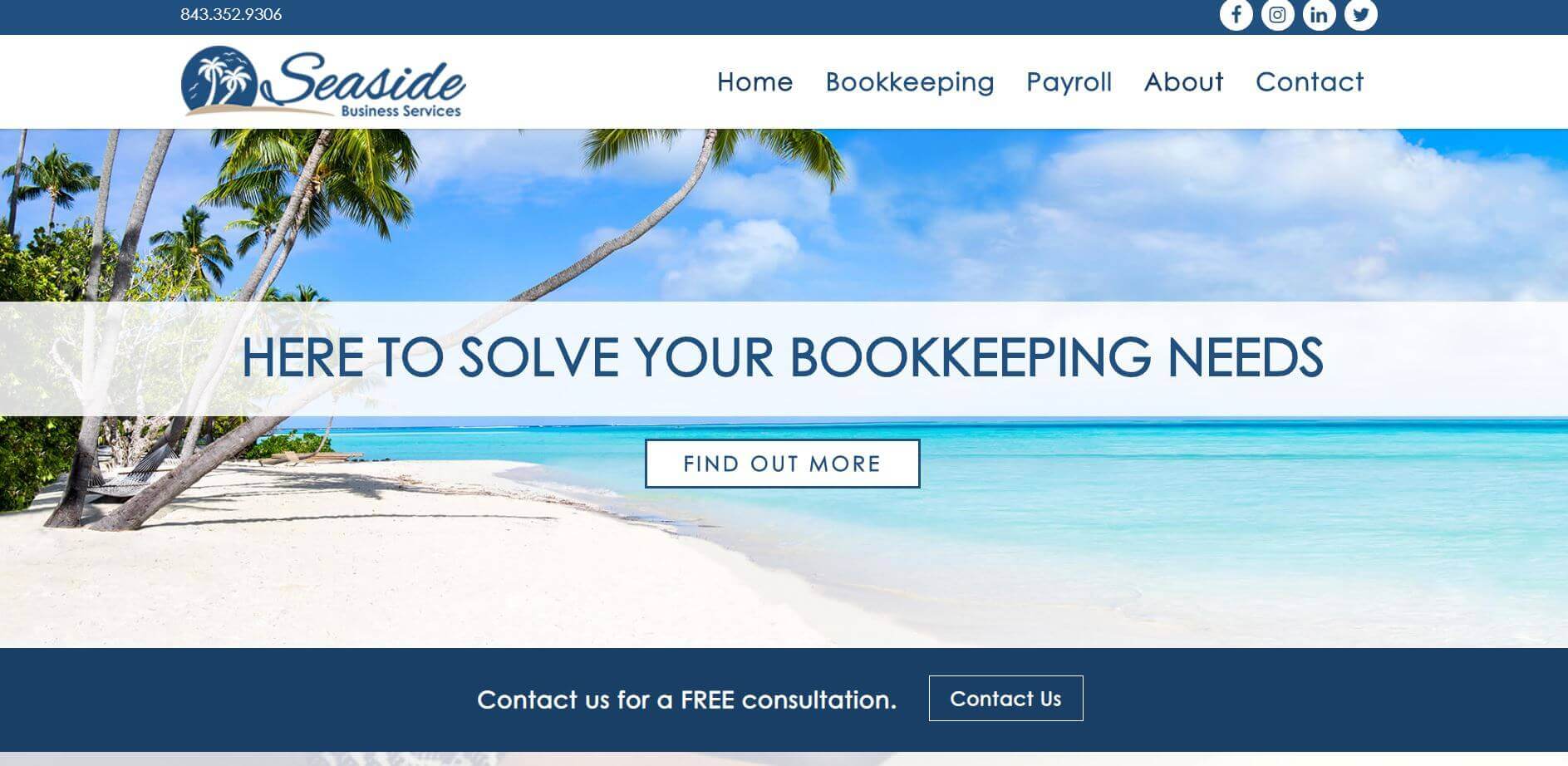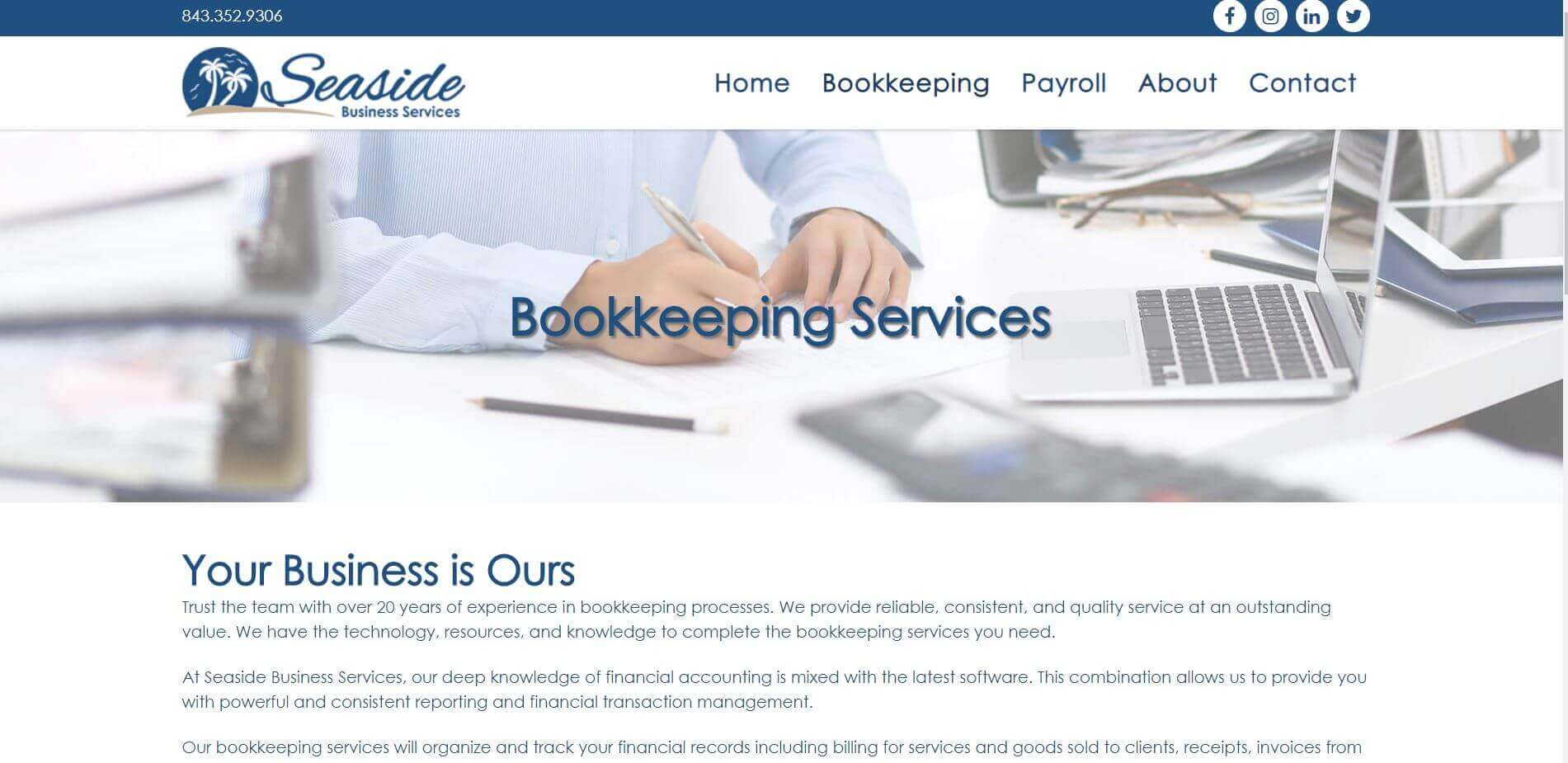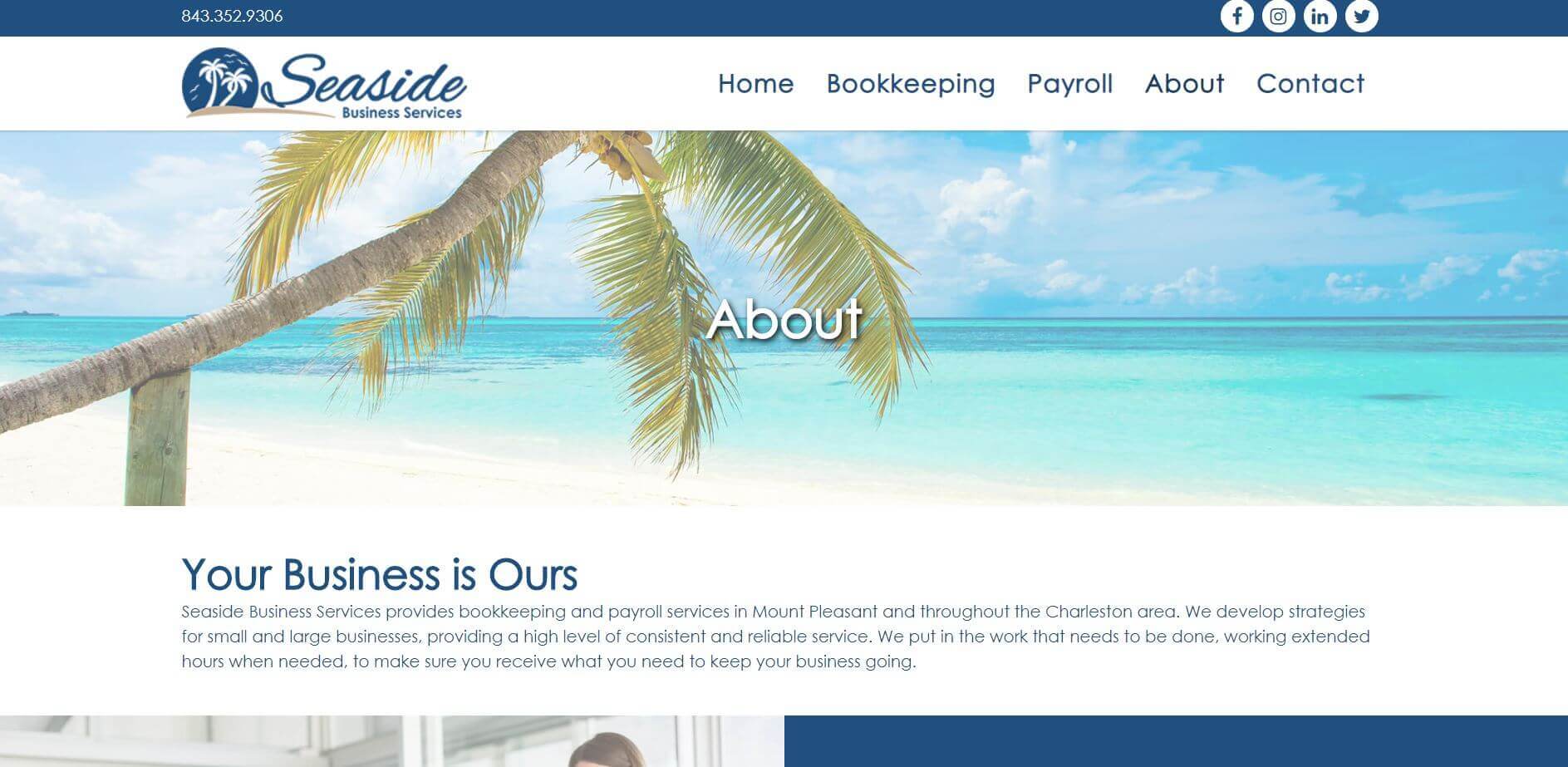 We wanted the Seaside Business Services' website to be both on brand for their business and bring some fun to their site. It looks professional, but it also looks tropical! With a name like 'Seaside Business', we knew we needed to add a beachy theme to the website. We wanted the website to be easy to navigate so you can see what Seaside Business Services is all about! You can find out about their bookkeeping services, their payroll services, and more, easily with intuitive navigation and smart layout.
We were excited to work with this company. We wanted to be able to bring both whimsy and professionalism to their website and social media. If your business needs new bookkeeping or payroll services, contact them today!
If you or your business is in need of a marketing agency that truly understands and has mastered the art of internet marketing, contact us today! The Stingray Branding team would love to work with you!