Our team just finished up a new website and social media optimization project for Leslie Armstrong of Armstrong Family Law. Leslie is a dedicated and highly-educated family law attorney for the Charleston area who just moved into a new office and was ready to get her business out there to the world.
Leslie had already been working with our sister agency, Bernstein Lash Marketing, and had her logo developed by the fabulous ladies on that team, but we had the privilege of working with her as well to design a brand-new website and make her social media pages stand out to potential clients!
The Website
Leslie has a wide range of certifications and delves into many different practice areas, so her website had to highlight all of those. It needed to serve as a resource to visitors to showcase everything she has to offer and explain each of her practice areas, so clients can learn about the family law system and what their options are for their unique situation.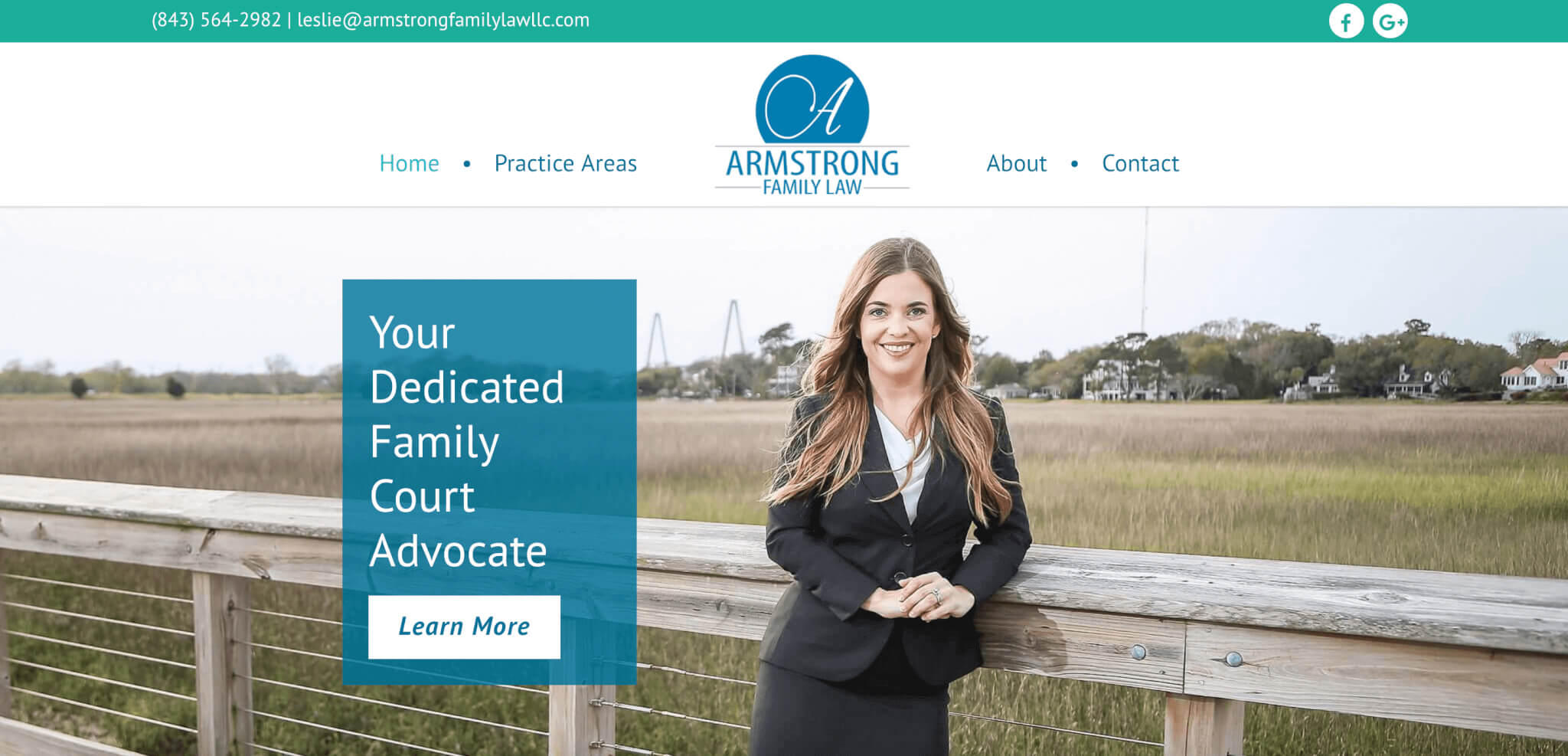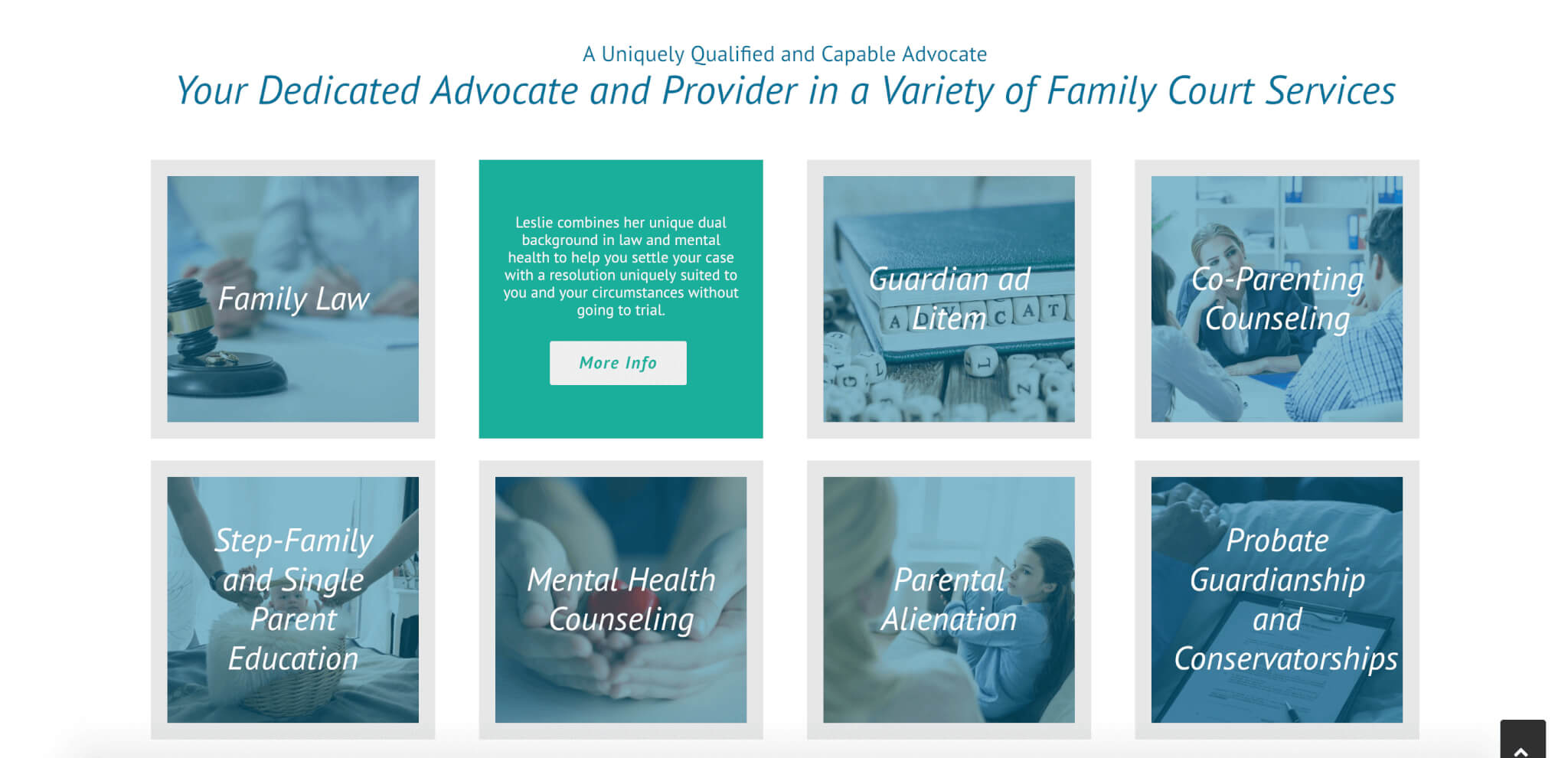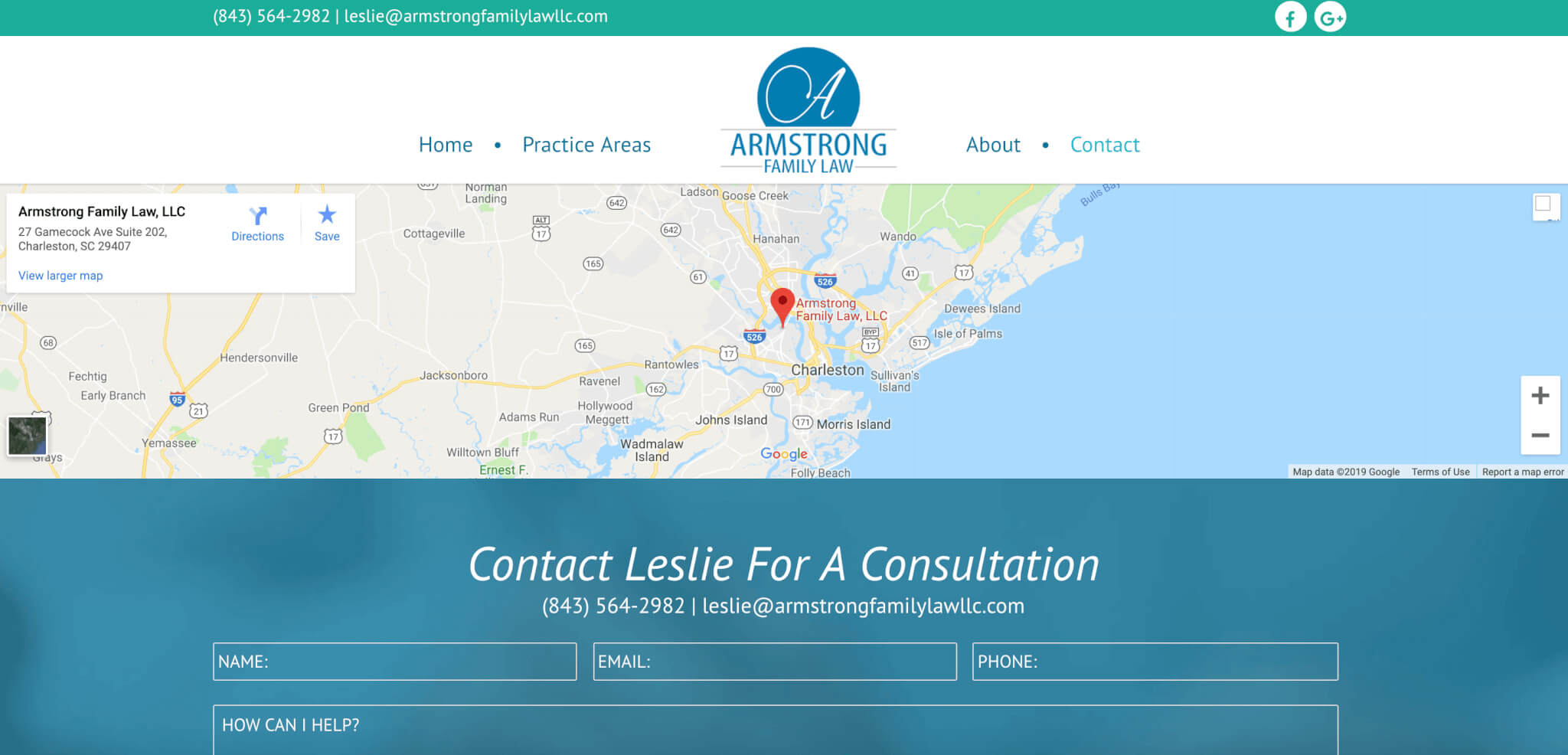 Social Media Optimization
The best way to attract visitors and turn them into clients is to have a professional-looking and branded social media page with plenty of information about your business and a way for people to contact you. Our team created the branded imagery on Armstrong Family Law's Facebook page, as well as added her services and contact information. This allows anyone who comes across her Facebook page to have the necessary information to know Leslie is who they need to contact to help with their situation.
Armstrong Family Law Facebook Page

Our Team
If you love Armstrong Family Law's website and want a custom-made and search engine optimized site for your business, contact our team at Stingray Branding. We offer a variety of packages and individual services to fit your needs. Whether you already have an established brand and you just don't love your website, or you are a start-up and you need everything starting with a logo and a business card, we can help! We work with businesses of all types, in all industries, with any level of established marketing!