The Team at Stingray Branding is excited to announce the launch of a new website and social media optimization project for our friends at Cypress Family Dental. Cypress Family Dental is an incredible Lowcountry dental clinic where the focus is on you and your experience. They understand that you aren't just an appointment time, you're a person. Your comfort and care are the most important things for this amazing team who're working to make your dental experience with them something better than you've ever experienced. When they came to us seeking a new dimension for their digital marketing, we couldn't wait to get started.
Your website is often the very first thing a prospective customer will see about you and your business. It needs to be more than a digital business card, it needs to capture your brand and what truly makes you different from the competition. Our team designed this beautiful and functional site for our friends at Cypress Family Dental.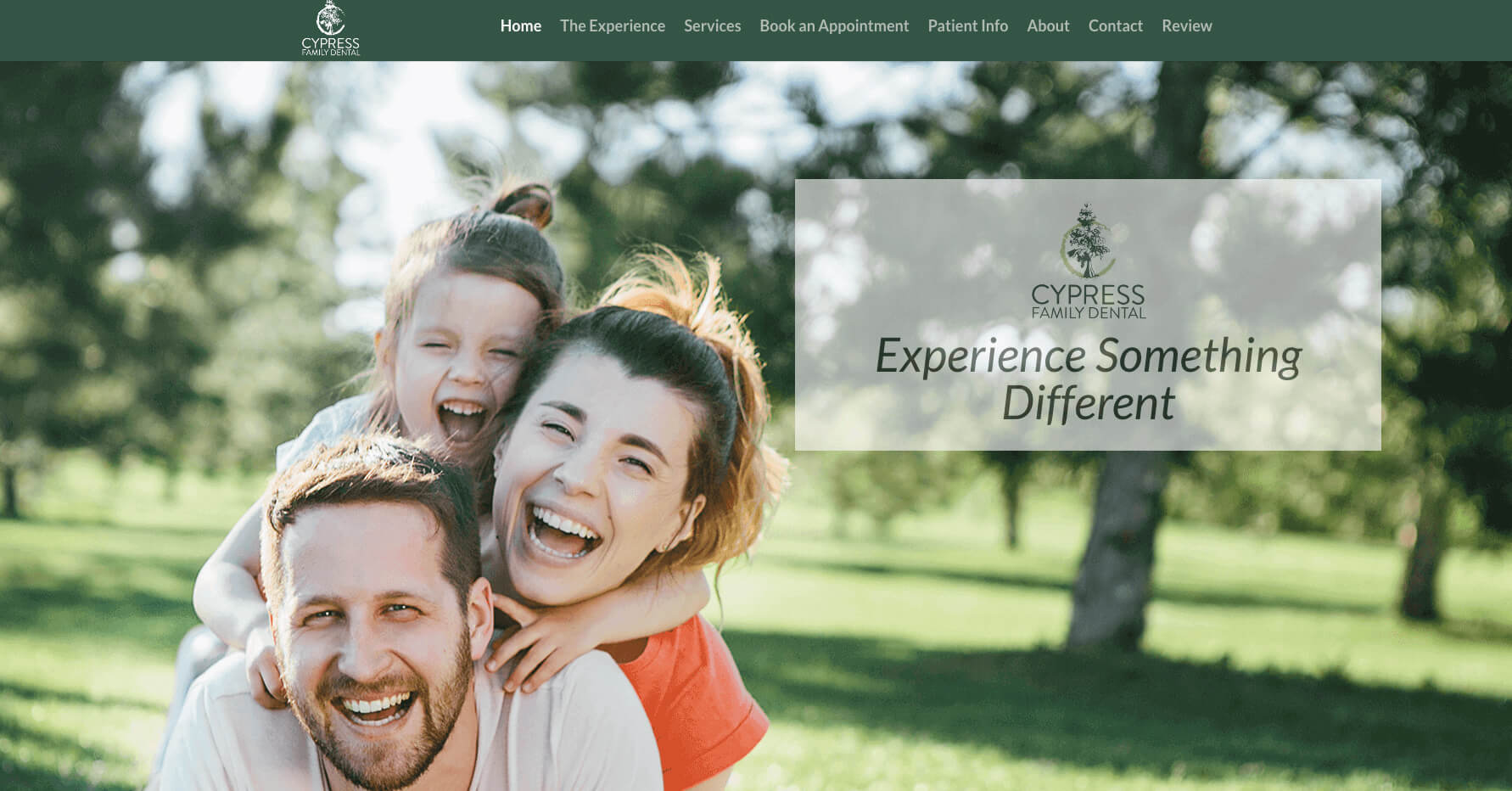 Cypress Family Dental has a unique experience and a dedication to patients that makes them feel more like family than customers. We wanted to highlight that in their web design. We designed a clean logo paying homage to the tree in their name, and unified the design with the website by echoing shades of green and white throughout. The message about a different experience is echoed consistently as well as images of families interacting, to emphasize the real difference of receiving your dental care from them.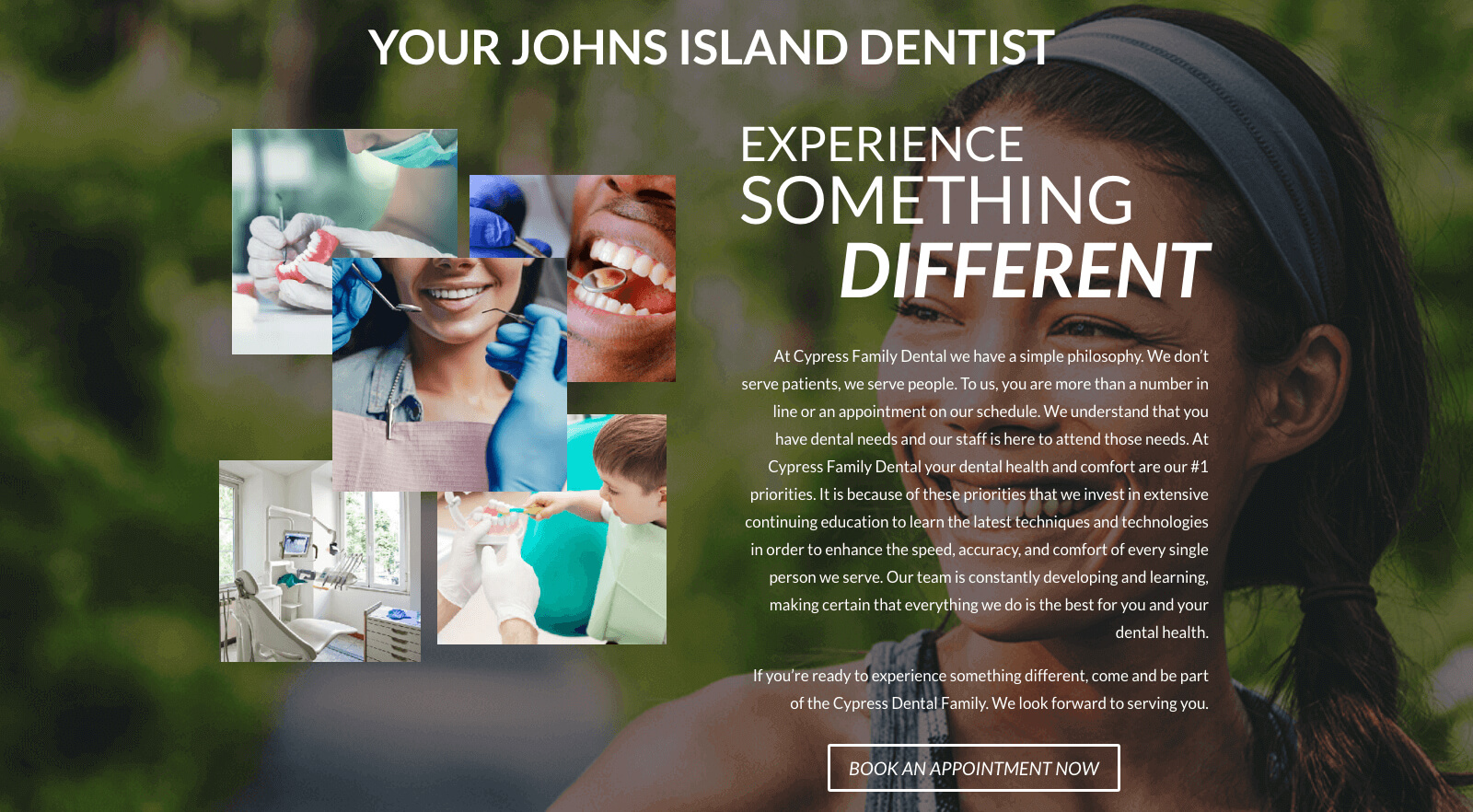 A welcome message from the dentists was paired with a usable services menu to help you feel welcome and understand exactly what the vision for this practice is. We continued to echo this difference and present solid calls to action throughout the site.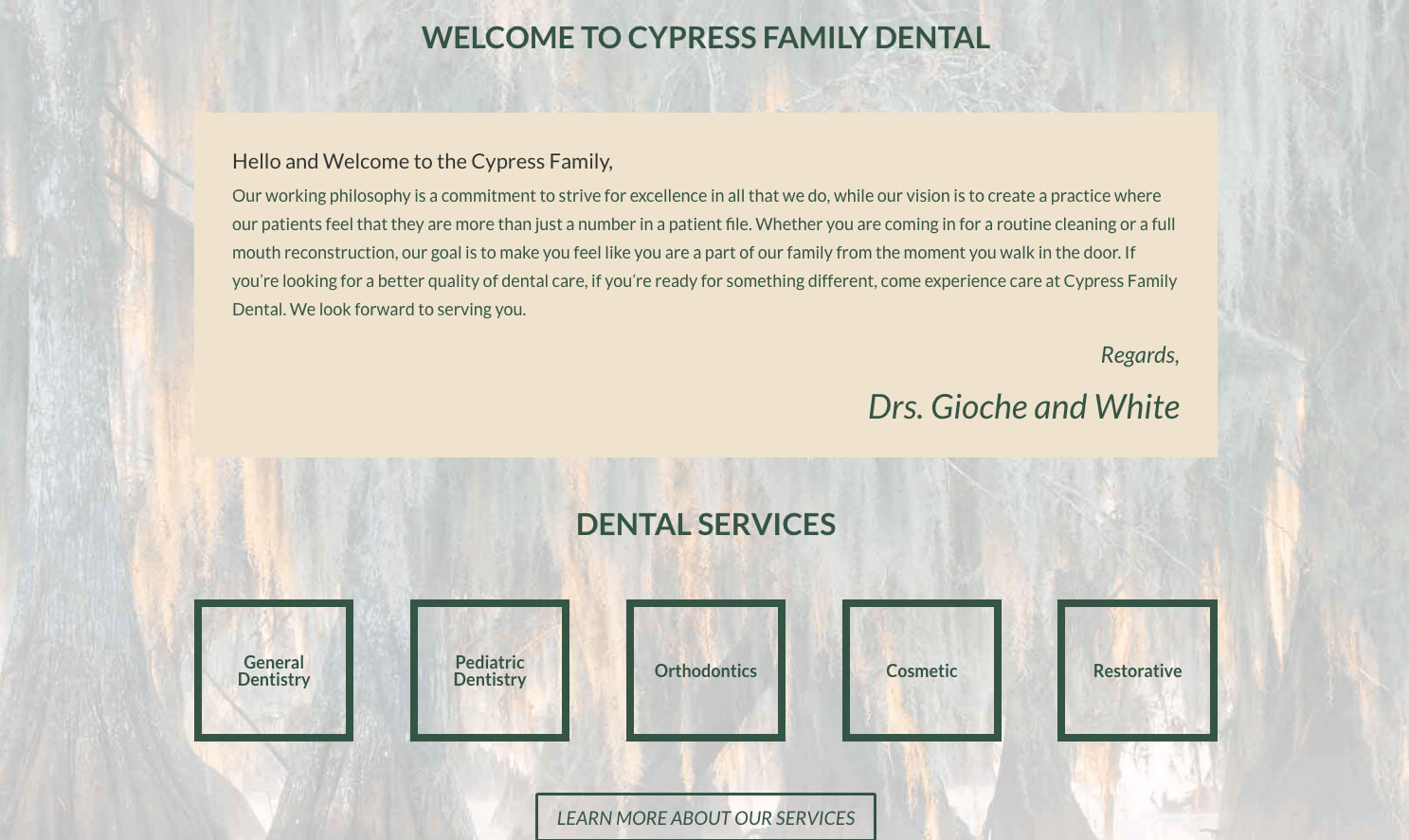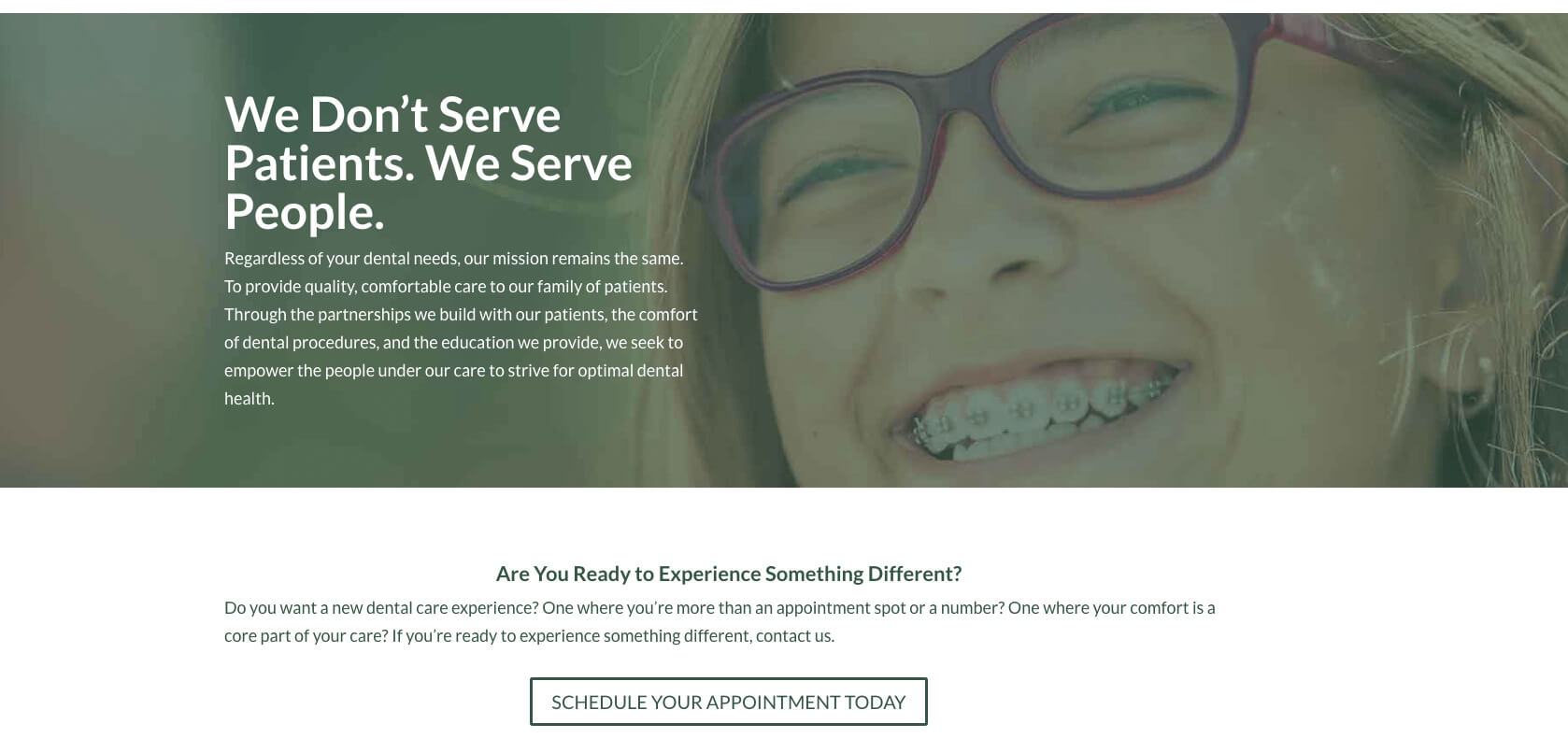 The Cypress Family Dental experience is the cornerstone of their brand. It's important that your messaging be consistent between your website and social media accounts. We brought design and messaging elements over to their social media profiles, providing a seamless transition for potential patients between the two. The time was taken to make sure that the message of a unique and incredible experience was brought forth, giving them a unique selling proposition and highlighting it extensively.
How'd we do? Is this a website you can sink your teeth into or what?
The Stingray Branding Team
No matter the size of your business or your industry, our team can help take your marketing to the next level. By harnessing the skills, experience, and knowledge of some of the best experts in the business, we can craft your digital marketing strategy and experience to maximize results. If you need help with your marketing, or just have some questions about where you're at today, contact us! Our team would love to help you!