We are excited to announce the launch of a new website and social media for Julia Pinckney and her company, AmbassaCare. AmbassaCare is a patient advocacy service that allows patients to bring medical professionals with them to doctors' appointments and hospital visits in order to get the quality of care they need and deserve. Julia started AmbassaCare after a rough personal experience with her medical care, so she is very passionate about this company and their mission. She met our CEO through a local networking group and contracted our team to build her a new website and create branded social media pages.
Social Media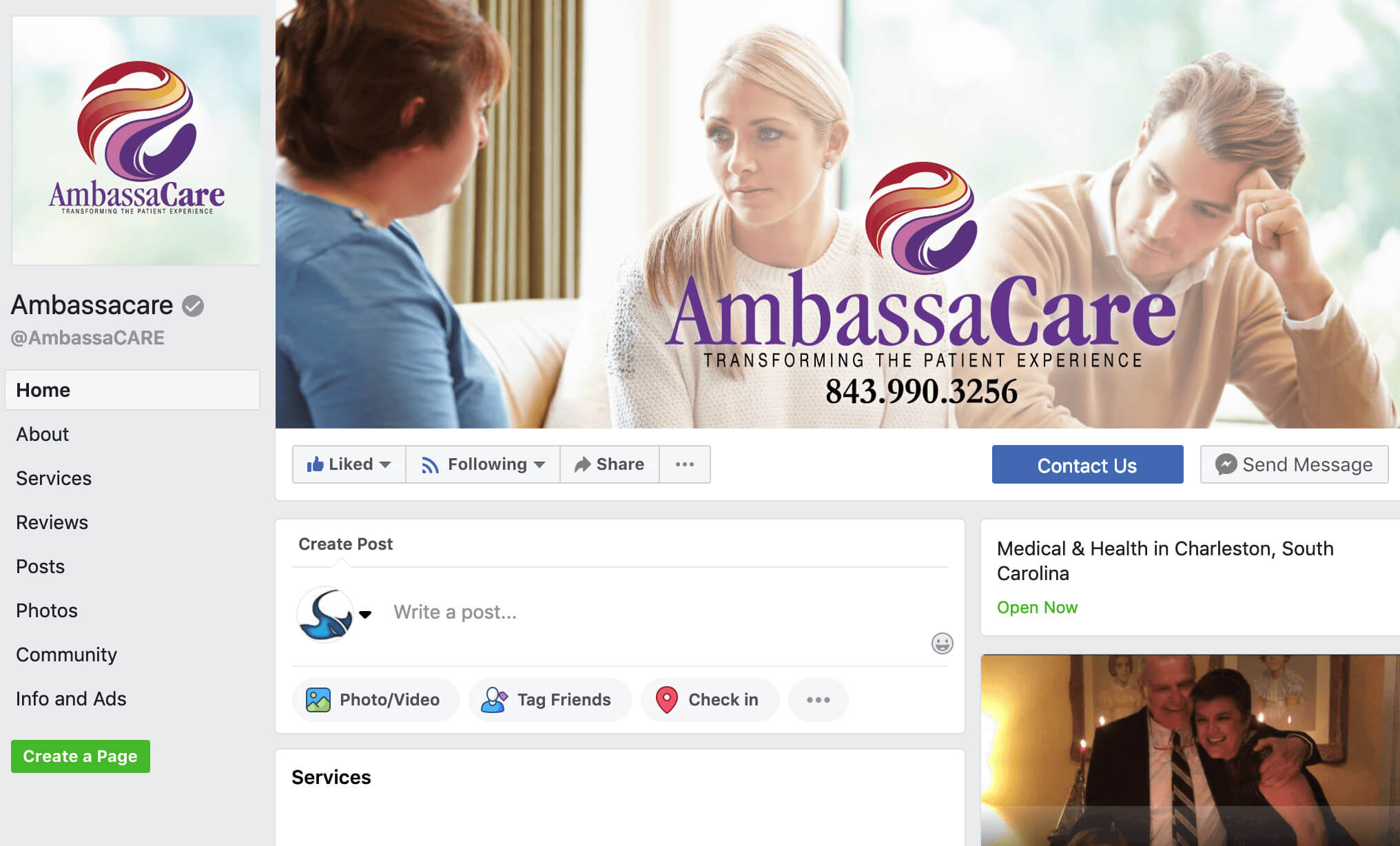 Our marketing and design teams created and optimized a Facebook page, Instagram account, Twitter page, Google Business listing, Yelp for Businesses page, LinkedIn page, and a Bing Business listing, for AmbassaCare. These pages included branded profile picture and cover photos created by our design team and targeted content written by our copywriters. We are experienced in creating social media pages that can be used to their highest potential and will drive business for our clients. Social media is one of the easiest and least expensive marketing platforms out there. Contact us to set up, optimize, or manage your social media accounts!
The Website
AmbassaCare Home page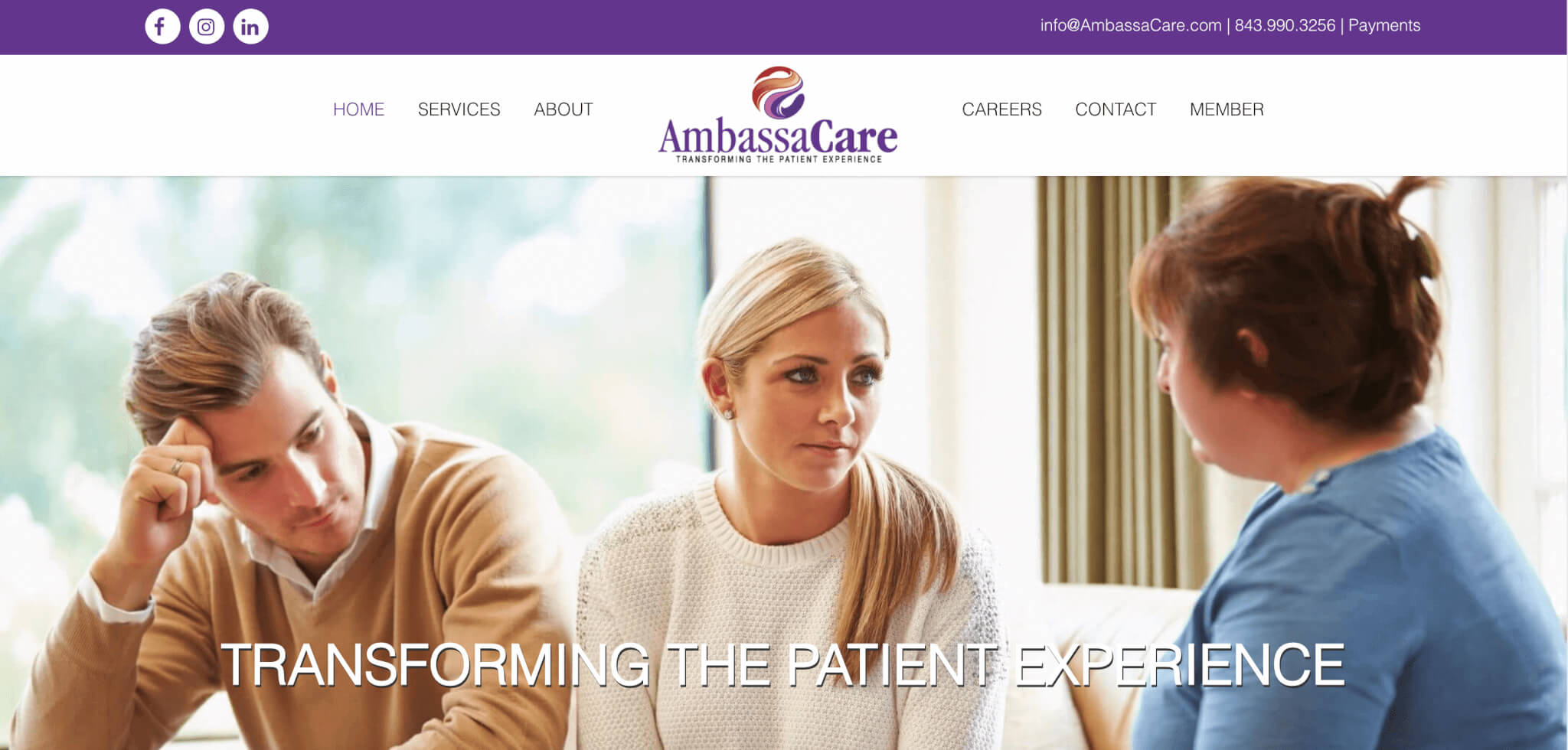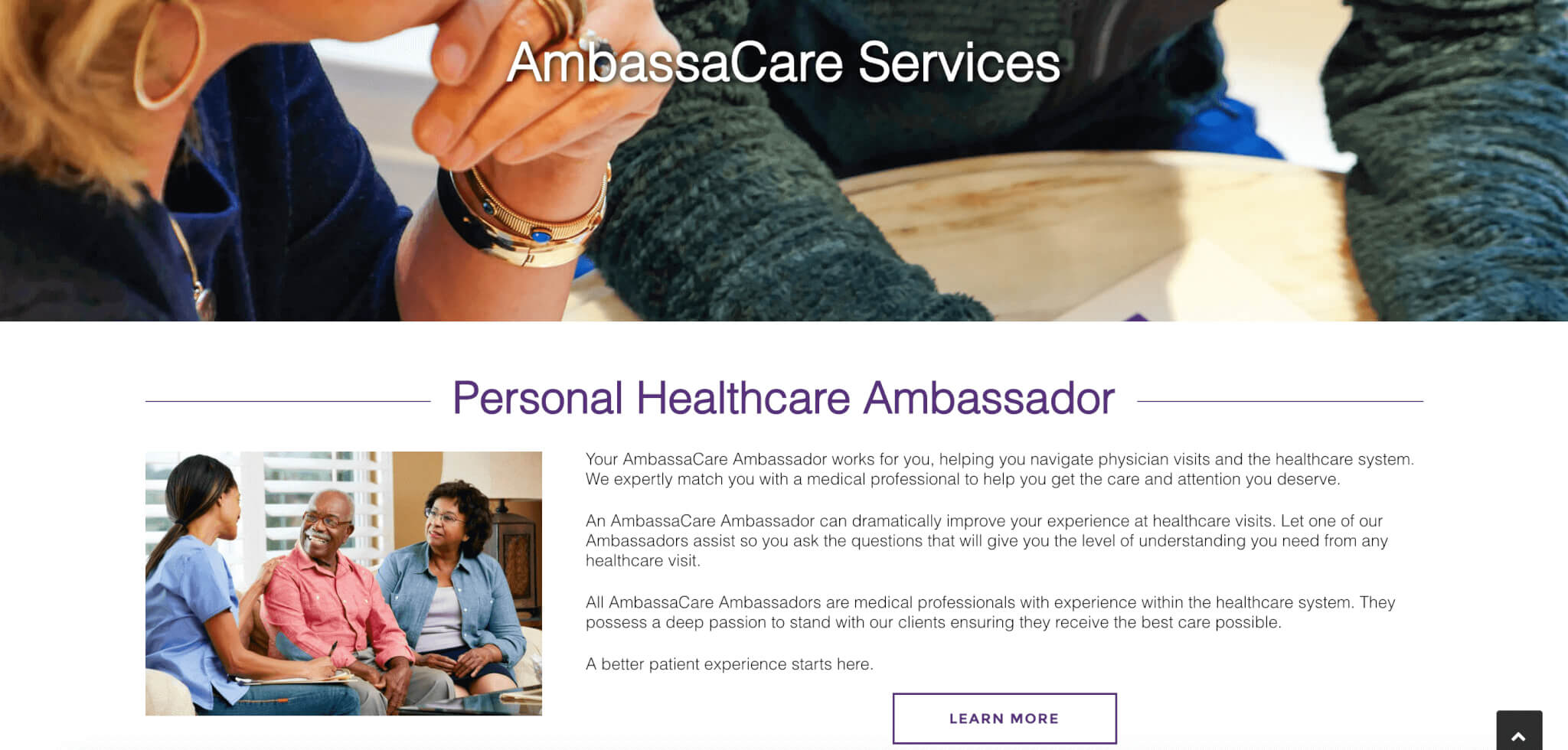 AmbassaCare Contact page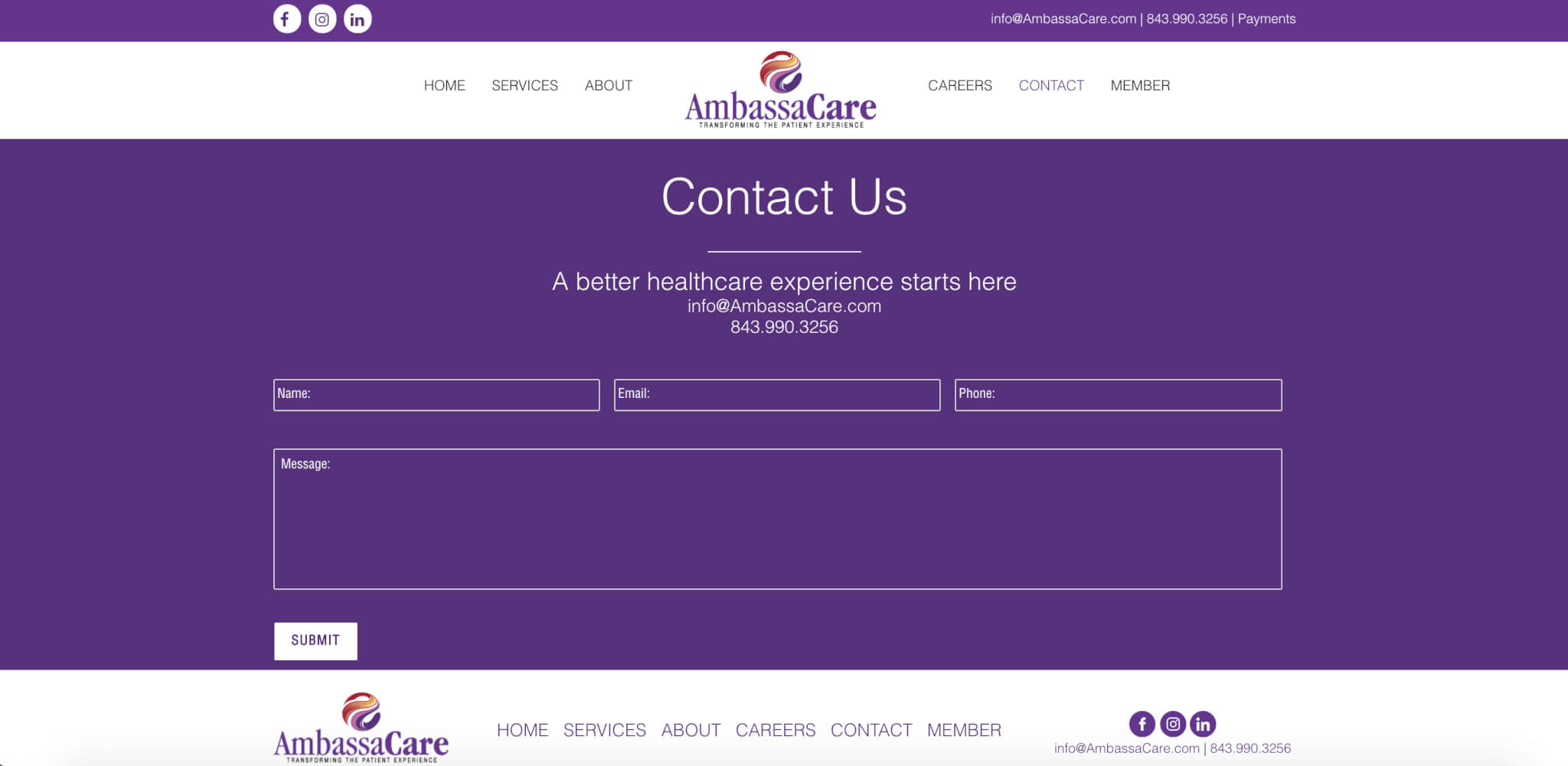 AmbassaCare is a healthcare business, so the website and branding needed to be very professional. If someone is visiting AmbassaCare website, it is because either themselves or a loved one is in a potentially dangerous medical situation and needs assistance with their care. We wanted the site to be easy to understand and navigate so people knew exactly what they would be getting by using this service and why it is so important to have a patient ambassador to ask the questions you need answered and support you in your path to recovery.
Julia is very pleased with her site and we are so excited that we got to be a part of a much-needed, but not well-known organization and service. If you or someone you know is in need of a RN patient advocate, someone to help negotiate insurance bills, or a dietitian, reach out to the AmbassaCare team.
Are you looking to grow your business or want to understand how online marketing works? Contact us today or book an appointment with one of our Stingrays to learn how we can position you online and boost your sales through digital marketing!