The Stingray Branding Team is excited to announce a new website for our friends at Pineland Dental! Pineland Dental has been a high-quality provider of the best dental care in the Lowcountry for over 30 years. They are a staple in our community and we were very excited to get to help them bring their business forward with a sleek and effective new website, 
Pineland Dental came to us looking for a website update to bring their business into a new phase of digital presence. They have been operating for 38 years and have an incredible local track record of excellence. Our design team sought to combine their business' legacy with high-quality design.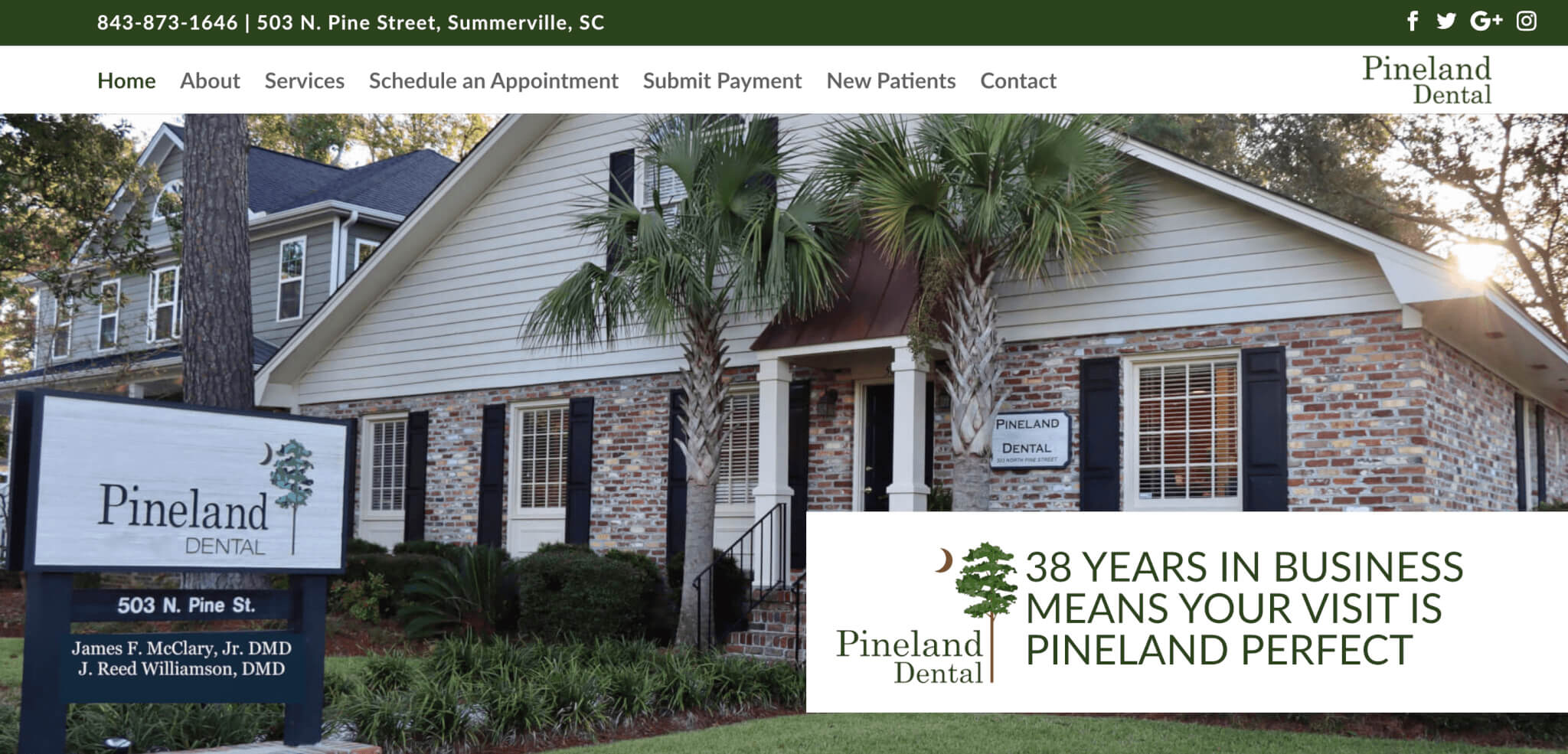 Your website is so much more than a digital business card. It not only highlights what you do but also who you are and who you care about. Pineland has a great drive and passion for their patients and their care. They see them as family, not as customers. When we designed their home page we highlighted the years they have been serving as a local business, as well as the services they provide and their focus on patient care. Beautiful photos of their office were used as well as strong calls to action at strategic locations.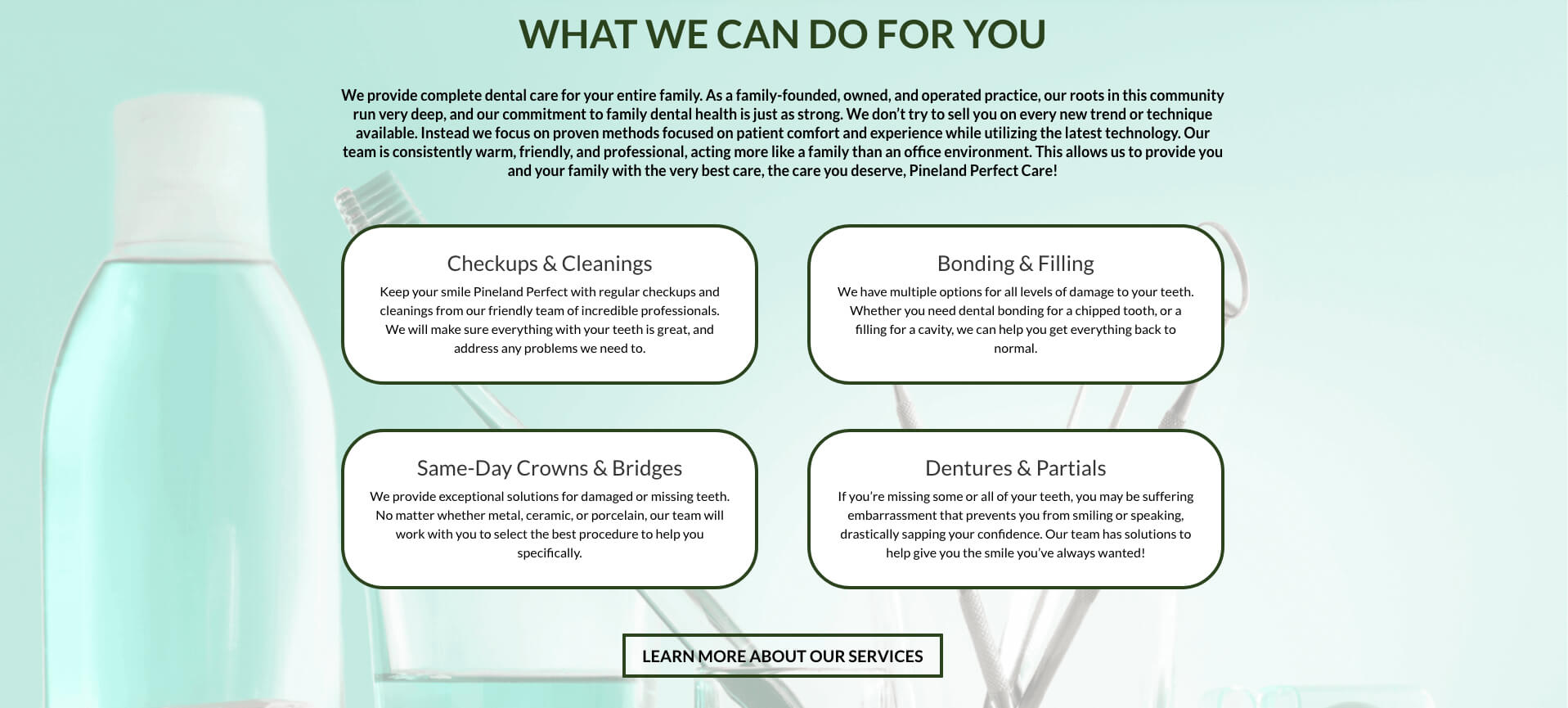 Pineland has a view of their patients not as customers but as family. They value them and are passionate about their care. It's important to share your values and commitments in your bran story. We designed their About Page to highlight this story, and show everyone what makes this a truly different dental practice. It helps that they had this great staff photo available for us to use. Honestly, it makes you feel like a family just looking at it.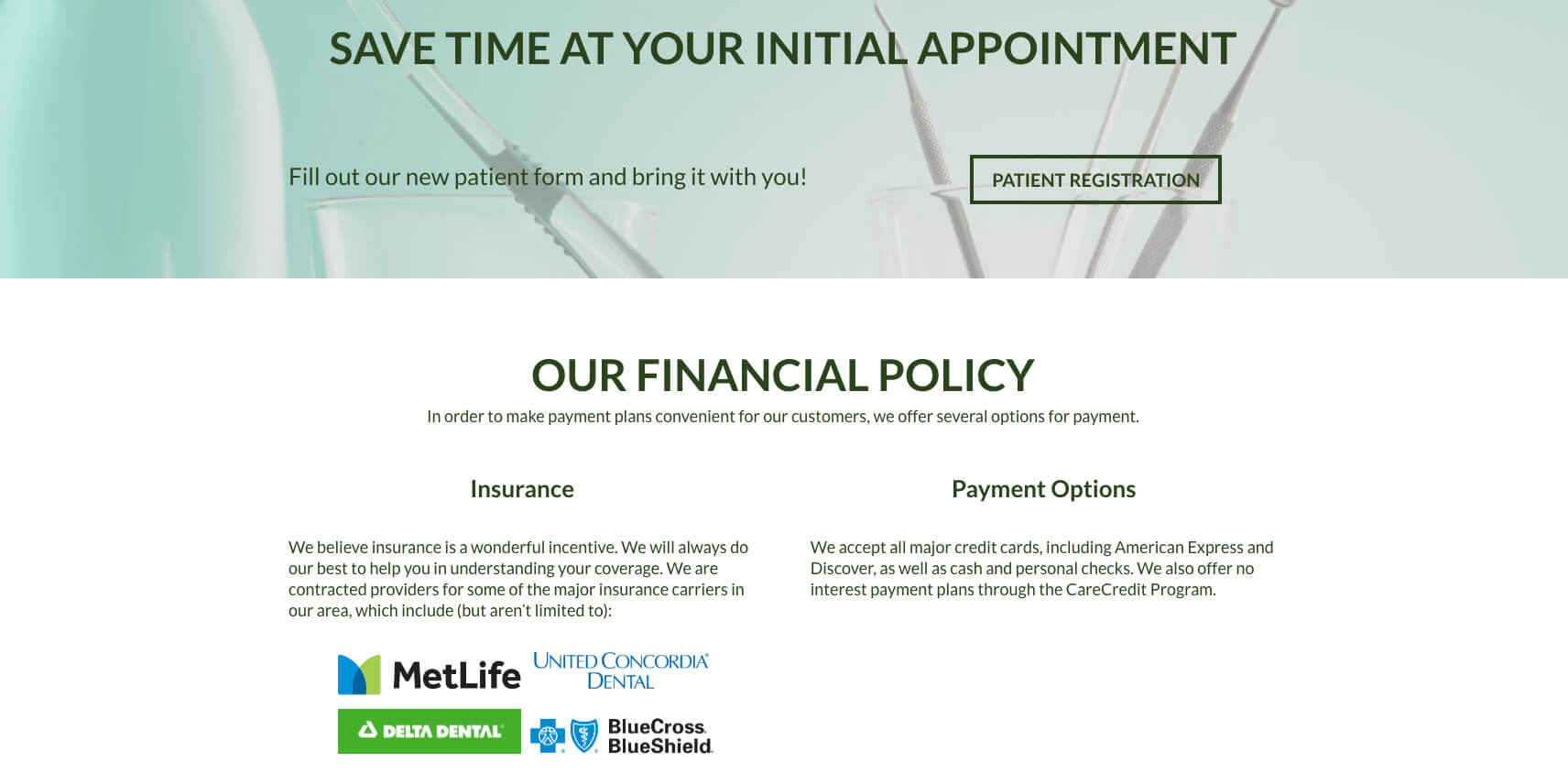 Service information is always valuable and needs to be shared. The trick is to find a way to present that information to the client in an attractive and easy way, while also maintaining your brand identity. We gave each service a quick bit of info and a quality photo beside it, while also highlighting the "Pineland Perfect" message.
New patient registration is a pain point in going to a new dentist for the first time. It takes time and involves asking a lot of questions, sometimes not getting the answers you need. Pineland Dental takes care of this by providing you with new patient registration forms and insurance info on this incredibly simple and useful page. We think this is a great idea and our team loved building it.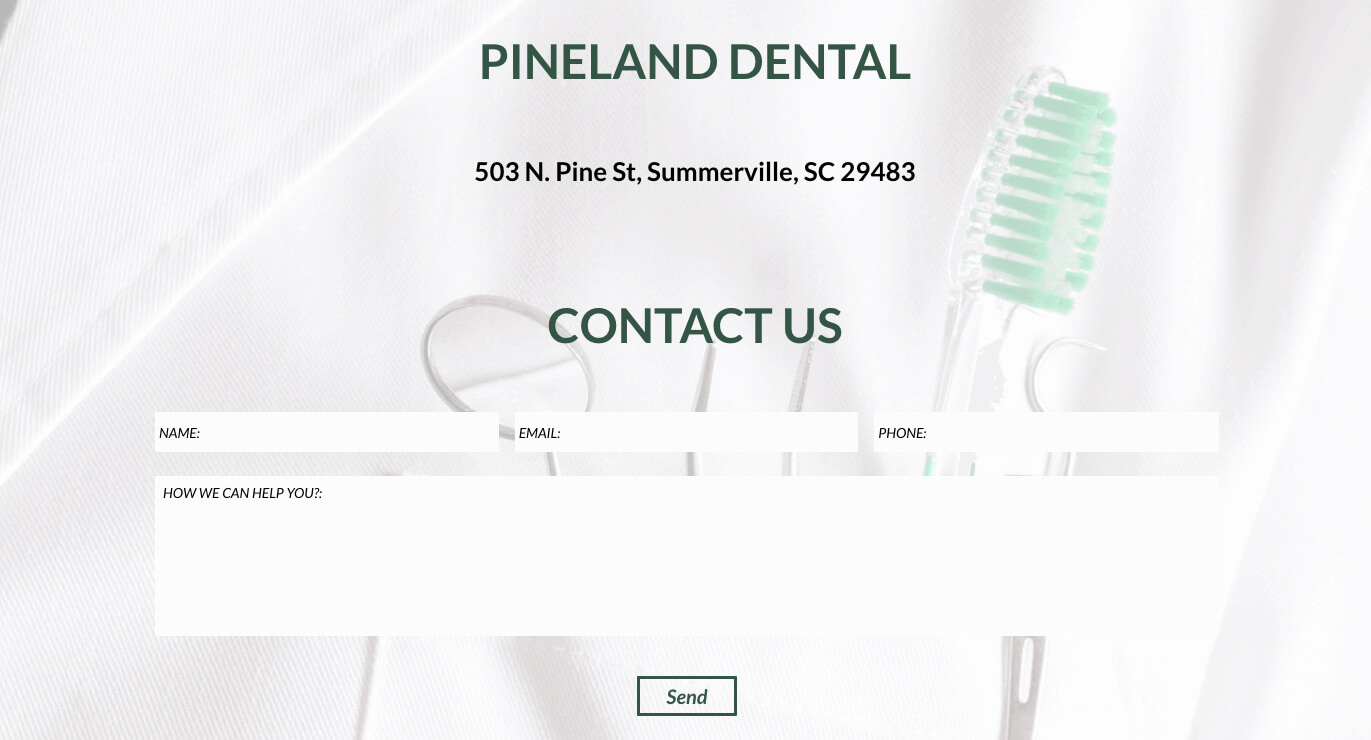 So what do you think? Was it Pineland Perfect?
The Stingray Branding Team
No matter the size of your business or your industry, our team can help take your marketing to the next level. By harnessing the skills, experience, and knowledge of some of the best experts in the business, we can craft your digital marketing strategy and experience to maximize results. If you need help with your marketing, or just have some questions about where you're at today, contact us! Our team would love to help you!