The Stingray Branding Team is excited to announce the launch of a new website for our good friends at Lumpkin & Postal, P.C. W. Andrew Postal and Robert Lumpkin are attorneys in the Georgetown, SC area specializing in personal injury, civil defense, and contract disputes. They are really great people and their dedication to clients as people and not merely files was really appealing to us. These amazing lawyers came to us for an updated website and after learning how dedicated they are to each and every one of their clients, our team was really excited to build something new for them.
We firmly believe that your website is far more than just a digital business card. It should provide value, a good user experience, and successfully convey the qualities of your brand to a prospective client. It has to reflect your values and personality while also highlighting your services. We used these principles as we moved forward with designing the new site for Lumpkin & Postal.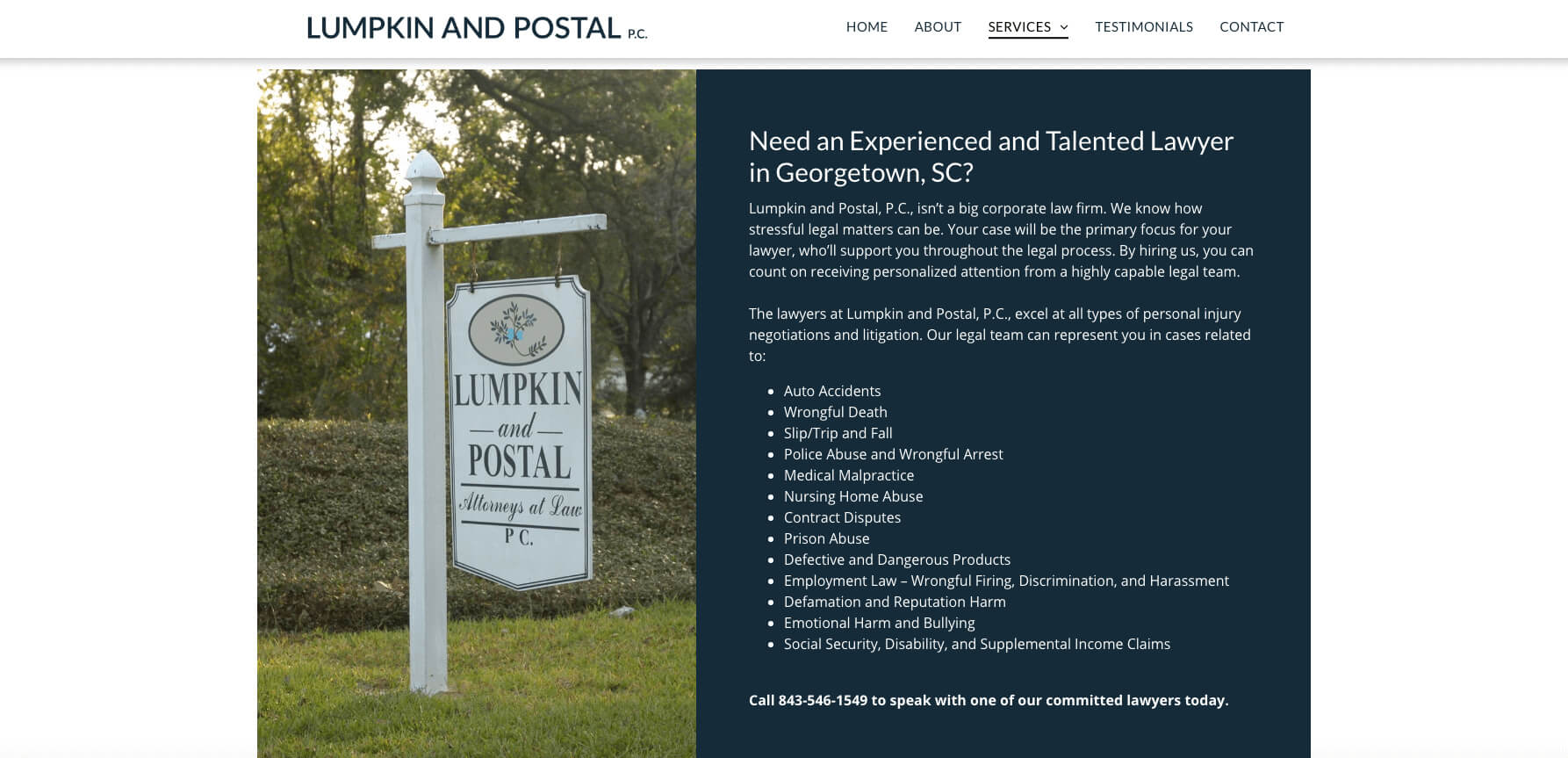 For the Home Page, our team kept the design clean and simple. An image of the Georgetown County Courthouse was prominently featured in the background with a clear and direct call to action button in the center of the page, above the fold. The top of the page features a clean, user-friendly navigation menu for new visitors.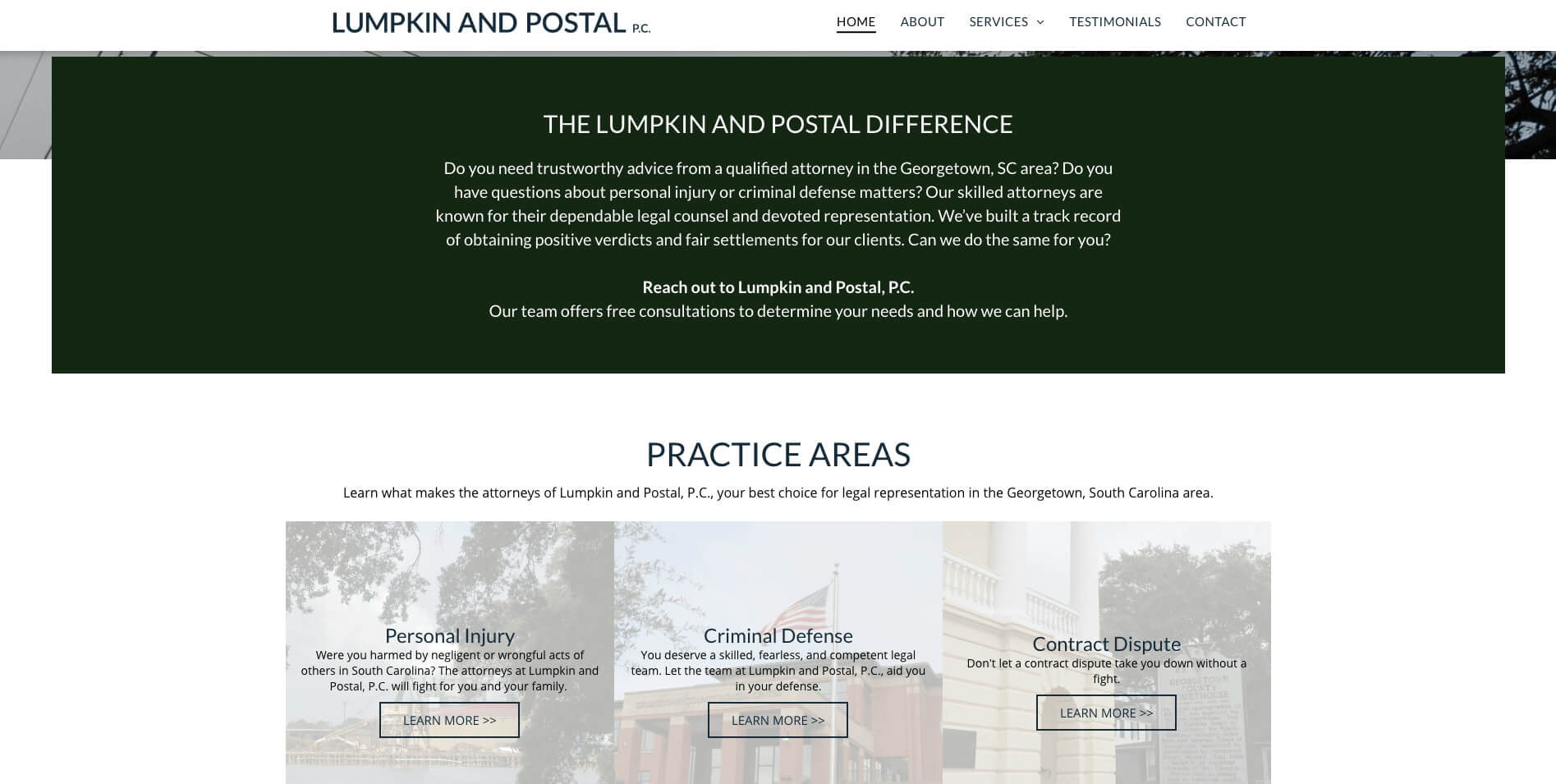 About Us Page
People hire an attorney based on experience, knowledge, and trust. Lumpkin & Postal have a deep commitment to their clients and an incredible amount of experience. We used their About Page to highlight that story and show visitors to the site who they will be working with as well as their incredible dedication.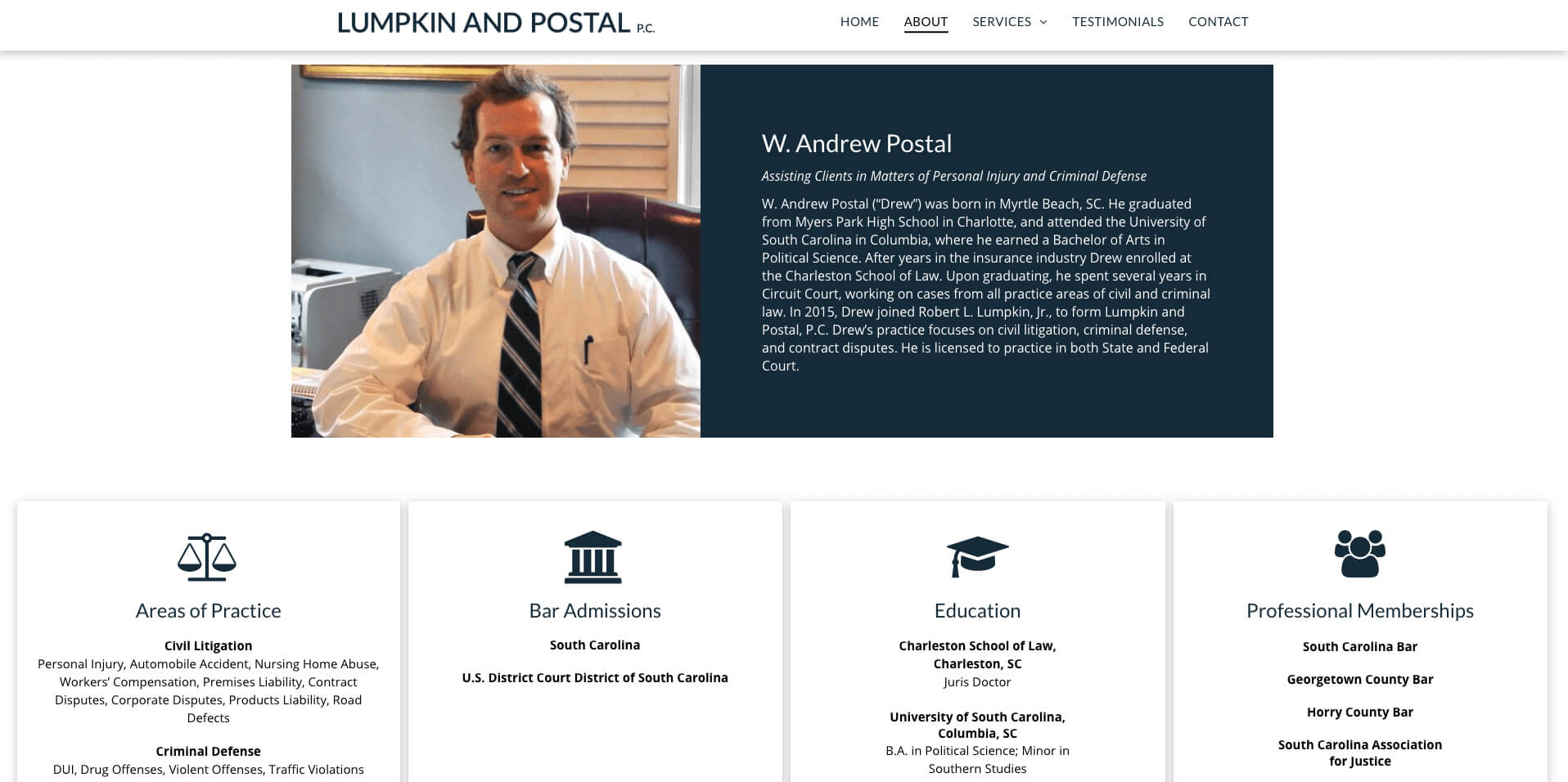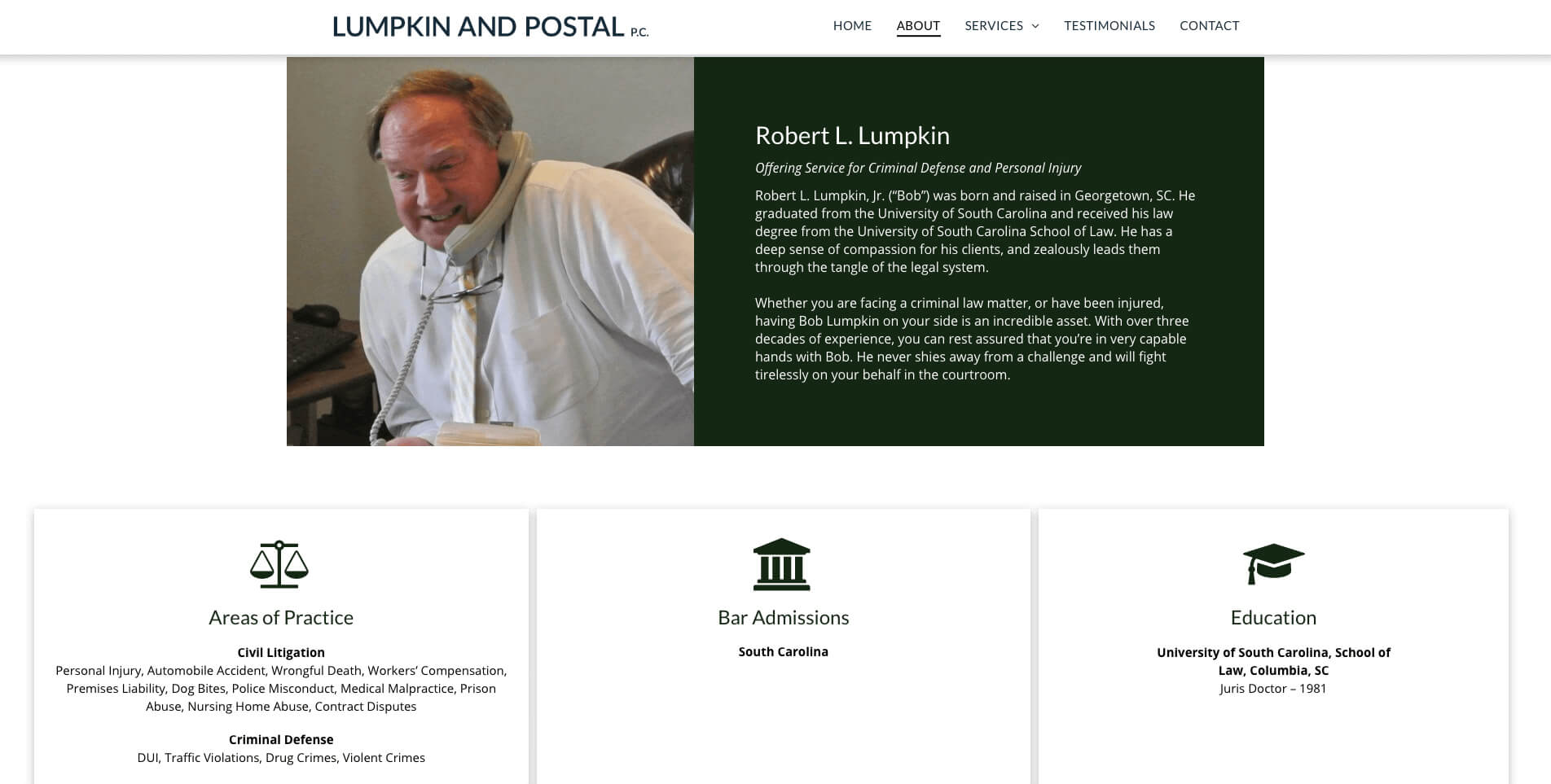 Prospective clients have a legal need with very specific details. In order to highlight the areas of practice for these incredible attorneys, we designed a page for each service area to illustrate what specific issues they can help with.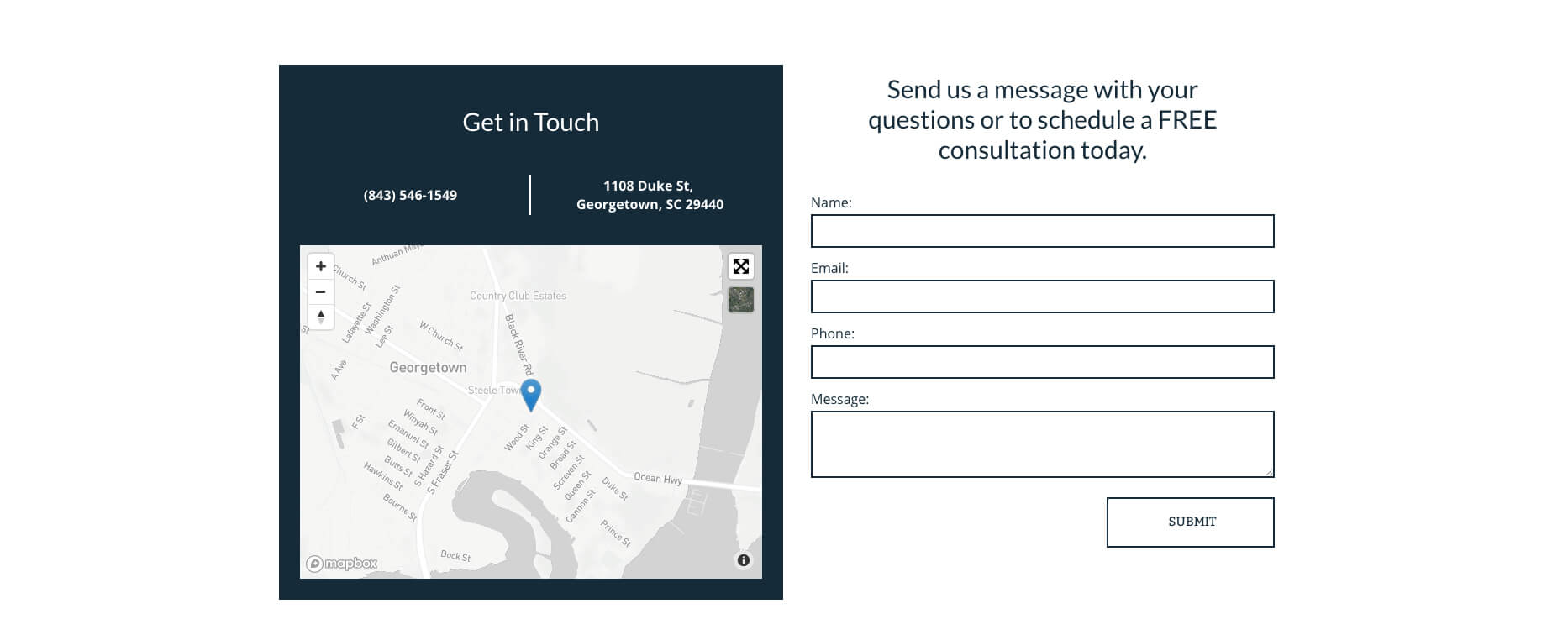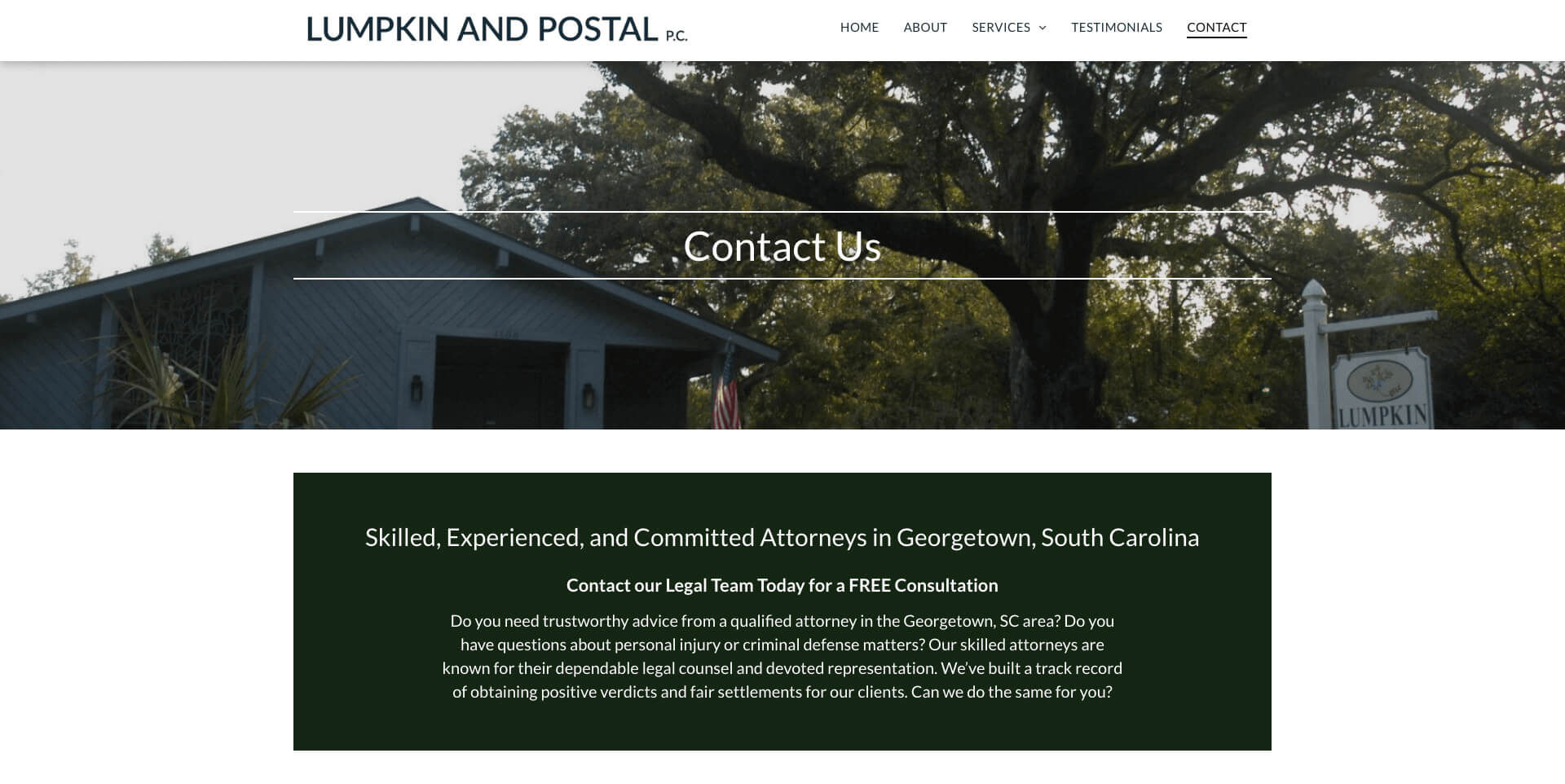 How did we do? Would you like a new website like this one?
The Stingray Branding Team
No matter the size of your business or your industry, our team can help take your marketing to the next level. By harnessing the skills, experience, and knowledge of some of the best experts in the business, we can craft your digital marketing strategy and experience to maximize results. If you need help with your marketing, or just have some questions about where you're at today, contact us! Our team would love to help you!