The Stingray Branding Team is proud and excited to announce the launch of a new website for our friends at Lowcountry Pro Builders. Lowcountry Pro Builders are experienced and creative builders with over 15 years in the construction industry. Their work is absolutely beautiful and their dedication to quality is evident in everything they do. We felt a real kinship with them and couldn't wait to get started on this project.
Lowcountry Pro Builders already had a website when they came to us, but they were looking for an update. The work they do is phenomenal, so the task was to build a functional website that presents all of the information a potential customer needs. The trick here is to not lose the beautiful work they do while designing this new site.
Lowcountry Pro Builders specializes in outdoor construction projects. So we began by using a lighter color palette for their website, creating a feeling of warmth and the outdoors. We used pictures of their actual completed projects to help highlight their dedication to quality and highlight their work. Calls to action were featured throughout, as well as easy navigation to other pages such as the Services Page.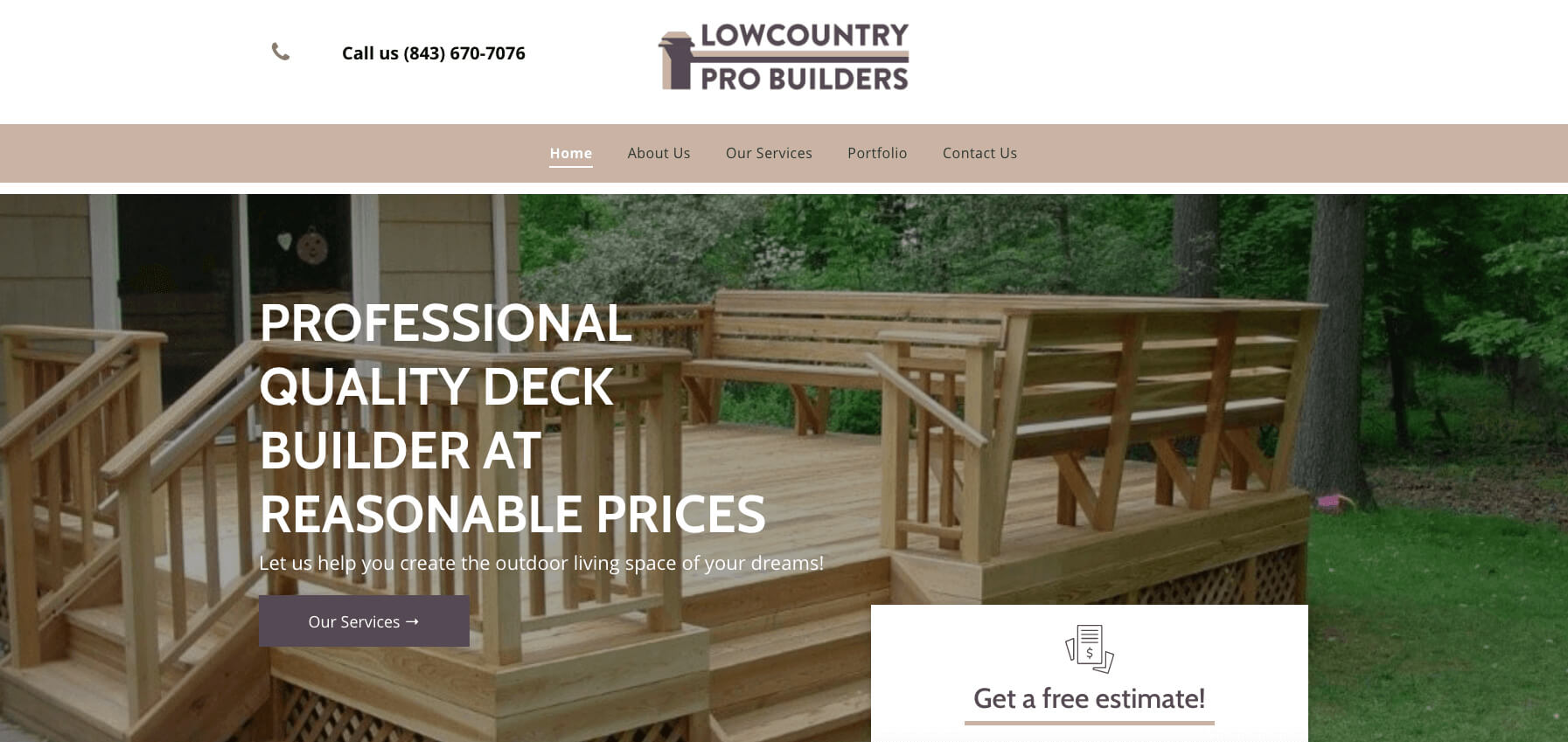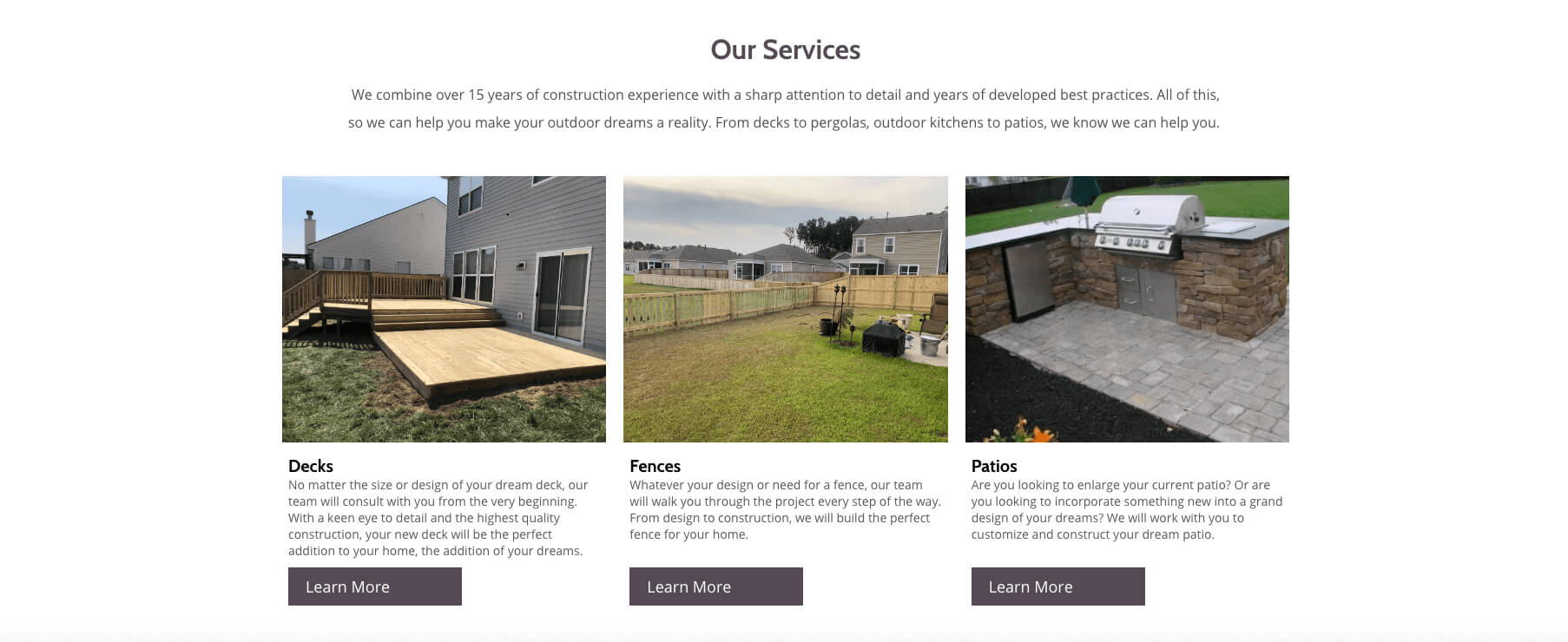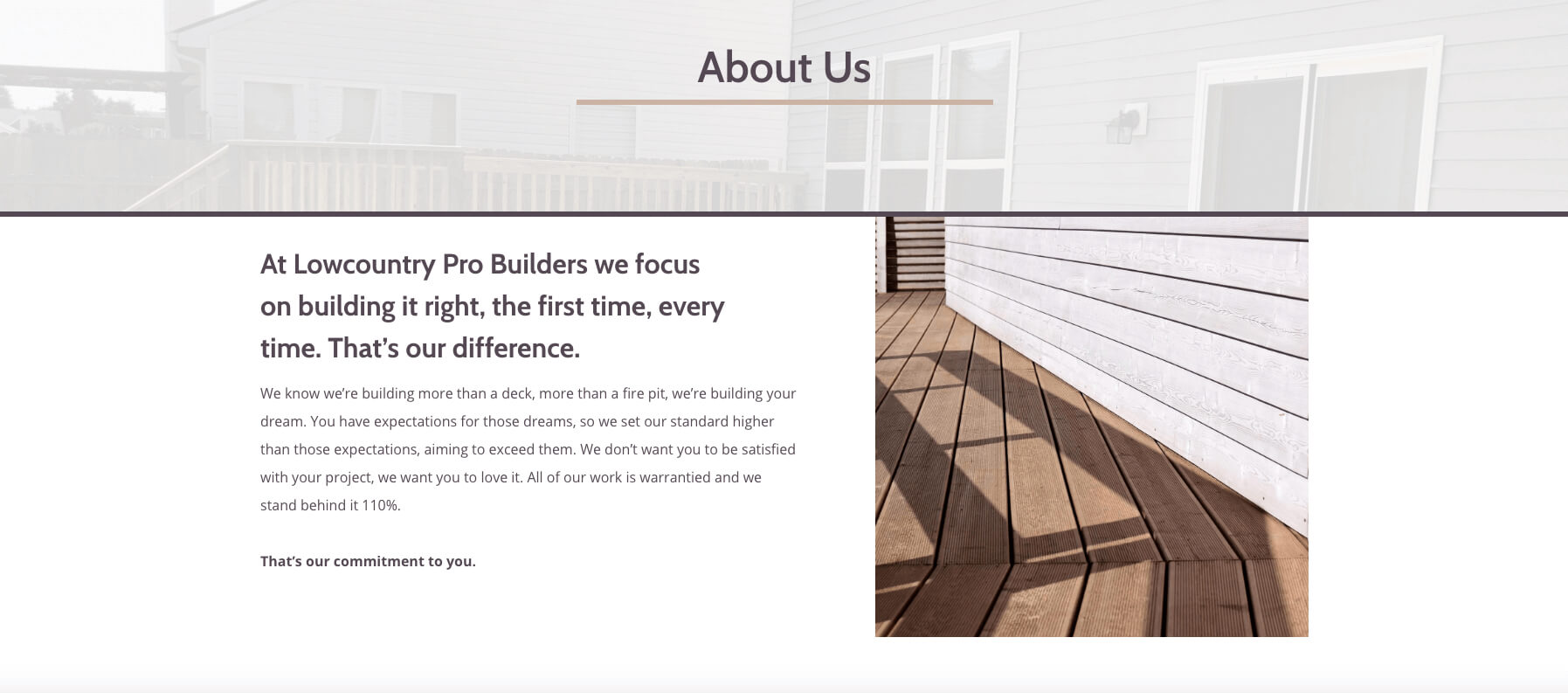 One of the most compelling pieces of any business's marketing strategy is telling their story. The story of Lowcountry Pro Builders is an incredible tale of brilliant builders who wanted to do things better. We focused on their dedication to the very best quality of the work they do. Pictures of actual work were used to further illustrate their ability, and short passages of copy were drafted to help new customers learn their incredible story.
Lowcountry Pro Builders offer an incredible array of services, from custom decks and patios to backyard fences, and everything in between. Our aim with this page was to highlight all of these services in a user-friendly way. We built a simple, clean menu bar with each individual service featuring a picture of actual work from their team, a brief description, and a call to action to request an estimate prominently featured.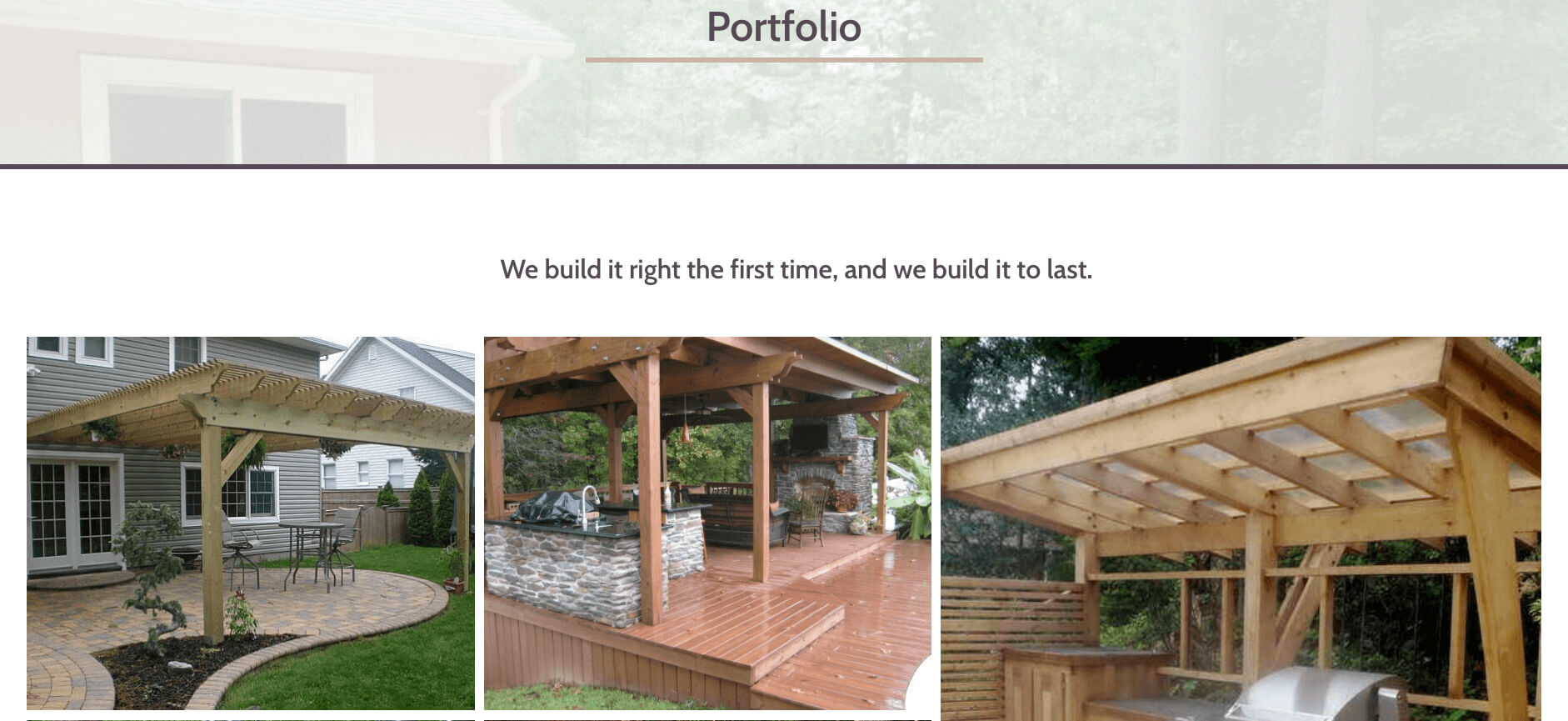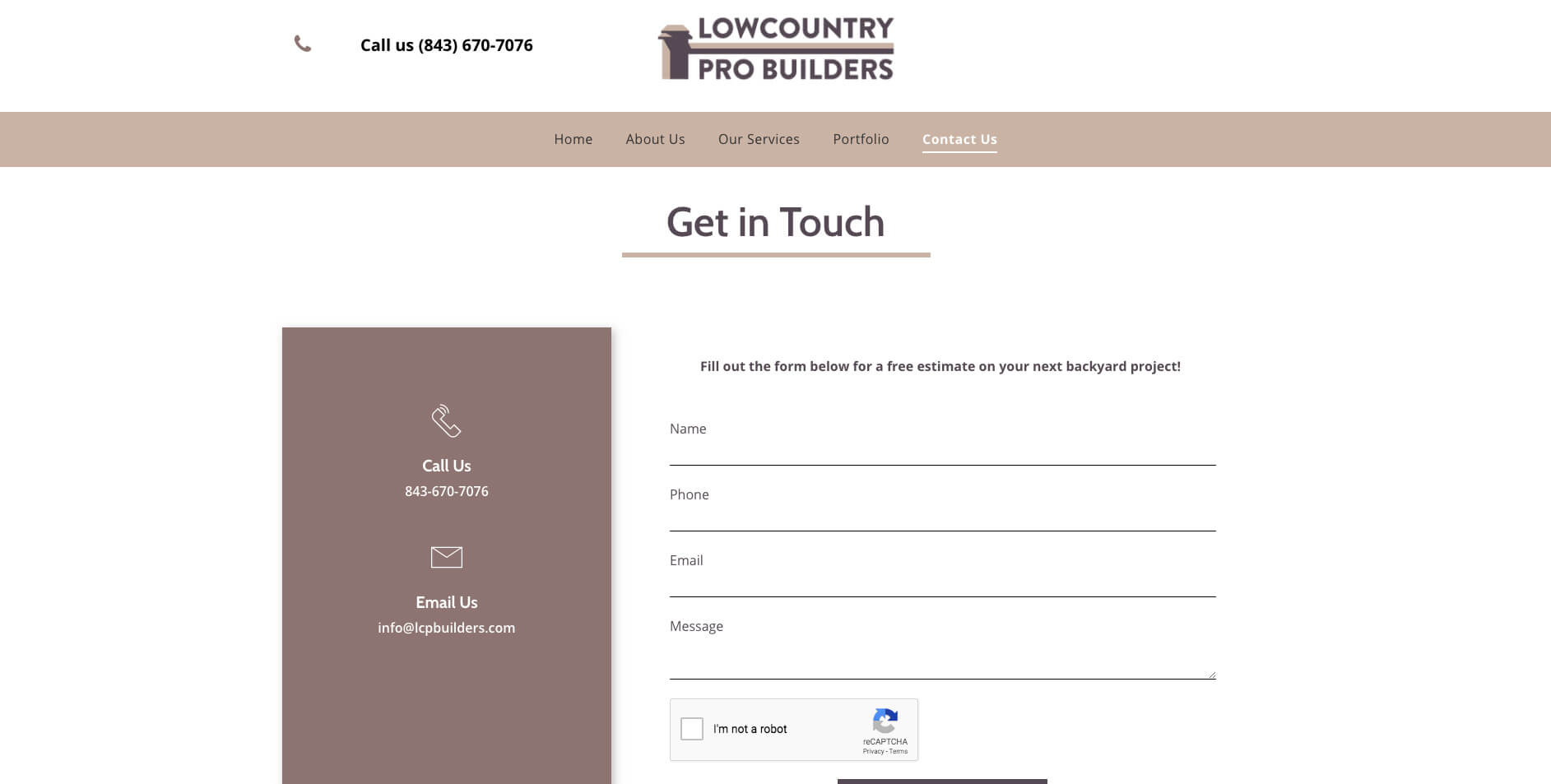 How did we do? Would you like a new website like this one?
The Stingray Branding Team
No matter the size of your business or your industry, our team can help take your marketing to the next level. By harnessing the skills, experience, and knowledge of some of the best experts in the business, we can craft your digital marketing strategy and experience to maximize results. If you need help with your marketing, or just have some questions about where you're at today, contact us! Our team would love to help you!