The Stingray Branding Team is thrilled to announce the launch of a new website for Mt. Pleasant Town Council Candidate, Howard Chapman. With multiple military veterans on our team, we were so honored to have the opportunity to help a candidate for office, and to participate in the electoral process. Mr. Chapman brings years of experience and a passion for Mt. Pleasant to his candidacy, so we were all very excited to help him build his digital presence.
Website
The vast majority of any type of research today is done on the Internet, so your website needs to engage and educate all at once. Delivering a clear vision of who you are, what your positions are, and how to contact you is vital. For Mr. Chapman, we designed a clean, direct website, allowing potential voters to learn about him, his experience, and his positions quickly and conveniently.
Home Page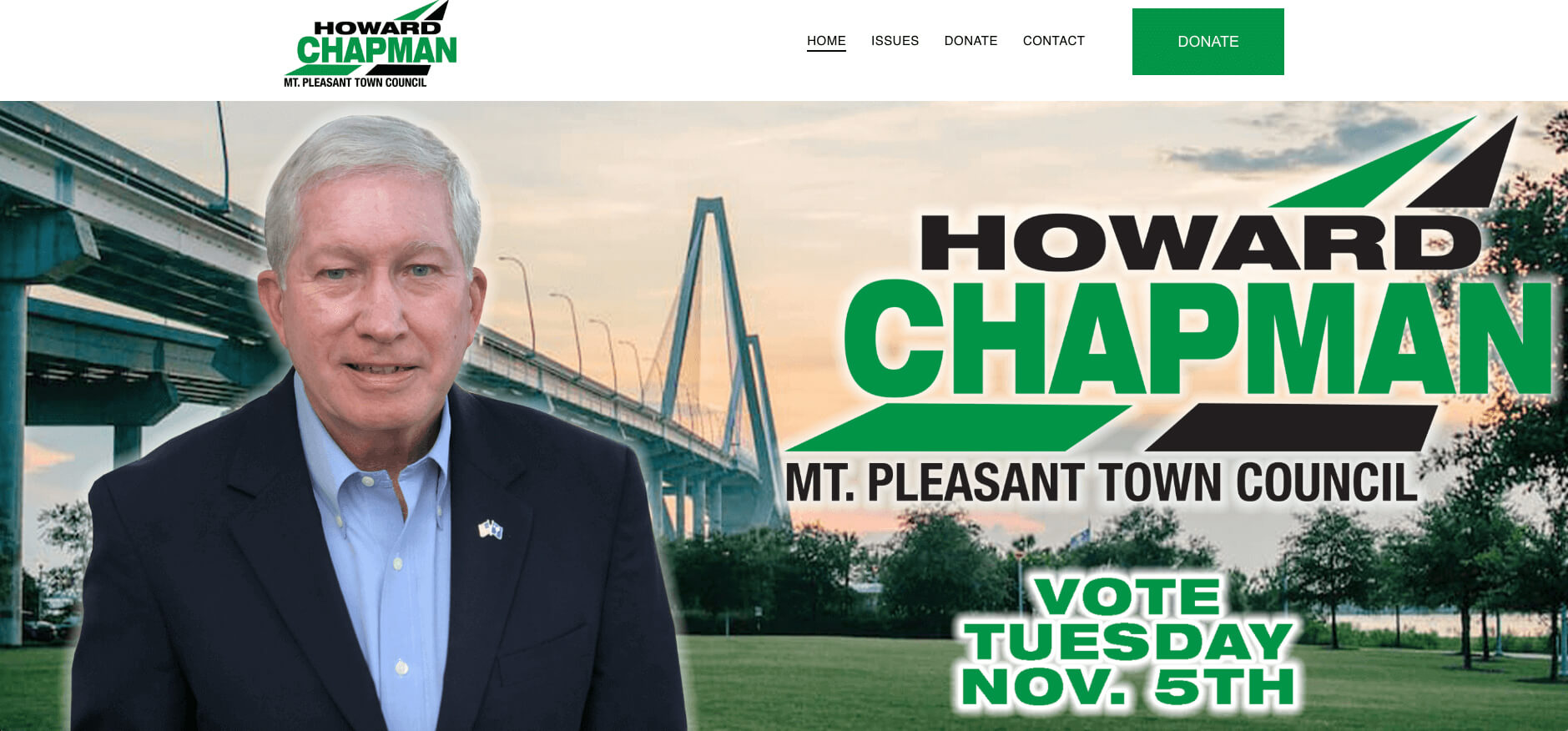 For the Home Page we used a great image of Mr. Chapman imposed over the Ravenel Bridge, a staple of both the Charleston skyline and Mt Pleasant. His campaign logo is also clearly displayed, using visual cues to highlight his experience in traffic engineering and planning. The menu at the top of the page is clean and easy to navigate, with a solid call to action featured before the fold on the main image, reminding voters of the date of the election and calling for their support.
Issues Page
Local voters are often motivated by the issues facing their community so those issues need to be clear and highlighted. For Mr. Chapman's campaign site we built a clean page with simple, direct statements on many issues facing the community of Mt. Pleasant. In headline text we featured the words "Experience and Knowledge," both qualities that Howard brings to his campaign. So, we sought to highlight them as reasons he has a unique perspective and capability in dealing with local issues.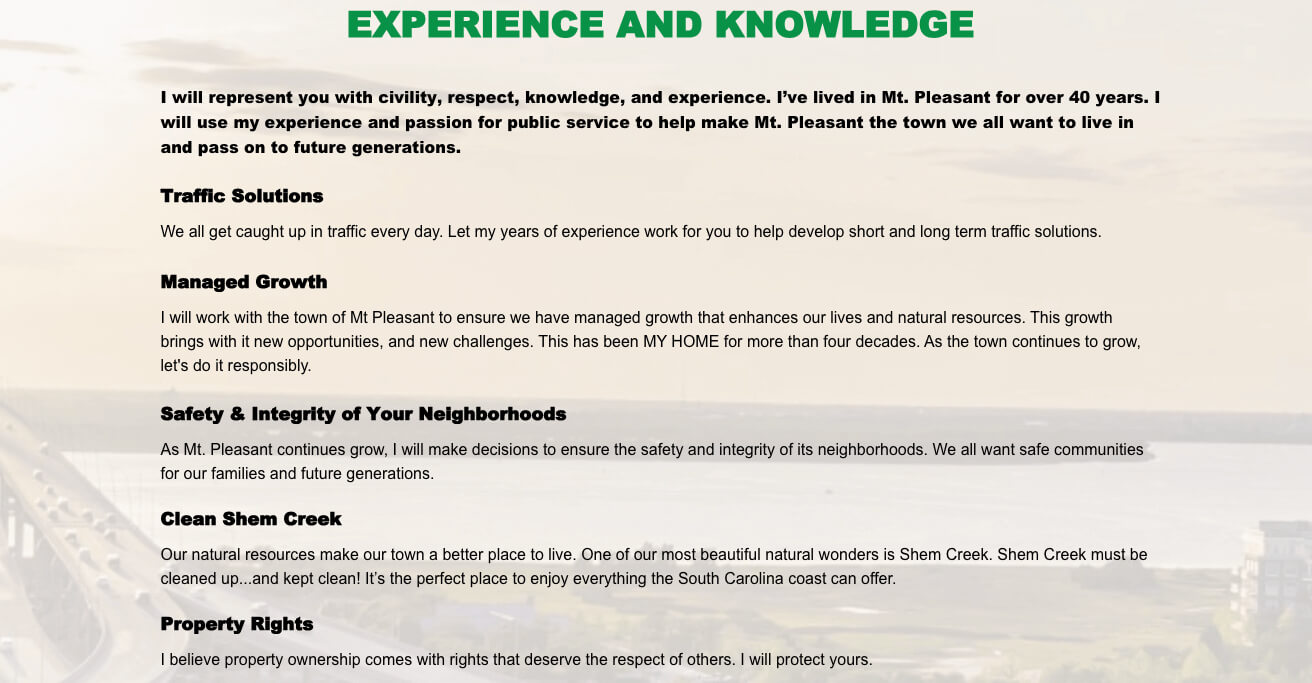 Donate Page
We made the donation interface clean and easy. To the left there is a personal message from Mr. Chapman, just below his picture. This page provides a powerful, and personal, call to action for potential donors.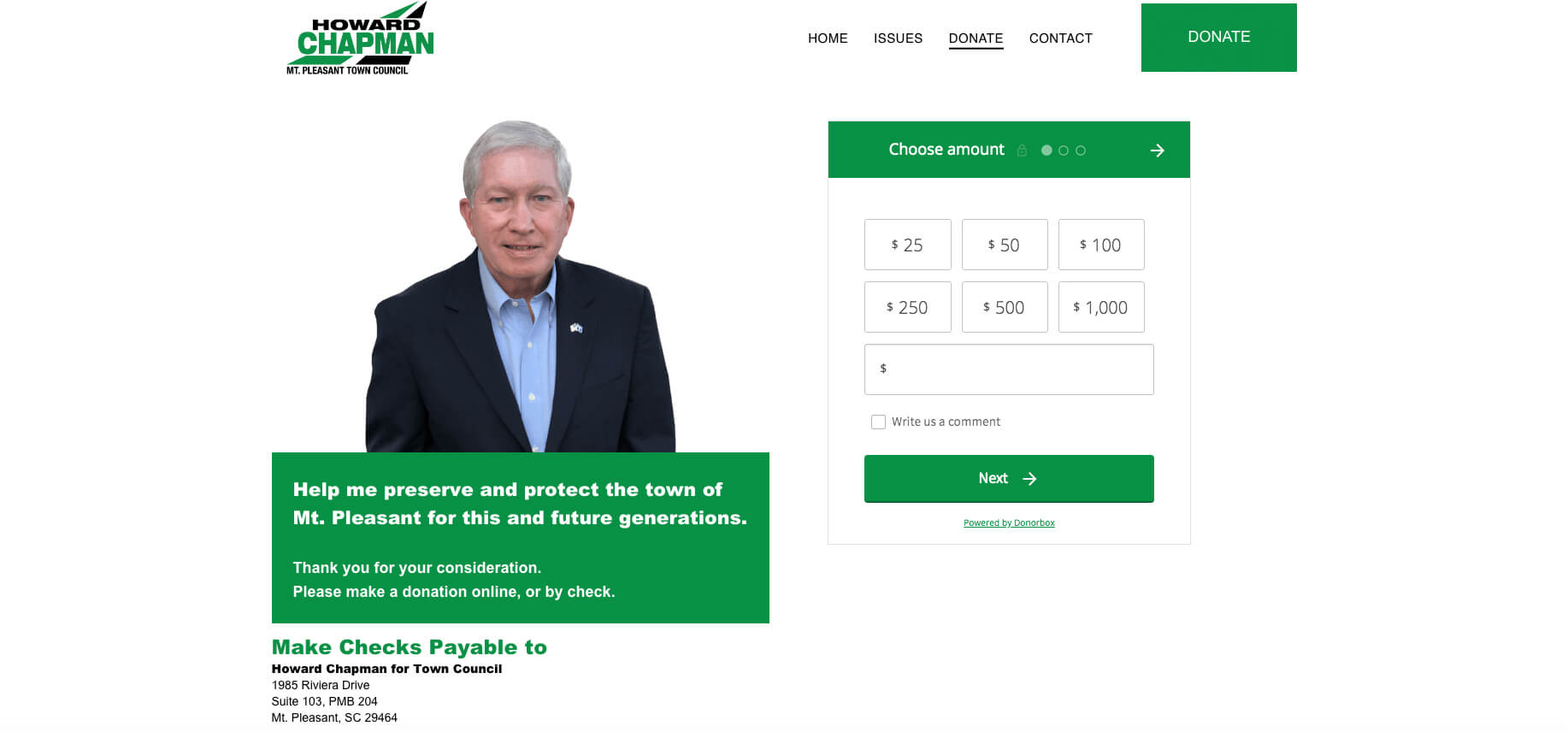 Contact Page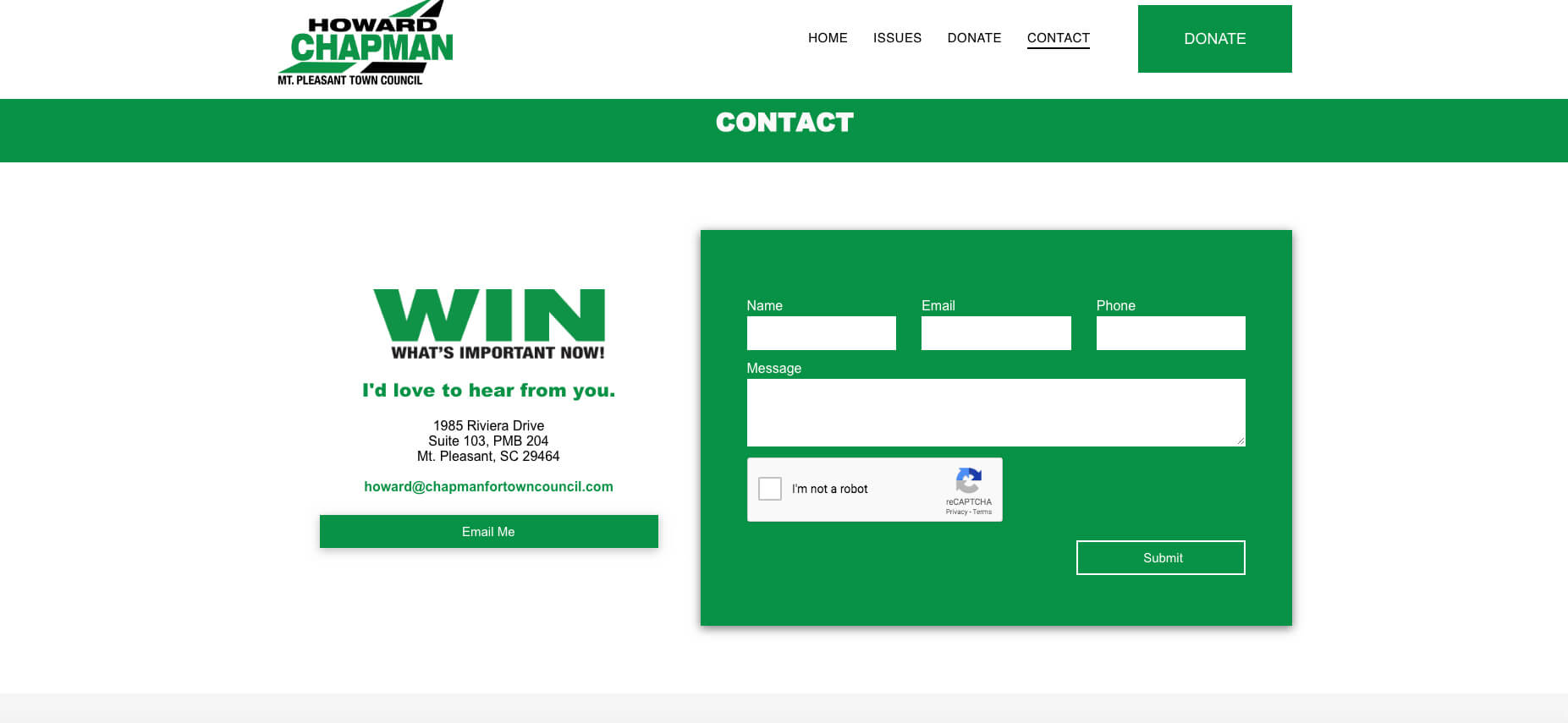 How'd we do? Do you think you have a better understanding of Howard Chapman's campaign now?
No Matter The Industry
Our team of subject matter experts comes from a wide variety of backgrounds, giving them an incredible range. No matter your business size, your industry, or your goals, our team can take your digital marketing to the next level and beyond. Contact us today! Our team would love to help you!