Our team works with companies and brands of all shapes, sizes, and ages. Some of our clients are new and just trying to build a brand from the ground up. Others have more established brands and are trying to update them for a new era in their business. These rebranding projects have a lot of moving parts and require a great amount of skill. Green River Spirits was such a client, with an incredible amount of fantastic branding going on as they moved the business forward. They came to us for help with the website portion of this rebranding, and we were happy to help.
Green River Spirits helps their clients craft incredible custom spirits for all of their business needs by combining an incredible amount of experience in all areas of the spirits industry. They also operate the historic Green River Distillery in Kentucky one of the stops on the historic Kentucky Bourbon Trail. For a company with these roots and expertise, it's vital that design and information are balanced to provide the client with their perfect execution of a new brand.
Website
This project included two entities and two sites, Green River Spirits and Green River Distilling. The client had a lot of great branding already in the works that provided us with some incredible material to start from. However, the branding was still in work so there were still design elements to work on such as primary colors, final logos, etc. Our team took those elements already provided and helped to apply them, as well as new ones when they became available, to the design of these two websites.
People look at websites on a wide variety of devices these days. You never know how someone will be viewing your site. They may be using a computer or a mobile device, and it's important that the site looks great no matter where you see it. Our lead designer had the idea to build the site in blocks that could be rearranged on different devices. This type of construction would allow for different experiences on different devices to be optimized and best represent the brand.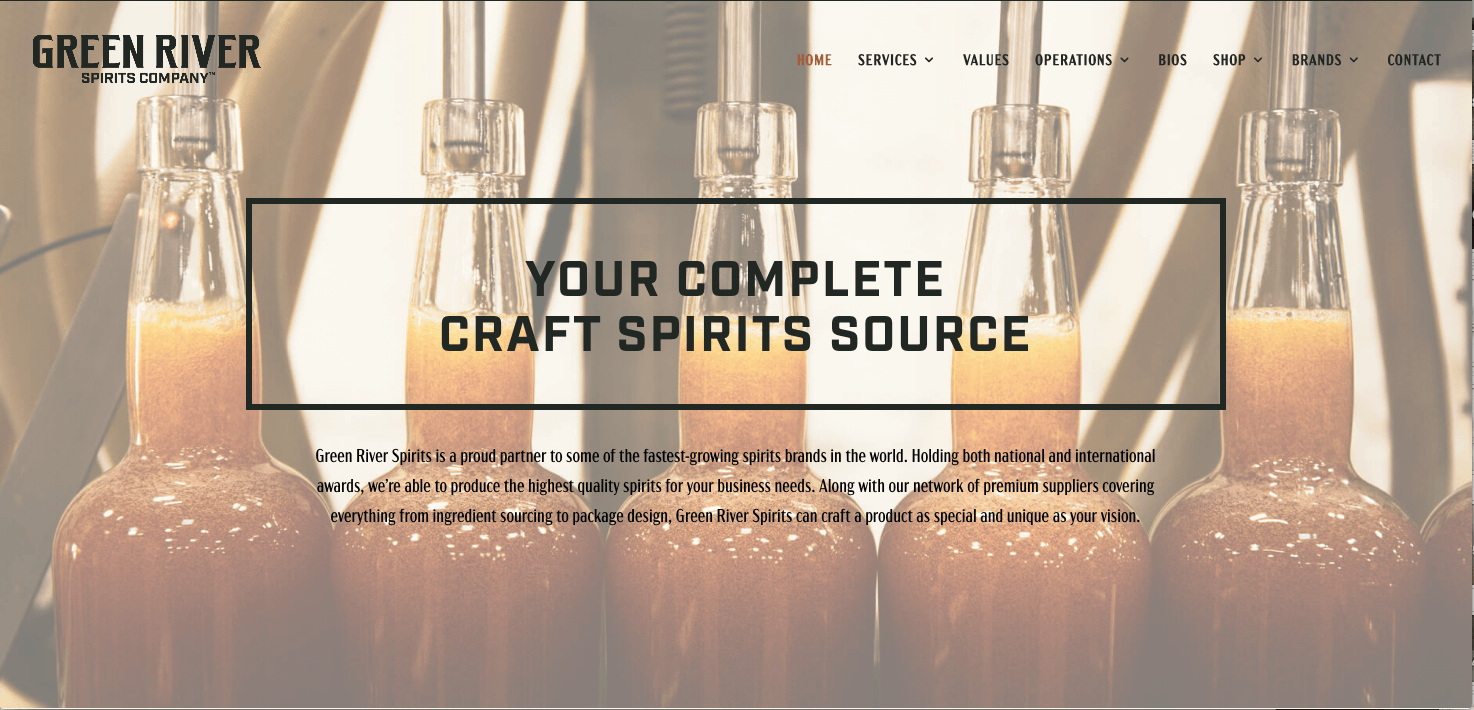 The client provided us with some incredible materials, including fantastic color photography. This photography, anchored by the natural elements of hops, froth, water, word, and corn contrasting with copper, metals, and glass, quickly became the brand by establishing a distinctive feel. These photographs would become the main focus of the site design. It was almost experiential on its own, making you feel as though you're in the distillery just by looking at it.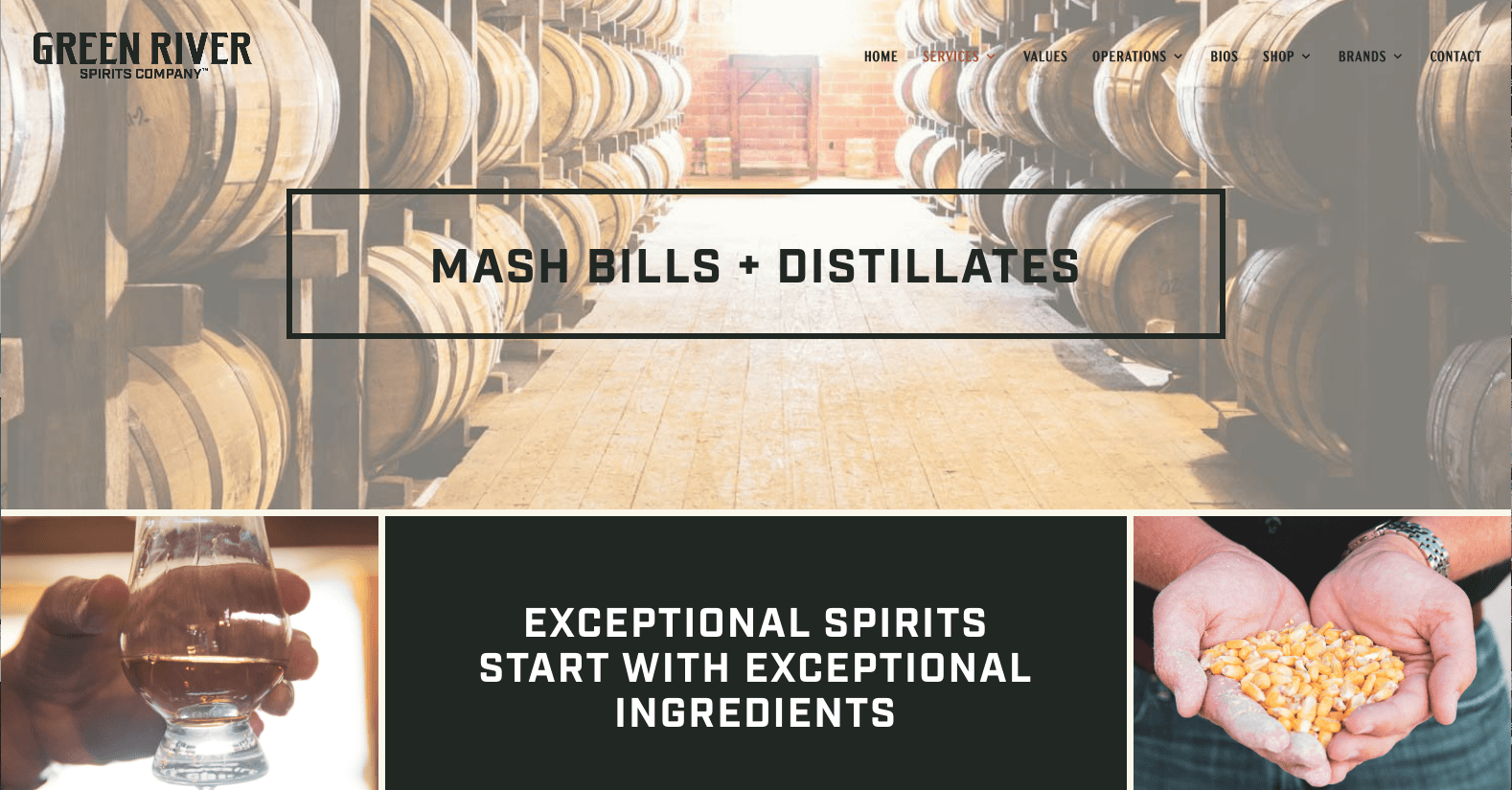 We took those photographs and arranged them in close proximity to enhance those feelings they engendered. The goal was to make the site feel warm and cozy without feeling claustrophobic. Additionally, our designer added some "Easter eggs" to the site such as folding cards and multiple internal links that didn't necessarily look like links on the page. This encourages an element of play on the part of the visitor, serving to extend time on site and establish further brand identity. We used the guidelines established by the new branding they had done and constructed the site around those elements such as thing outlines, boxes, the look and feel of the buttons, etc.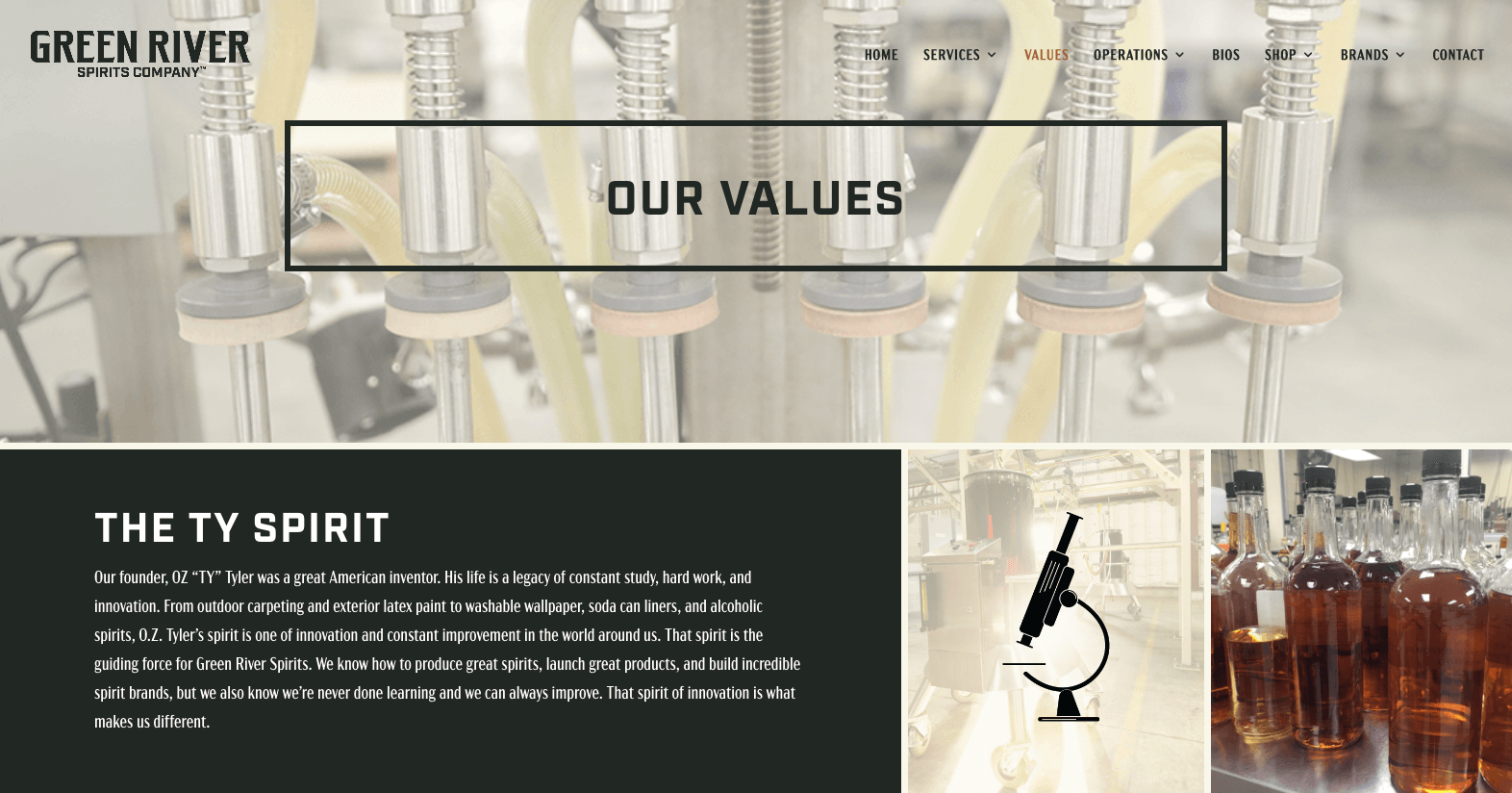 What we ended up with was an incredibly visual, dynamic site that incorporates both traditional and nontraditional elements in a way to create a truly unique user experience for a truly fantastic brand.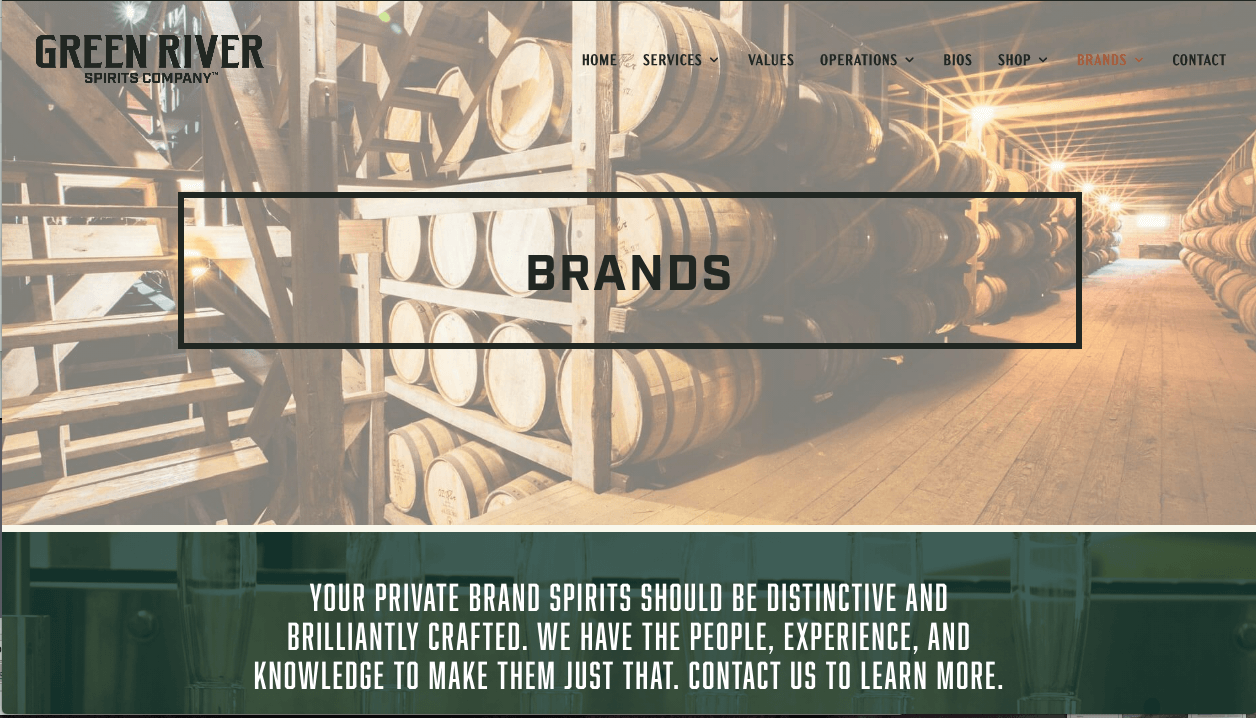 The Green River Distilling site was a replication of their old distillery site. Updates to branding such as this require great care, as there is a strong history to the site and a sense of community around it. Updating the brand requires a balance of the new elements while not destroying the old. The client came with great branding already being conducted, so our team was able to take their new images, colors, and branding and apply them to the site in a way that created something dynamic and fresh, but also respectful of that history.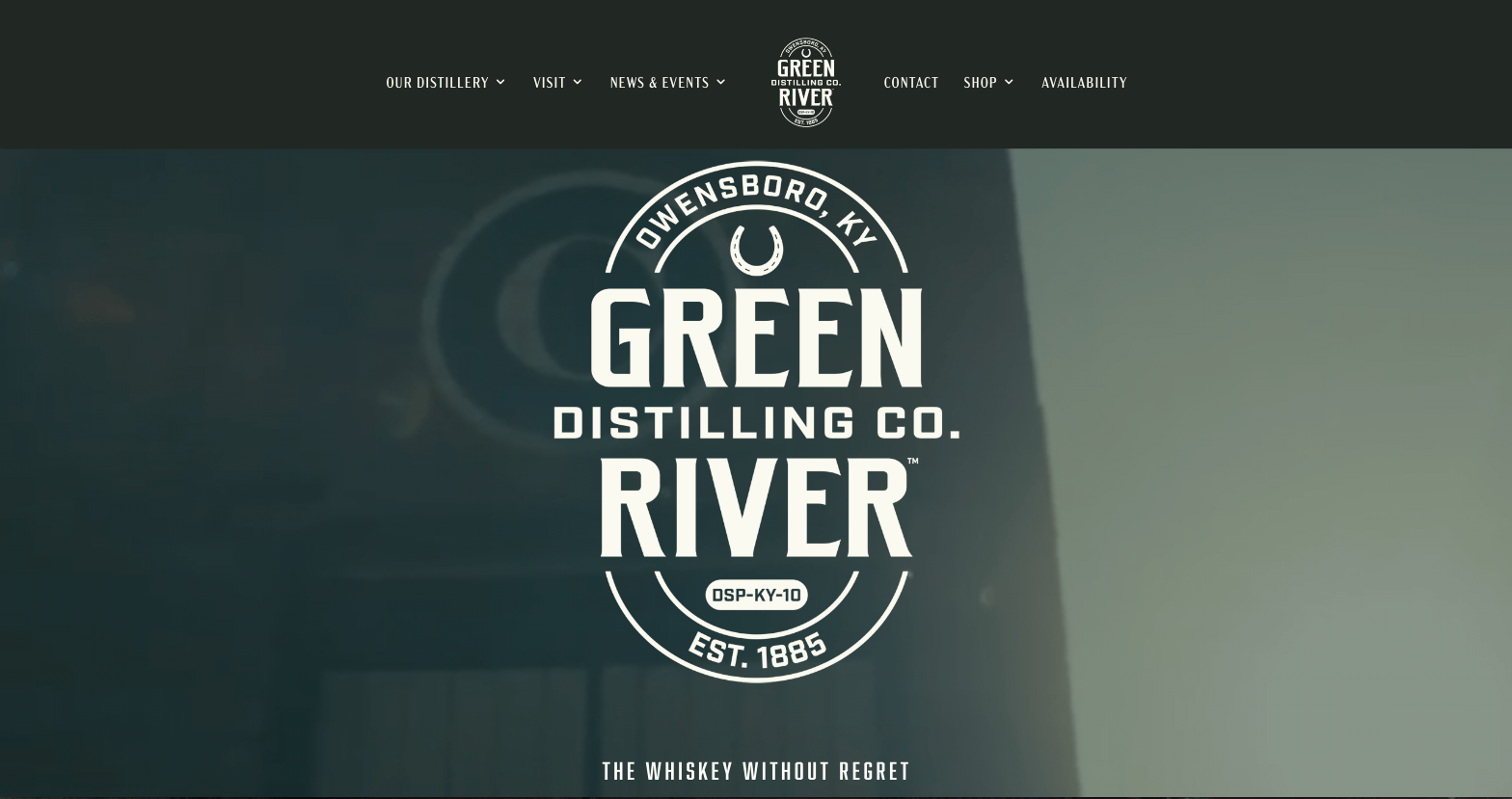 This site was also approached with a focus on creating a fantastic user experience no matter the device. A similar approach to the one used for the Green River Spirits site was used; ensuring that this site would also look great no matter what device was being used. The end result is a phenomenal product that draws on historical elements with an updated look and feel to help an established brand just shine a little brighter.
How did we do?
Our team is incredibly proud of this particular project because of the delicate nature of the work involved as well as the chance to work with other top-notch branding professionals in building something so incredible. Both of these sites are incredible pieces of work that highlight just how traditional and nontraditional elements can be combined to create an amazing site.
Your Stingray Branding Team
No matter the size of your business or your industry, our team can help take your marketing to the next level. By harnessing the skills, experience, and knowledge of some of the best experts in the business, we can craft your digital marketing strategy and experience to maximize results. If you need help with your marketing, or just have some questions about where you're at today, contact us! Our team would love to help you!