The Stingray Branding Team is excited to announce the launch of a new website and social media optimization project for our friends at Eco-Flo Pressure Washing. Eco-Flo provides top-quality pressure washing services for both commercial and residential properties, utilizing the finest environmentally friendly products. Our team was incredibly excited to work with this new venture founded by former firefighters. We love and value all of our local heroes, so there was a special sense of passion with this project.
Website
Eco-Flo came to us unhappy with their current website and seeking something that better communicated their business and the benefits of it to future customers. This isn't an uncommon problem in a time when so many businesses have websites that act only as digital business cards, and miss opportunities to truly connect with their customers. Our team set about building their new website immediately.
Home Page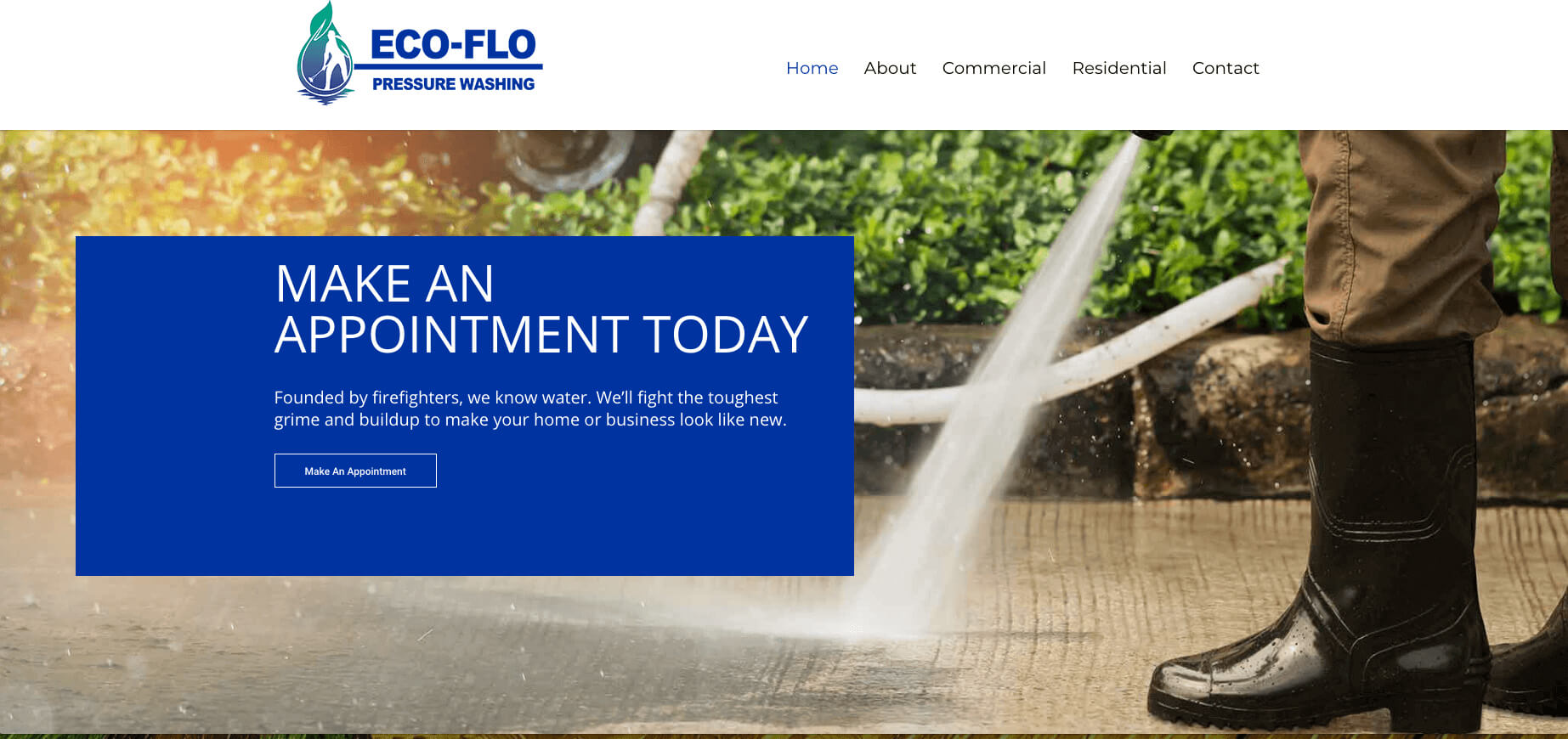 About Page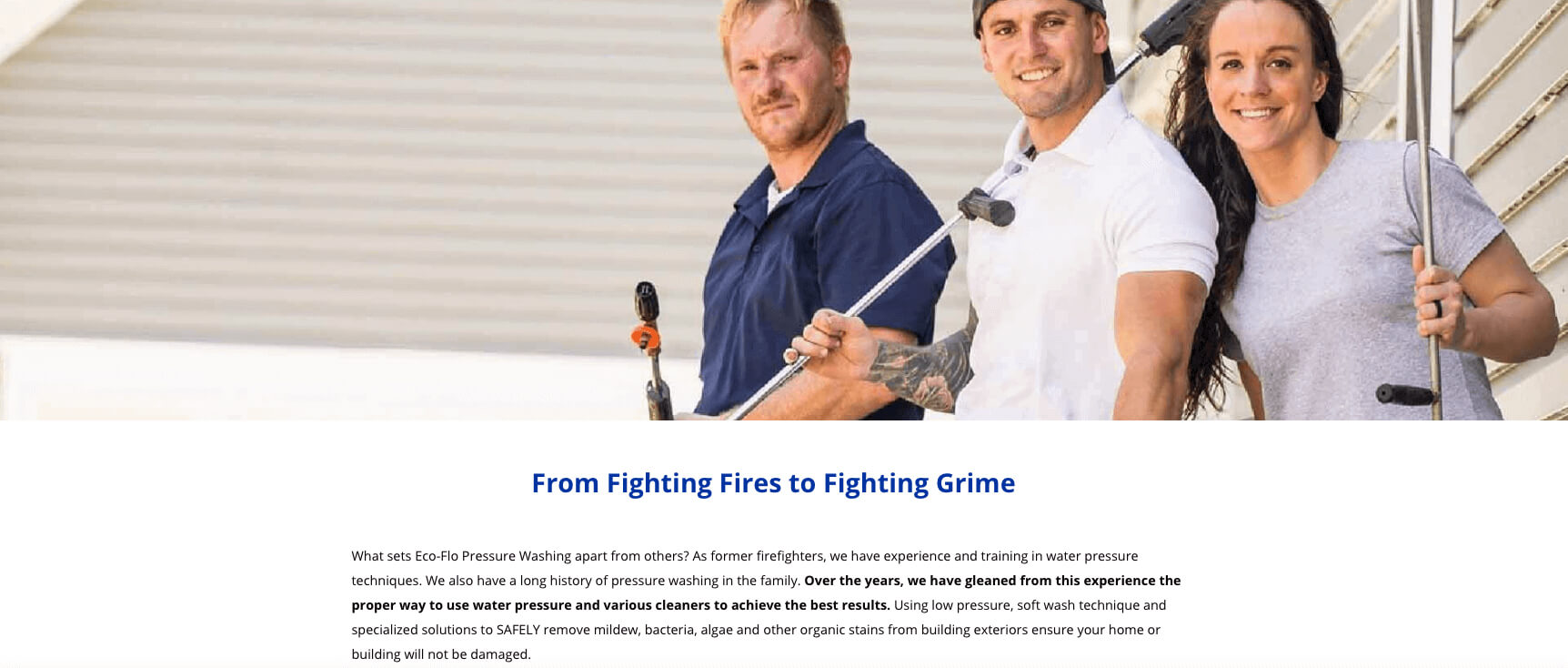 The team is the face of the brand in a service-based business. We used this great photo of the team, ready to work, mixing their fire fighting past with their pressure washing future, and having fun doing it, to highlight their story. Their knowledge and commitment to environmentally friendly products and processes is also a huge part of that story, so we used this green callout block to provide more information for potential customers.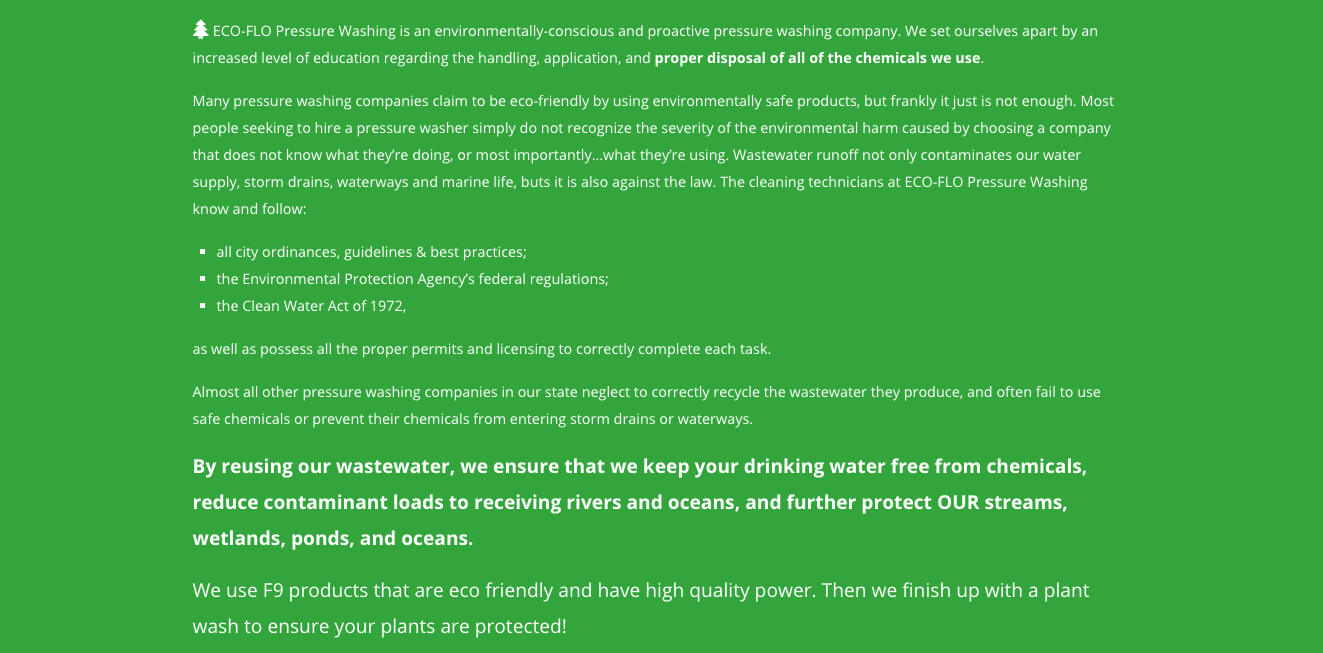 Contact Page

Social Media
Having a unified design theme between your website and your social media accounts is vital. The unity establishes consistency and credibility for your brand, fostering trust in potential clients. We made sure to highlight their logo, strongly conveying the brand identity, as well as that great photo of the team and face of the company.

How did we do? Whether you're a well-established business, or a new business just getting started, our team has the skills and expertise to help you. We work with businesses of all sizes, in all industries, and with all levels of marketing.