The Stingray Branding Team is incredibly excited to announce the launch of a new website for the amazing folks at Coleman Photography. Charleston has a lot of photographers, but Coleman Photography is different. Their story is rooted in passion and their drive is to share that same magic, discovering the joy of photography with his clients. When we met him we knew we had to be a part of this incredible brand. That started with building him a new, dynamic website.
Coleman Photography has been in their industry for decades, having photographed some of the most amazing things we've ever seen. Beautiful travel photos, exclusive events, and truly one of a kind shots are the norm for this incredible photographer. Our design team worked with those images to highlight the talent, vision, and passion of this photographer on the new site.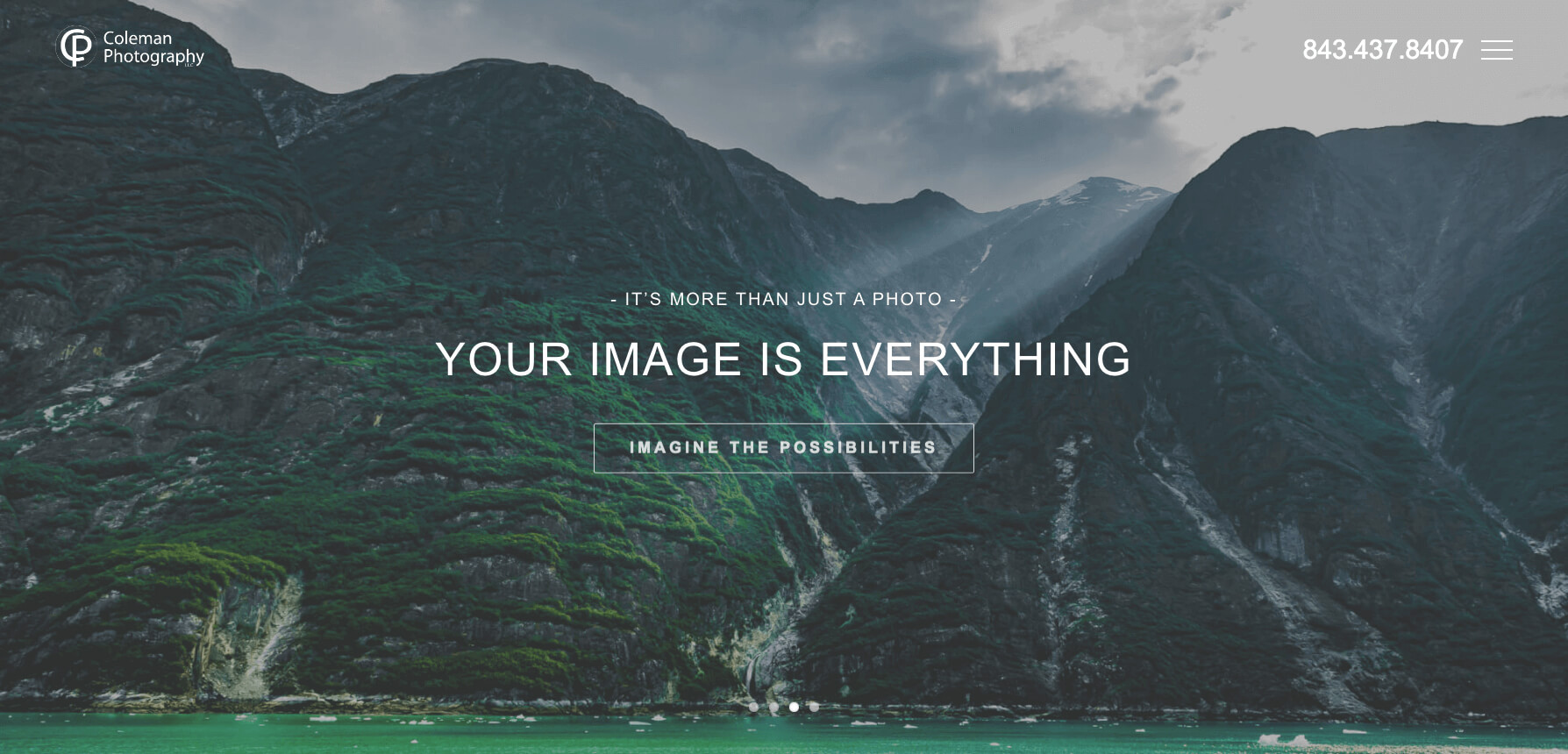 For the home page, we kept things clean and uncluttered, allowing the pictures to speak for themselves. Copy was kept simple and direct. The banner on the top of the page scrolls through several images in order to highlight even more of the talent in this company without taking up extra space. A solid call to action is featured above the fold and a brief section telling some of the brand story is featured later on the page.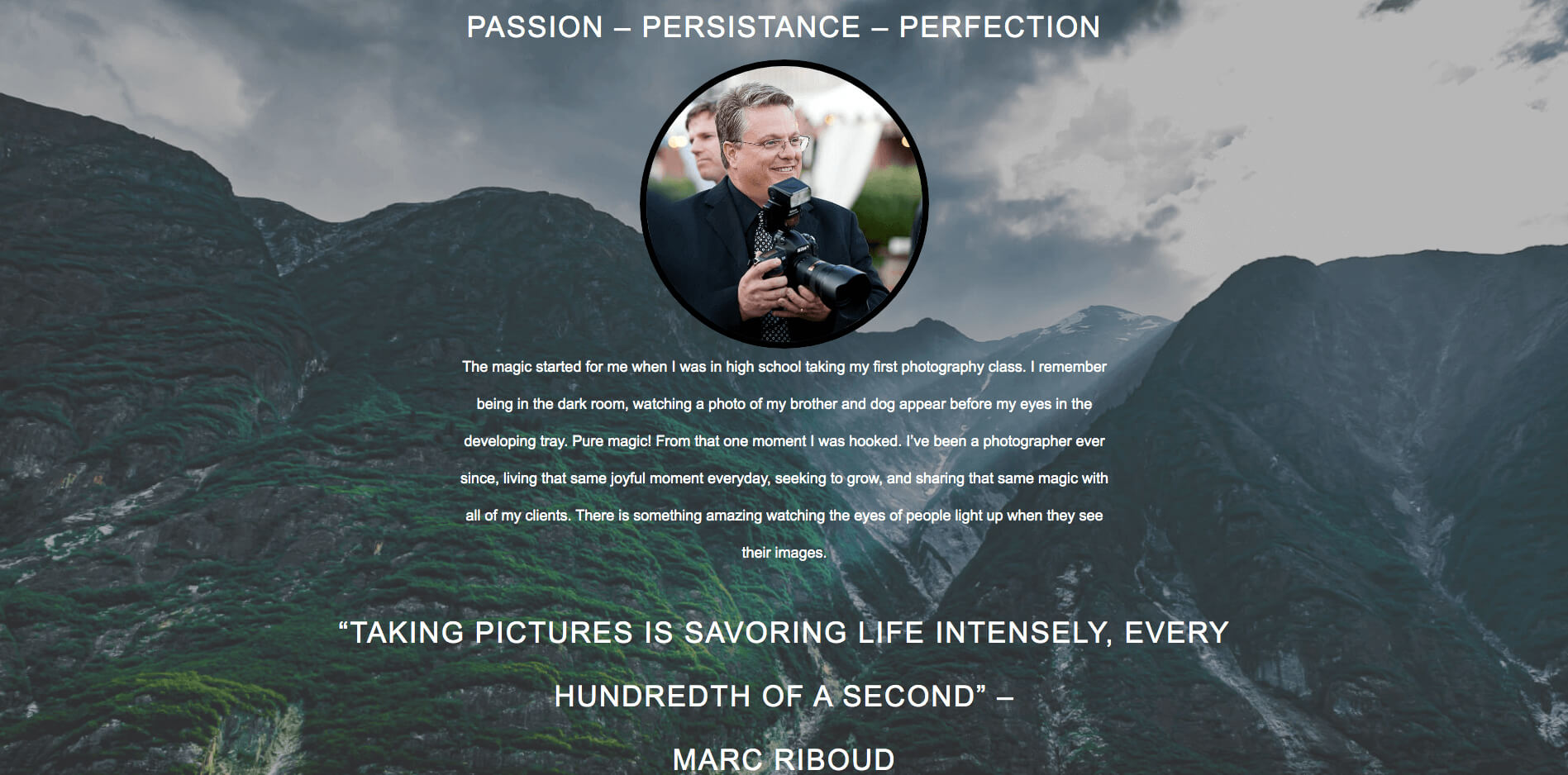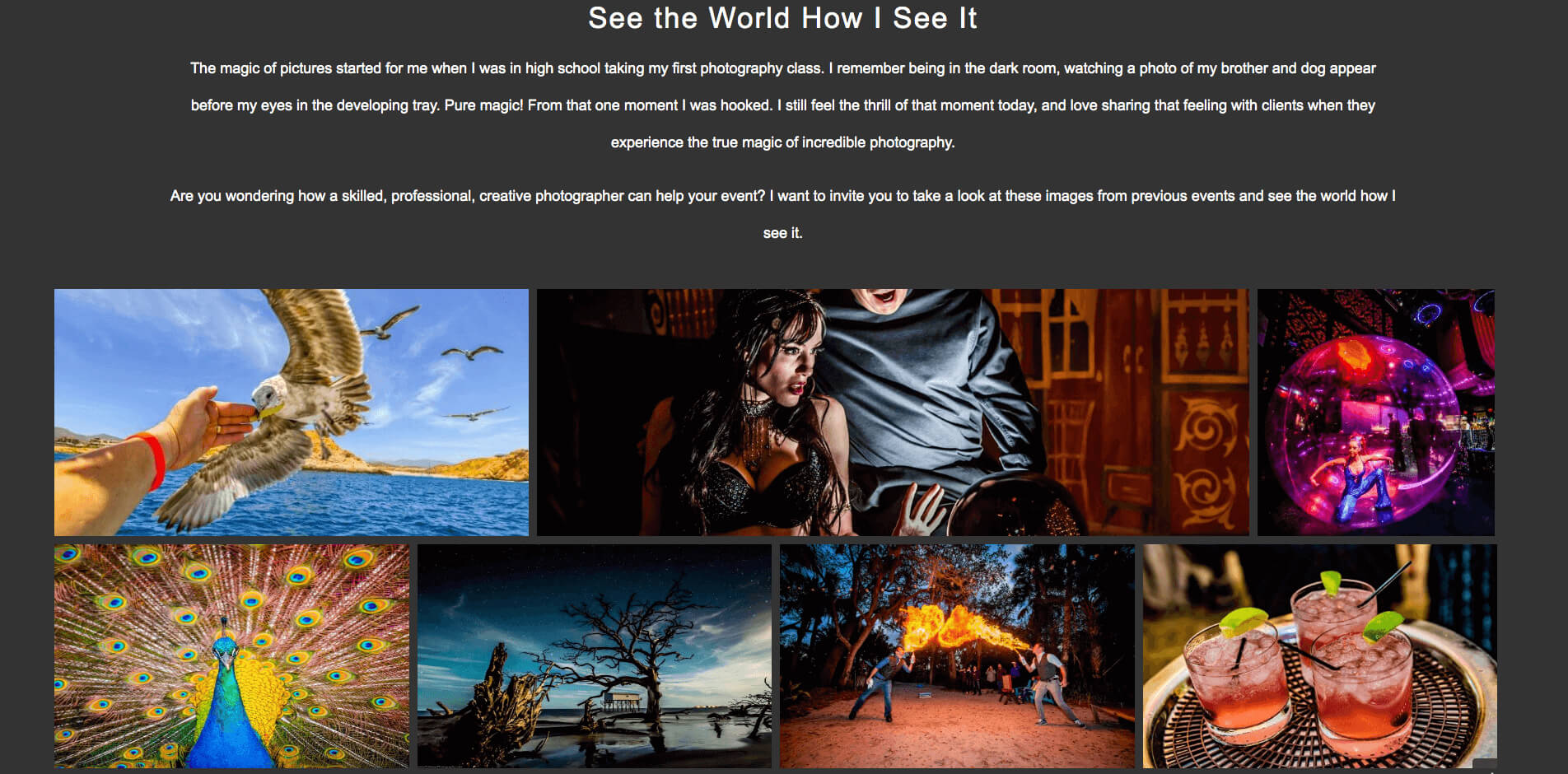 The story of a brand is an important component of its identity. Telling that story is also important. We kept our clean look going on the About Page as we highlighted a love story with photography that began in high school. The other important story a brand has to tell is the story of their customer's journey. We also took the time to tell that story here, with a powerful call to action featured above it.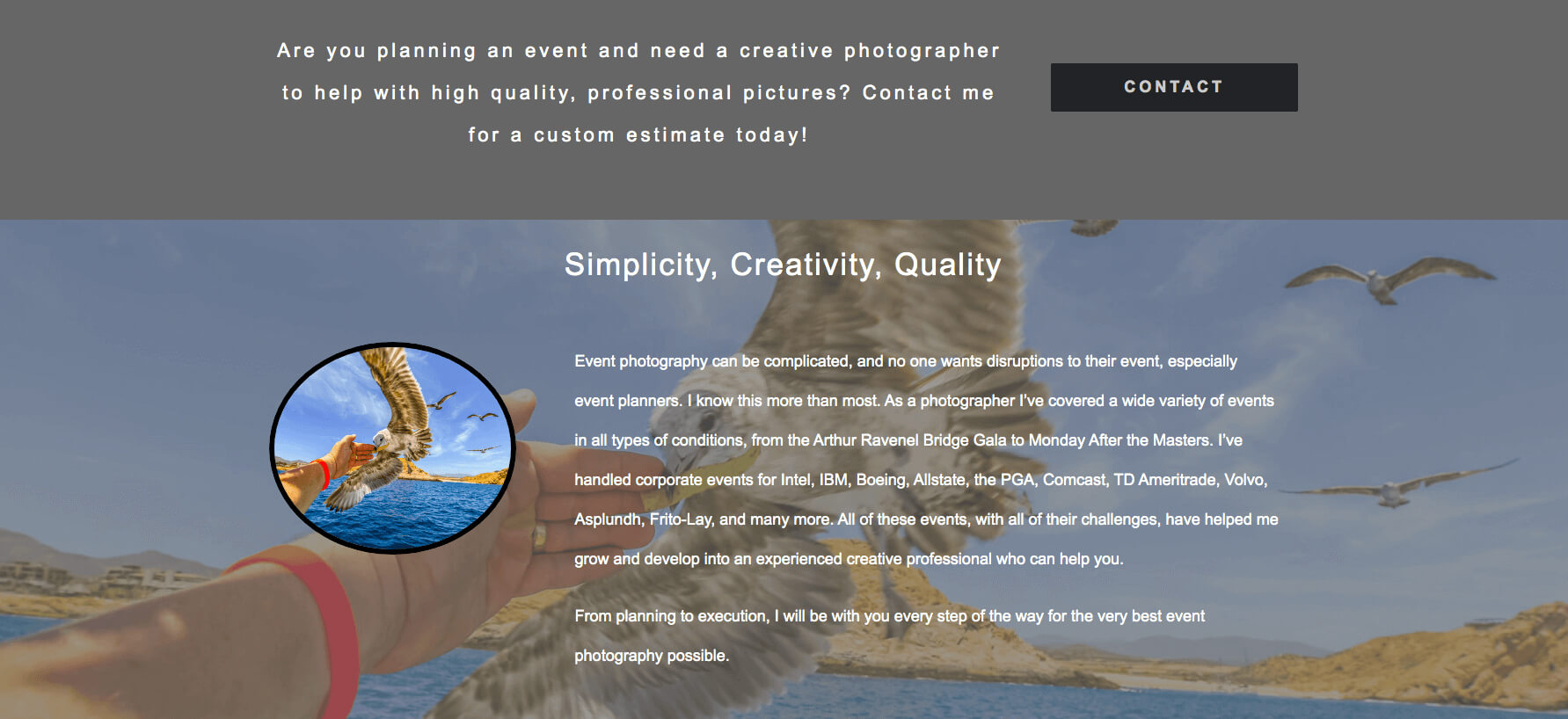 The services provided by a business need to be highlighted in the best possible way. Our design team took time building a framework to help new customers see the offerings of Coleman Photography in all of their glory.
We got to see the world how this incredible photographer sees it and wanted to find a way to show it to others. This Portfolio Page is the way we came up with. We'll let the images speak for themselves.
Beautiful isn't it? We're just thrilled we got the chance to build a frame for these amazing photos!
The Stingray Branding Team
No matter the size of your business or your industry, our team can help take your marketing to the next level. By harnessing the skills, experience, and knowledge of some of the best experts in the business, we can craft your digital marketing strategy and experience to maximize results. If you need help with your marketing, or just have some questions about where you're at today, contact us! Our team would love to help you!