Our team is excited to announce the launch of a new website and social media services for A Salt N Battered, A Fish Fry Co.!  They are a seafood restaurant in Charleston, SC specializing in fresh local seafood with a British fare influence. Owners Mark and Teresa opened their doors this year, driven by a passion for hospitality, freshness, and quality which made this an incredibly exciting project for our team.
Website
We wanted to focus on the beauty and simplicity of A Salt N Battered's offerings, with a special emphasis on their drive to support local seafood in their business.  The home page features a beautiful photo of the Shem Creek shrimp boats, a classic image of Charleston. We knew this image would not only bring up thoughts of delicious shrimp to the minds of potential customers but also carry a strong message about the local sourcing of these scrumptious offerings.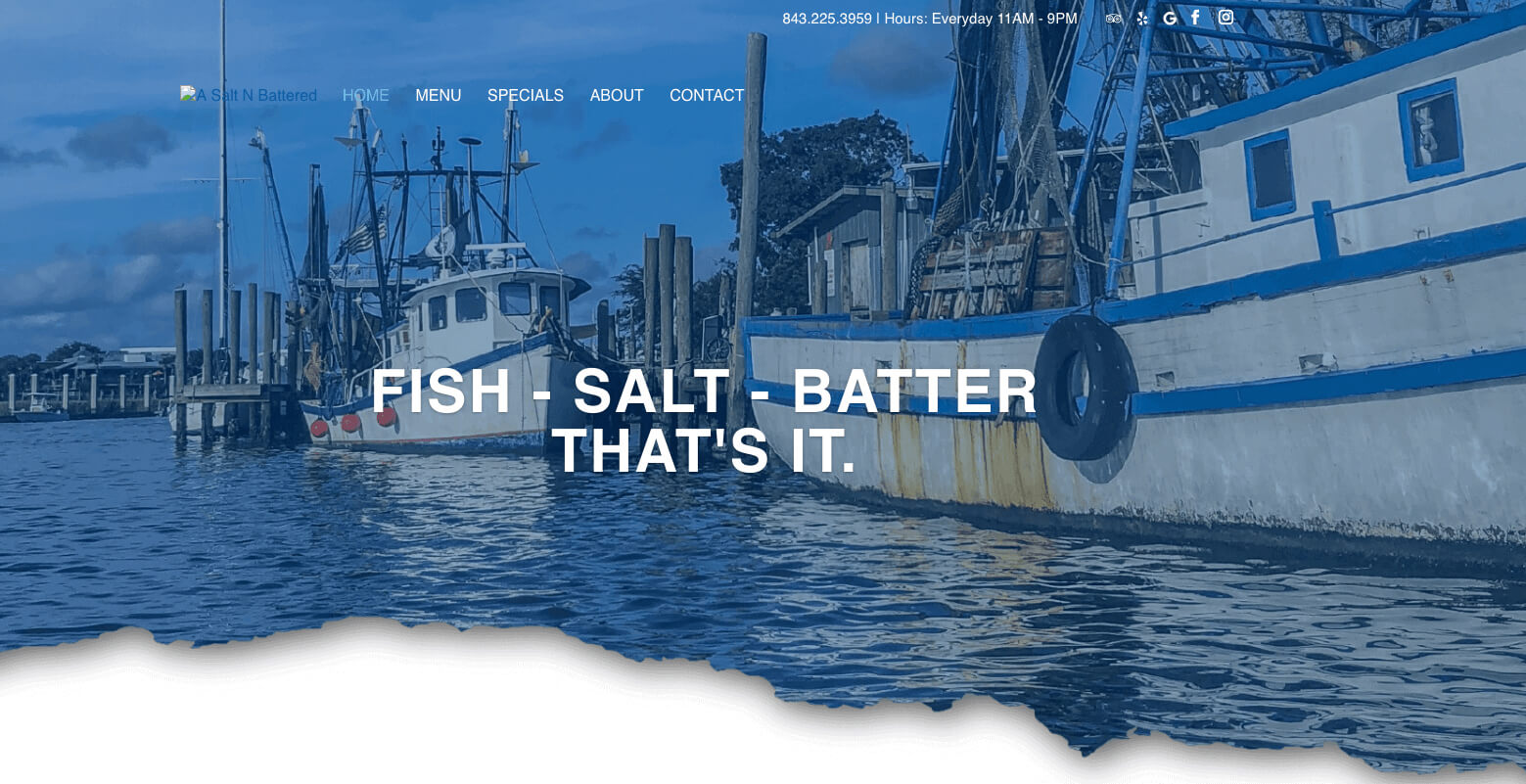 The menu is featured with a clean, straightforward design that makes it easy for the customer to peruse offerings, while also serving to catch the eye.  Links to online delivery services are prominently displayed below the menu, providing an easy means of ordering for customers who can't make it to the location at the time of their site visit.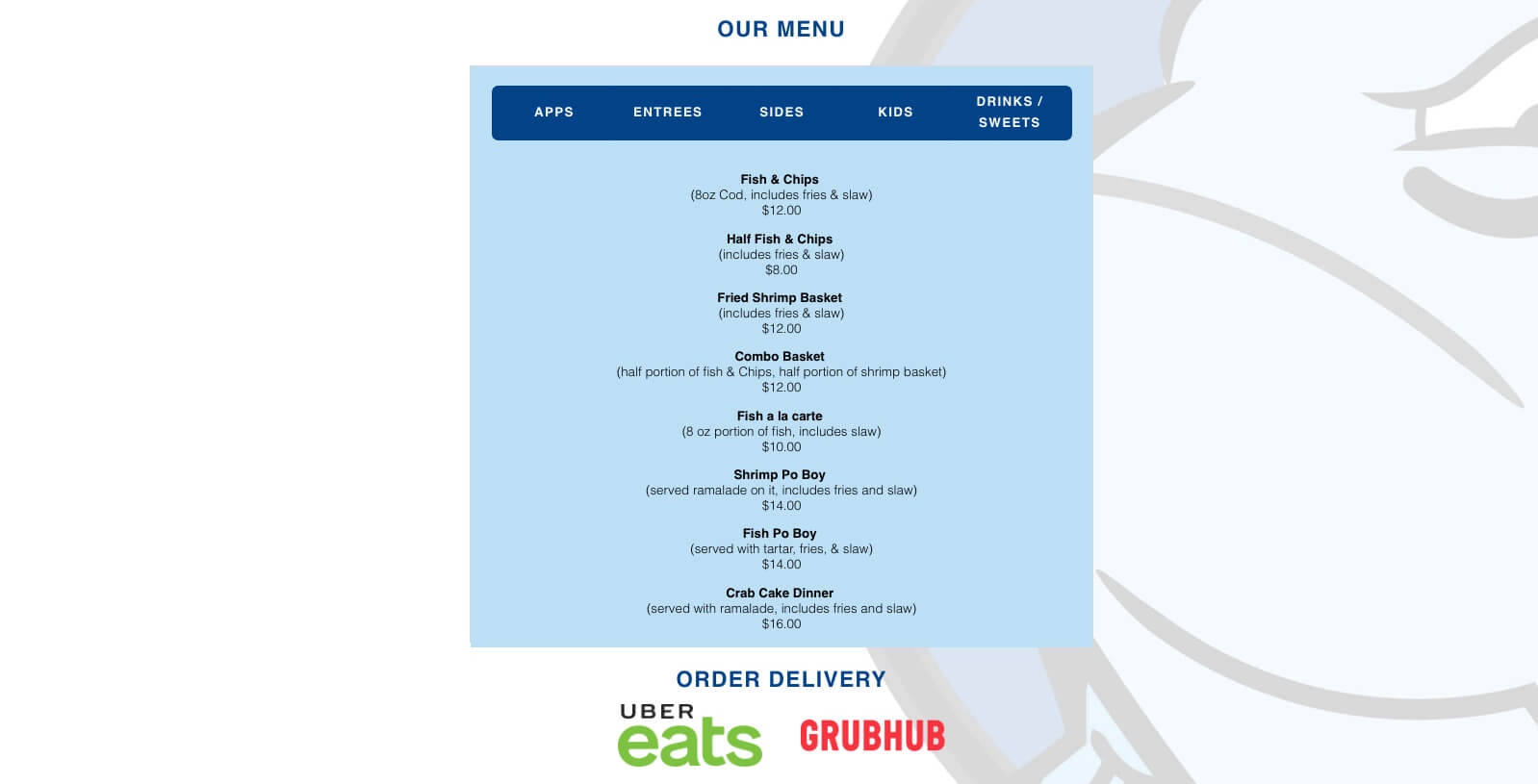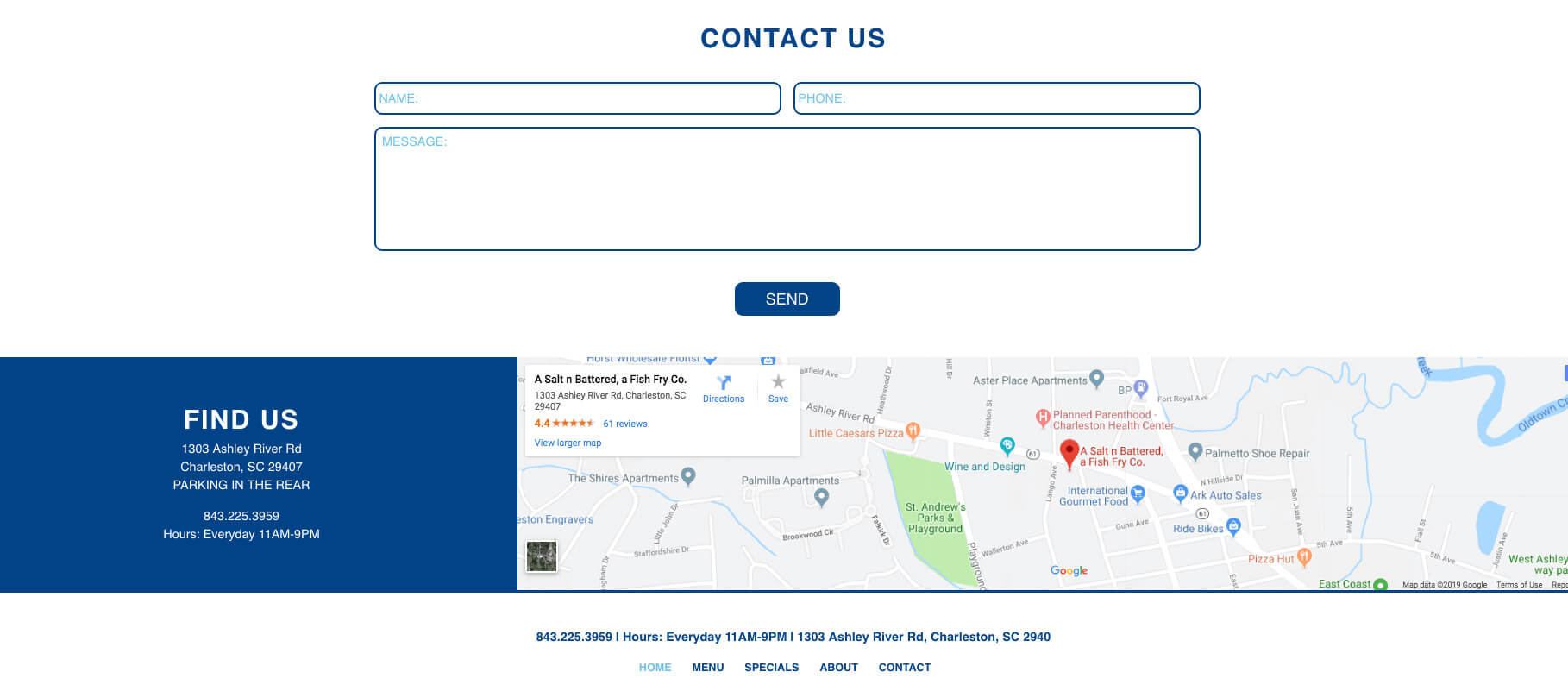 We were very excited to work with a Charleston company highlighting the delicious local shrimp among a variety of fresh sourced ingredients.  We wanted to bring that local feel with an easy to navigate, clean interface for returning and new customers. If you are looking for delicious fried fish and the legendary shrimp of the Lowcountry, pay them a visit.
If you or your business are in need of a marketing agency that not only has a mastery of internet marketing but will also strive to understand the unique intricacies of your business, contact us today!  The Stingray Branding team would love to work with you!