We have just completed construction on a brand-new website for Smooth Sailing Event Coordinating. Owner, Rachel Cole, hired us to redesign her existing website and optimize her social media accounts to create a cohesive brand for her digital platforms. She wanted the website to be more attractive, user-friendly, and functional for her and her clients.
Social Media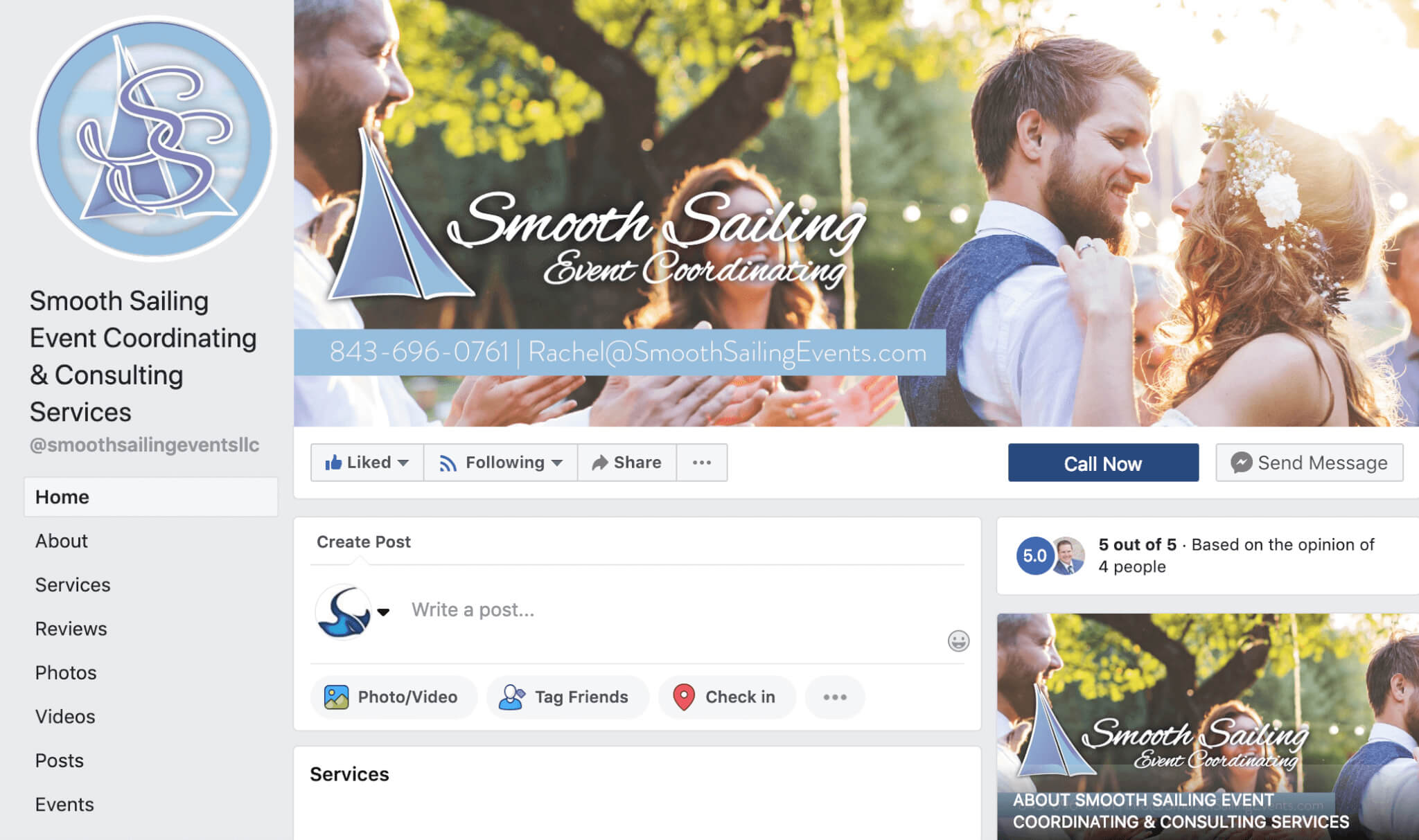 Our team created and optimized a Facebook page, Instagram account, Twitter page, and a Google Business listing for Smooth Sailing. These pages included branded profile picture and cover photos created by our design team and targeted content written by our copywriters. We are experienced in creating social media pages that can be used to their highest potential and will drive business for our clients. Social media is one of the easiest and least expensive marketing platforms out there. Contact us to set up, optimize, or manage your social media accounts!
The Website
Smooth Sailing Event's Home page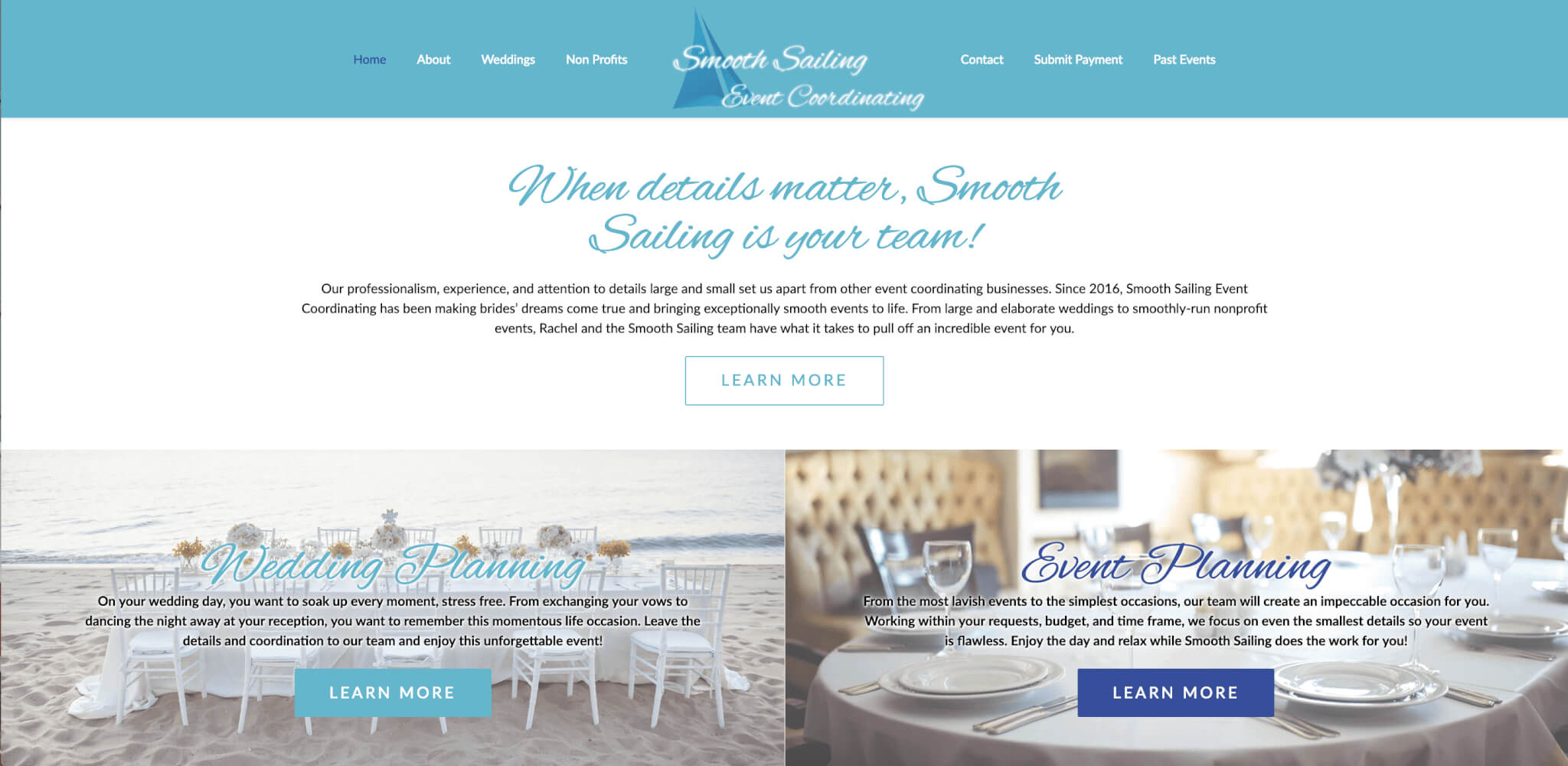 Smooth Sailing Event's About page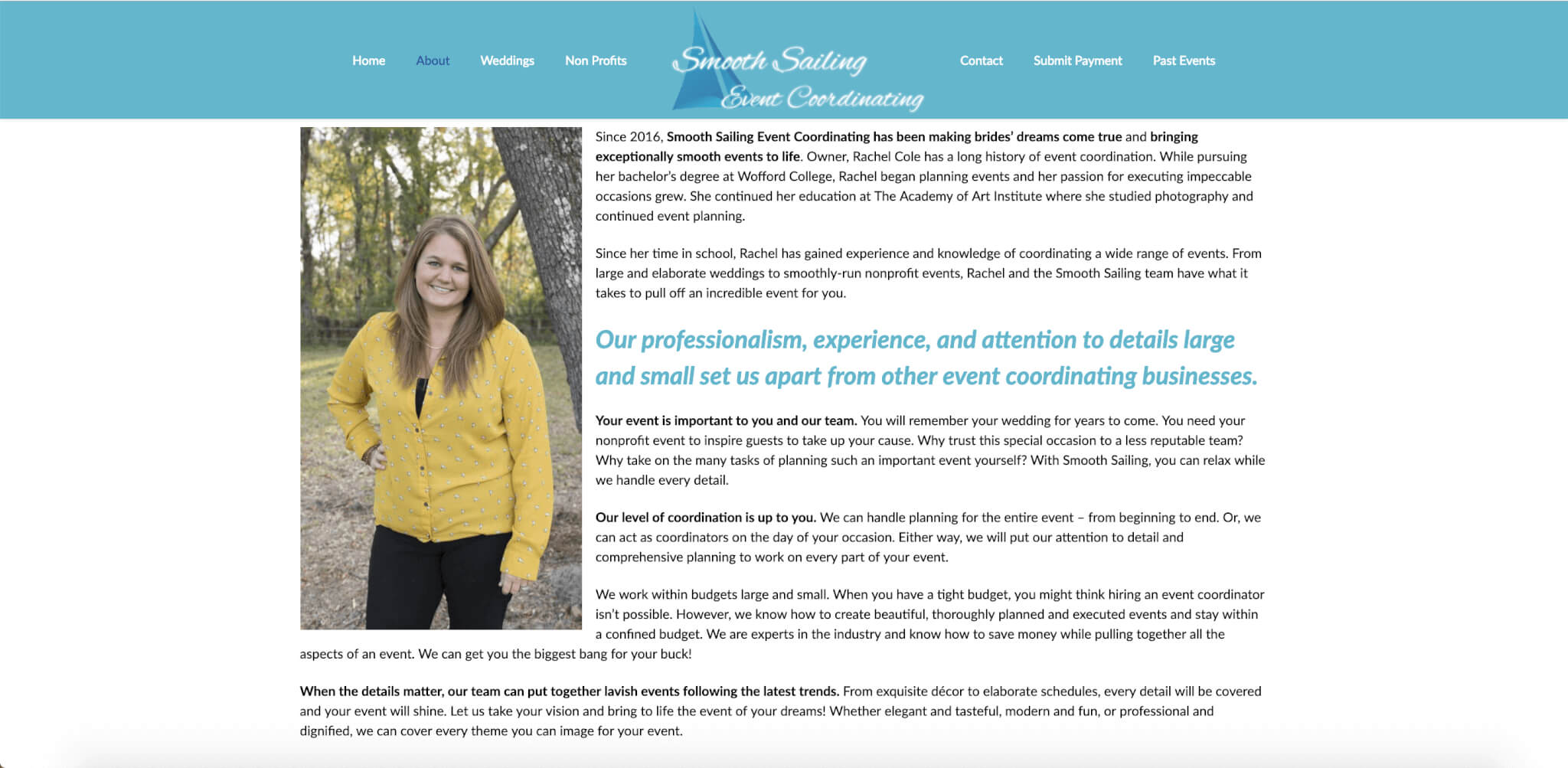 Smooth Sailing Event's "Start Planning Your Event"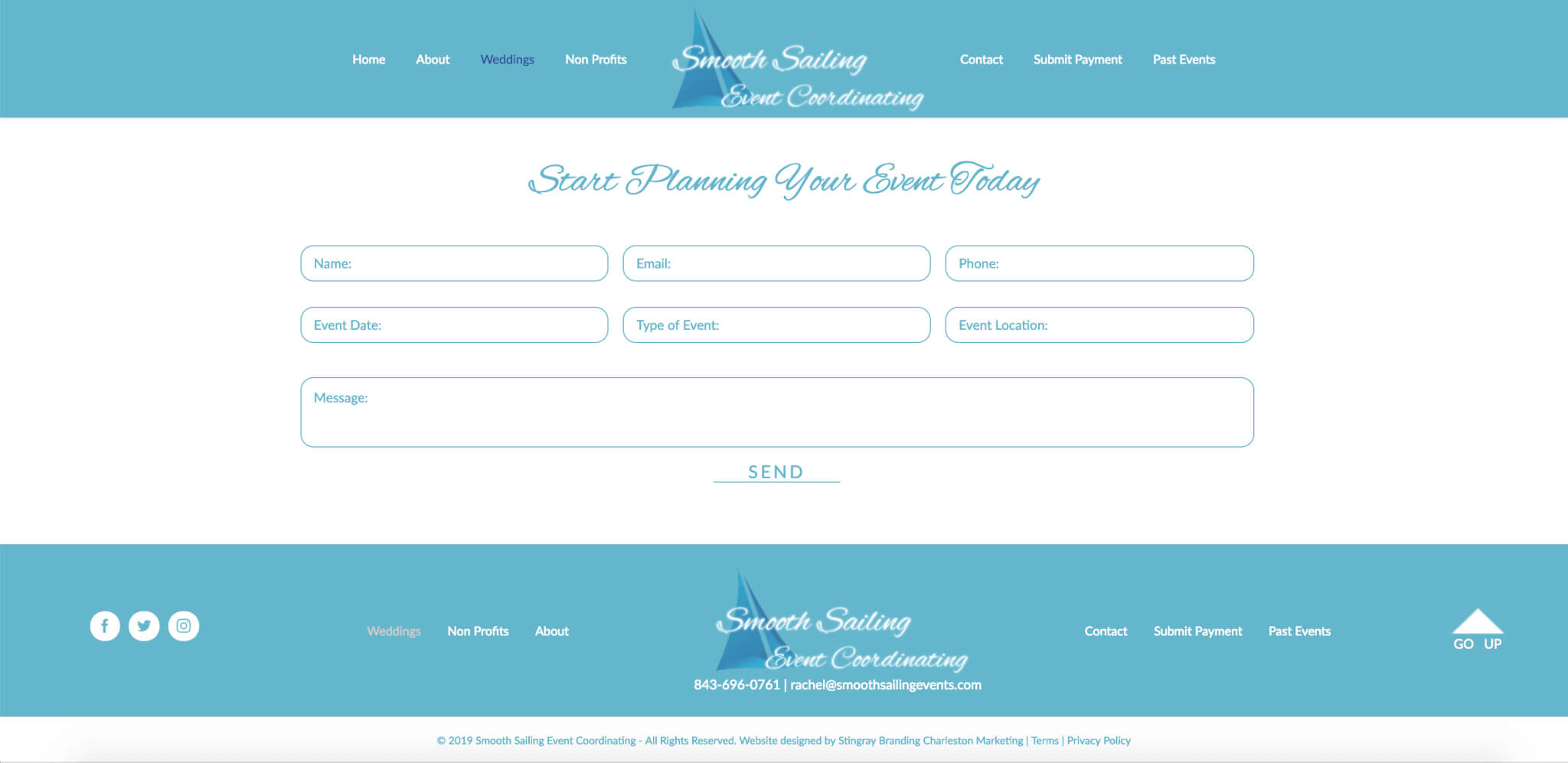 Smooth Sailing is an event coordinating company in Charleston, specializing in weddings and non-profits. The most important feature of this company that makes them stand out over other event planners is that they have a strong work ethic and particular attention to detail. They will get to know their clients and work within any budget to put on the perfect event.
The website needed to display professionalism, creativity, and also provide credibility to the company. A wedding is the most special day in a client's life, and they want it to be perfect, so they are either going to plan everything themselves or relinquish that control to a trusted wedding planner. We integrated testimonials and photographs of past events on the website to showcase the work Smooth Sailing can do!
This was such a fun project for our team to work on and we really enjoyed getting to know Rachel and her company. If you are not a fan of your current website, need help with your social media, or just want to know how to improve your marketing to get more clients, you have come to the right place. Contact us today or book an appointment with one of our Stingrays to learn how we can position you online and boost your sales through digital marketing!