Castle Genealogy is one of Stingray Branding's newest clients. We wanted to help Jeff Castle, the owner, create the perfect website for his service. He has a background and degrees in genealogy research. He wanted to focus on and show his ancestry research services. This website is modern, sleek, and straight to the point.
Here at Stingray Branding, we try to go the distance for our clients. We want to the best of the best. This website is stunning and handcrafted by our amazing team. It is so well done that you have to view it on a desktop!
Personal Services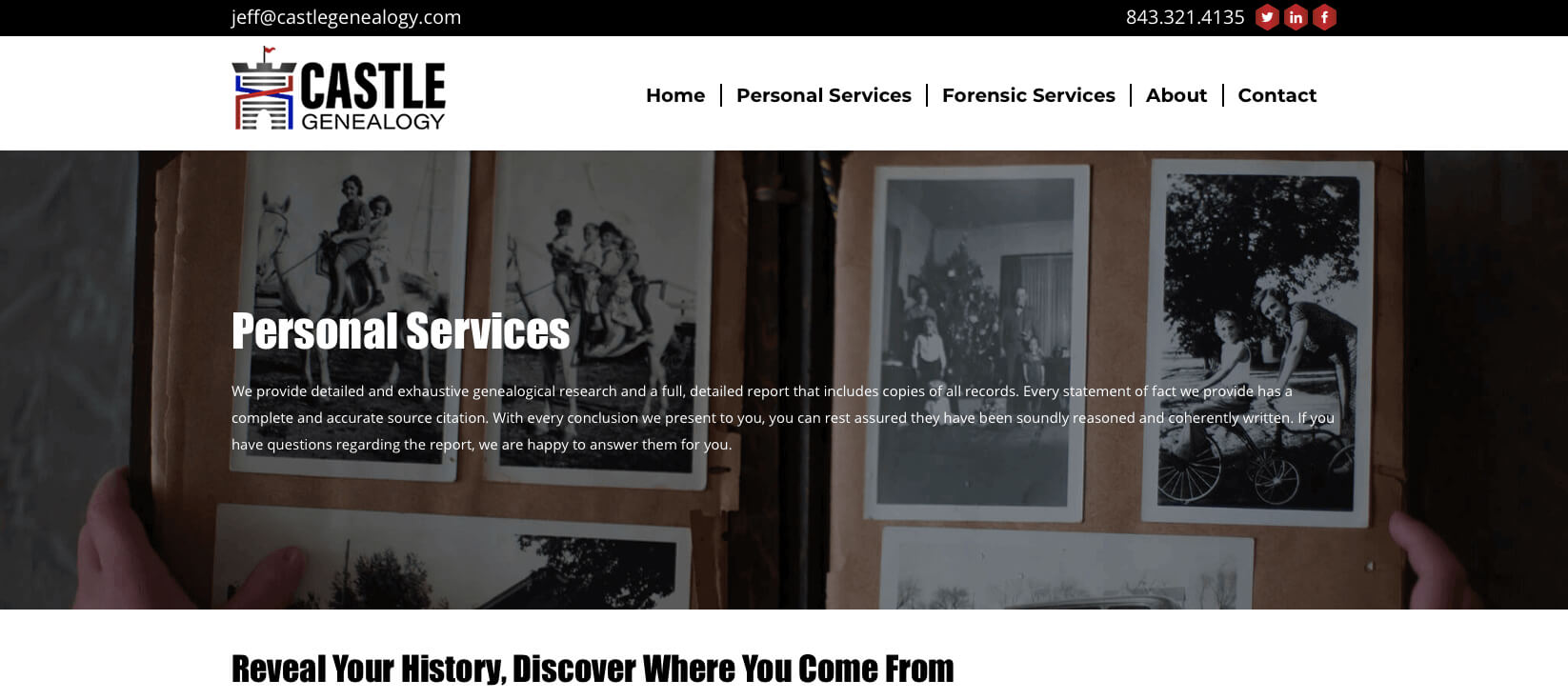 \
On this page you can find out what our client's personal services are. You can discover your lineage and find out just where you came from! Learning more about yourself and your lineage is incredibly important. On this page, it lists the services and you can learn a bit more about the owner. As you can see, there are beautiful photos in the background that add to the sleekness of the website. We focused more on style and class for this website as well as function.
Forensic Services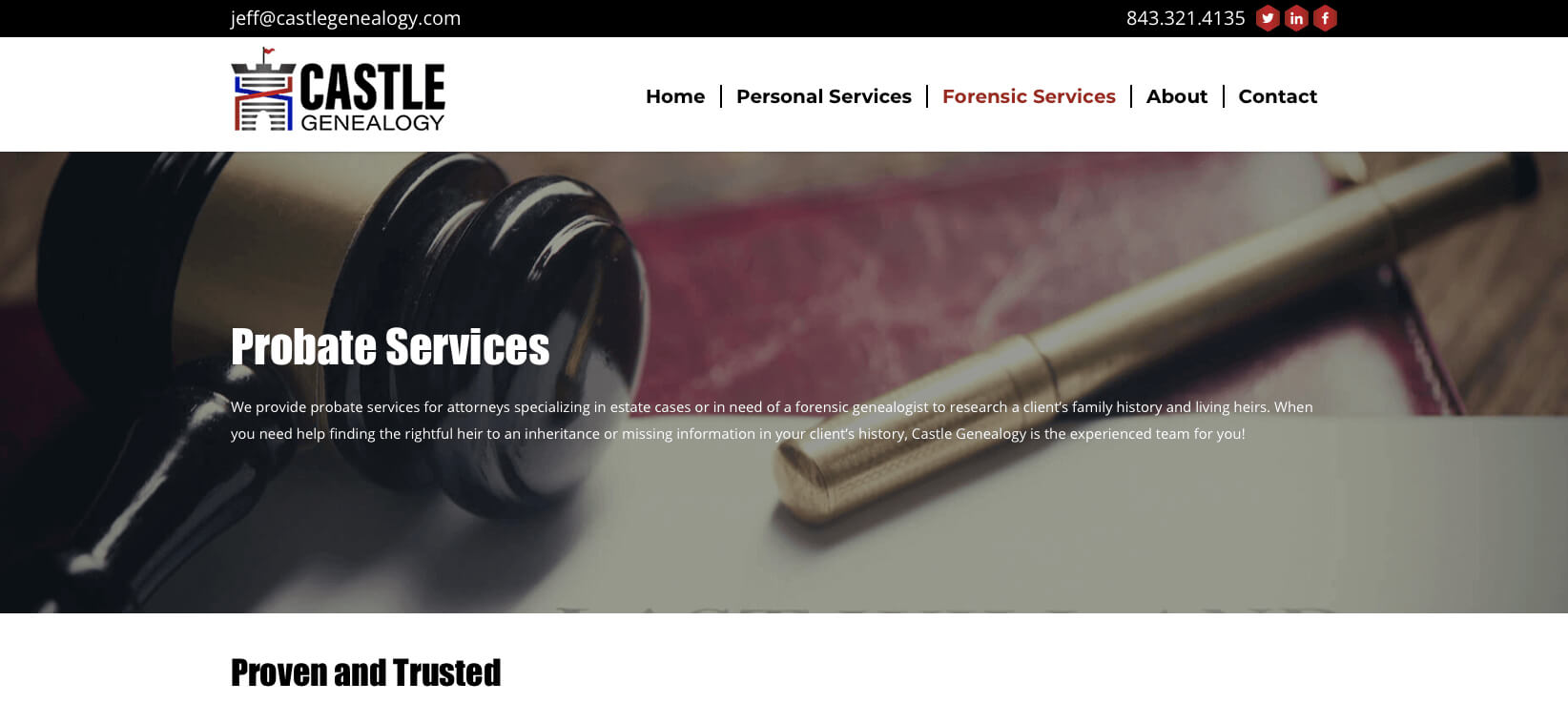 The Forensic Services page does a wonderful job of showing the customer how thorough the Castle Genealogy team is. It is very straightforward in its details and lists the services provided.
The website is smooth and the pictures glide in the background. Castle Genealogy wants to help its clients acquire the best results and Stingray Branding wants to help Castle Genealogy with whatever they can!
On both pages, Castle Genealogy offers free consultations for potential clients. They want to show you what they can do!
Logo, Social Media & Business Designs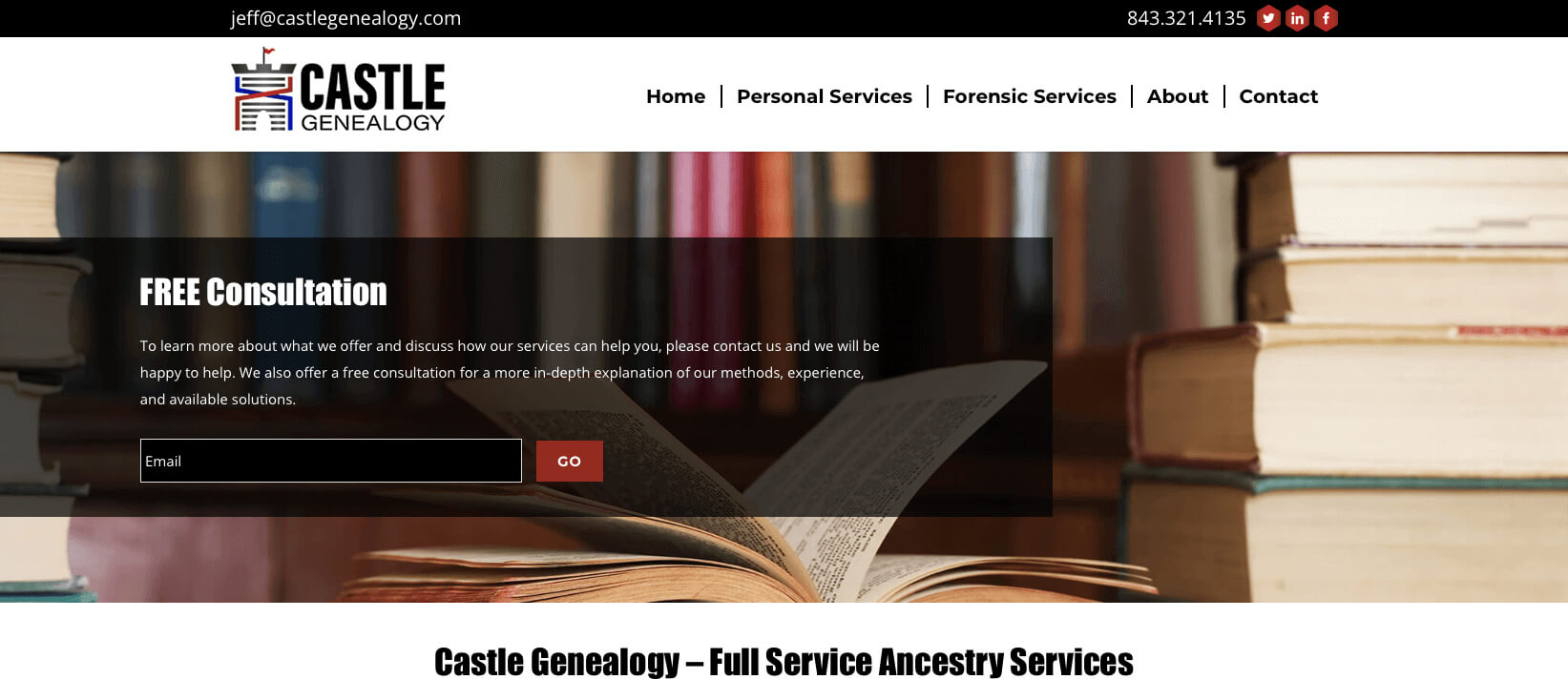 In addition to a world-class website, we also designed the logo, social media designs, business cards, and rack cards for Castle Genealogy! We created and optimized social media platforms for our client including profile pictures and header images. To maintain consistent branding, we created business cards and rack cards featuring brand colors and fonts, and logo. The combination of these elements featuring Castle Genealogy's brand strengthens its brand and creates brand awareness!
We enjoyed working on this project and developing the original branding from concept to a finished and effective product. If you are ready to experience stronger brand awareness and increased business, partner with Stingray Branding. We have the tools and experience to develop your brand and manage your marketing from month and month, increasing leads and sales for your business! Let us know how we can help you today and receive a free consultation.