Our team is thrilled to announce the launch of a new website and social media strategy project for Chad Clifton Construction. They are a local construction company, owned and operated by a Charleston native with over 30 years of industry experience. As they say, "No job is too small, we do it all." Chad Clifton Construction is your source for all construction projects. Our team was thrilled to work with another fantastic local business.
Website
Chad Clifton Construction needed a new website to generate leads and inform potential clients.

Home Page
Chad Clifton Construction's home page is bright and clean. Their logo is featured in the upper left-hand corner and convenient navigation tabs are throughout. Customer satisfaction is a huge part of the brand. Our team selected photos to highlight that, as well as prominently featuring their slogan. Below their slogan is a quick access list of services linked to the Services Page.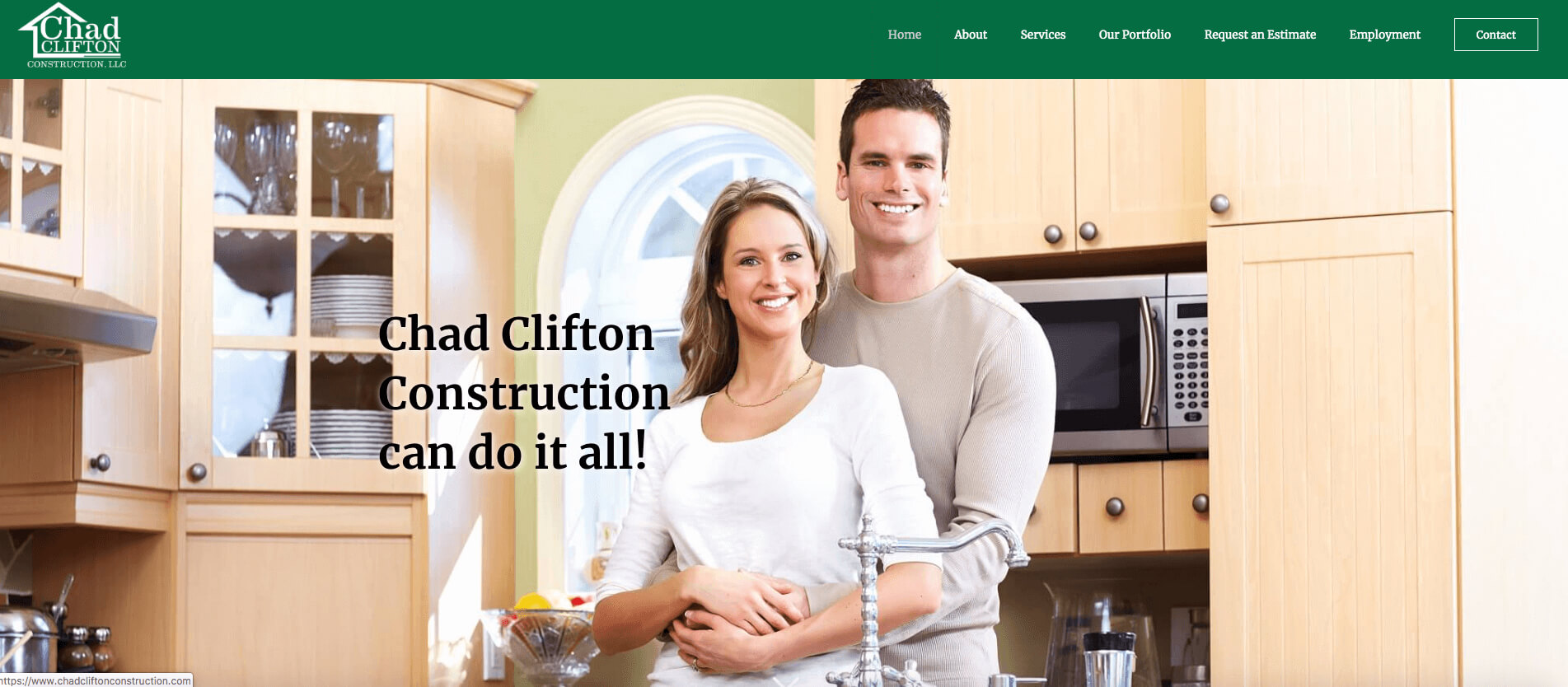 About Page
Chad Clifton is the face of his company. He simply is the brand. So we dedicated a page to learning more about his story, and the story of his company.

Social Media
We carried the branding from his sight, slogan, and all, over to the Chad Clifton Construction social media accounts as well. Unity of branding is vital in digital marketing. A consistent message is often your best asset.

If your business is in need of an exceptional new website, or if it's in need of optimized social media, contact us today! Stingray Branding has a team that always goes above and beyond for its clients. We would love to help grow your business with social media and Internet marketing!