The Stingray Branding team is excited to announce the launch of a new website and social media optimization project for our friends at Black Sparrow Tattoo. Black Sparrow is a tattoo studio specializing in custom tattoos, with a focus on serving military personnel. Their artists are amazing and their customer service is second to none. Our team was very excited to help another amazing local business.
We began by designing a logo worthy of these artists. Our designer focused on oranges and blacks, scrollwork, and sparrows. Combining these elements crafted a logo invoking rock and roll mixed with artistic mastery. This logo became a brand standard for them which our team used throughout their branding package (including business cards, review cards, etc.).
Website
Black Sparrow Tattoo didn't have a website when we began. They conducted all of their digital marketing via social media instead. In order to expand their reach, as well as to provide potential customers with valuable information, we built a website focusing on their strong brand.
Home Page
The home page focuses on a decorative script logo, with a background picture of a tattoo artist working. Below the logo, their tagline is prominently featured. "Your body is a canvas, we are your artist." This statement forms the cornerstone of the Black Sparrow brand our team used to build their website.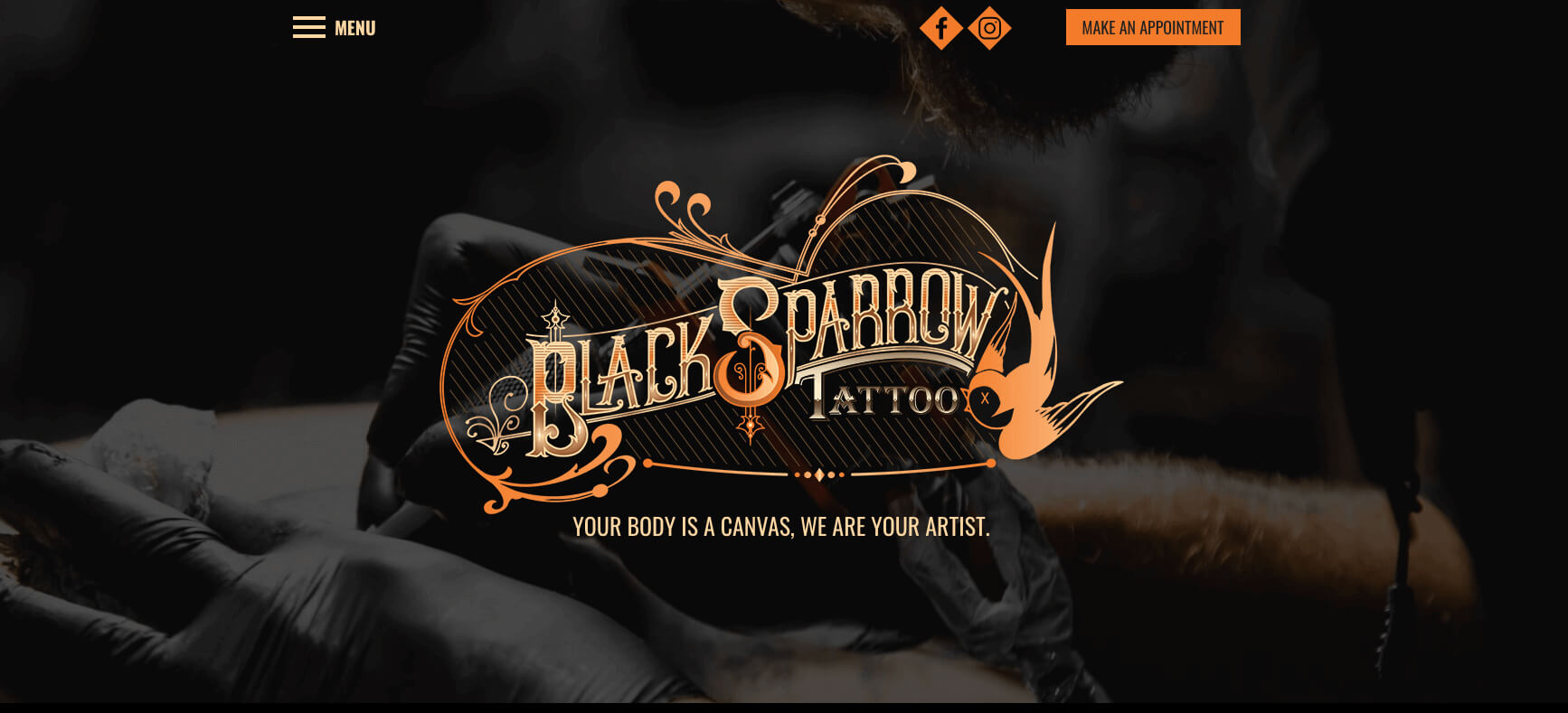 Artists Page
The cornerstone of any tattoo shop is the artist. We wanted to highlight the Black Sparrow artists with short bios, but also using photos of them working. Not only does this page highlight the various artists available, it also reinforces the artistic brand.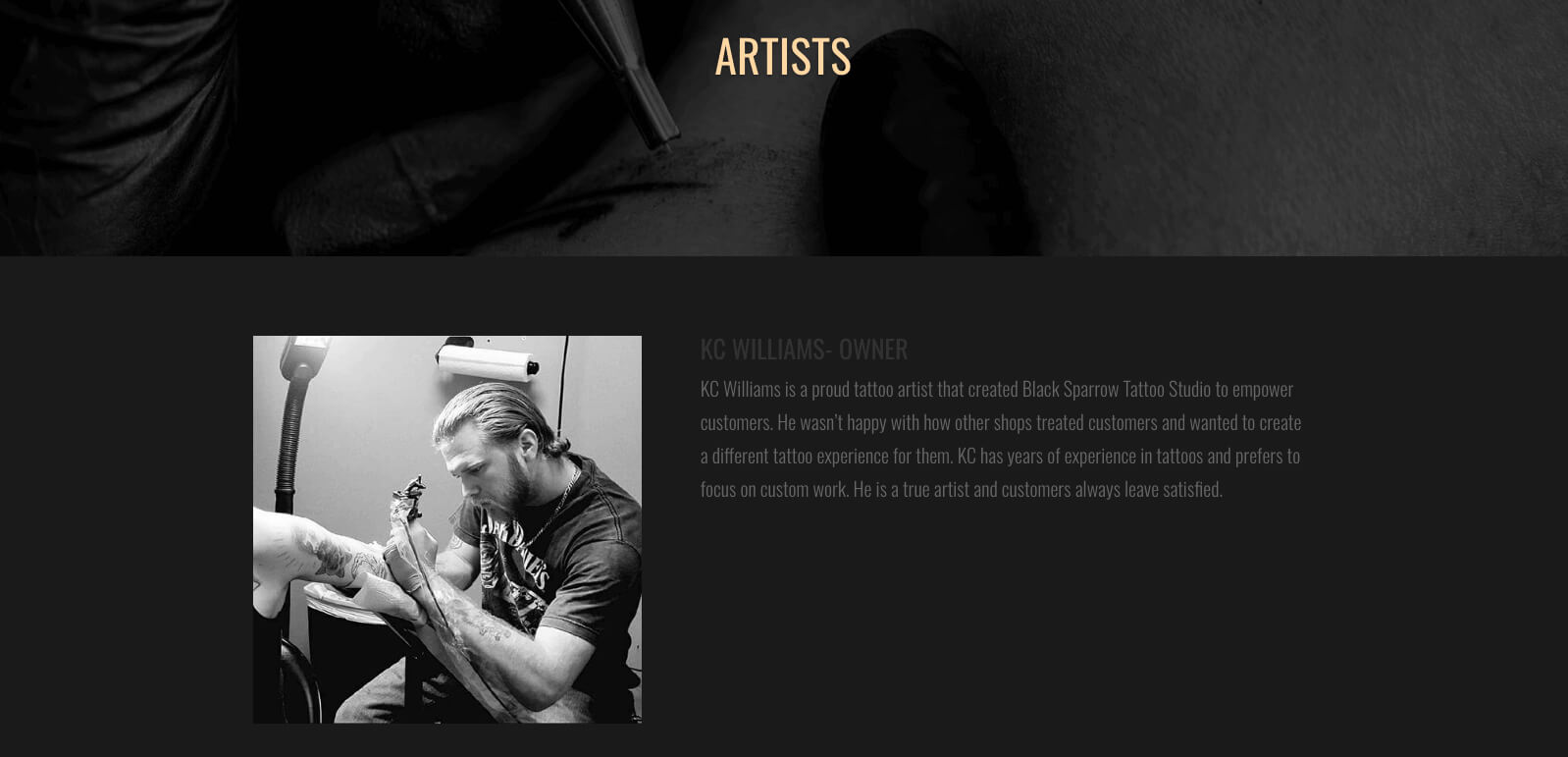 Portfolio
Vibrant color photos are placed against a dark background for the Portfolio page.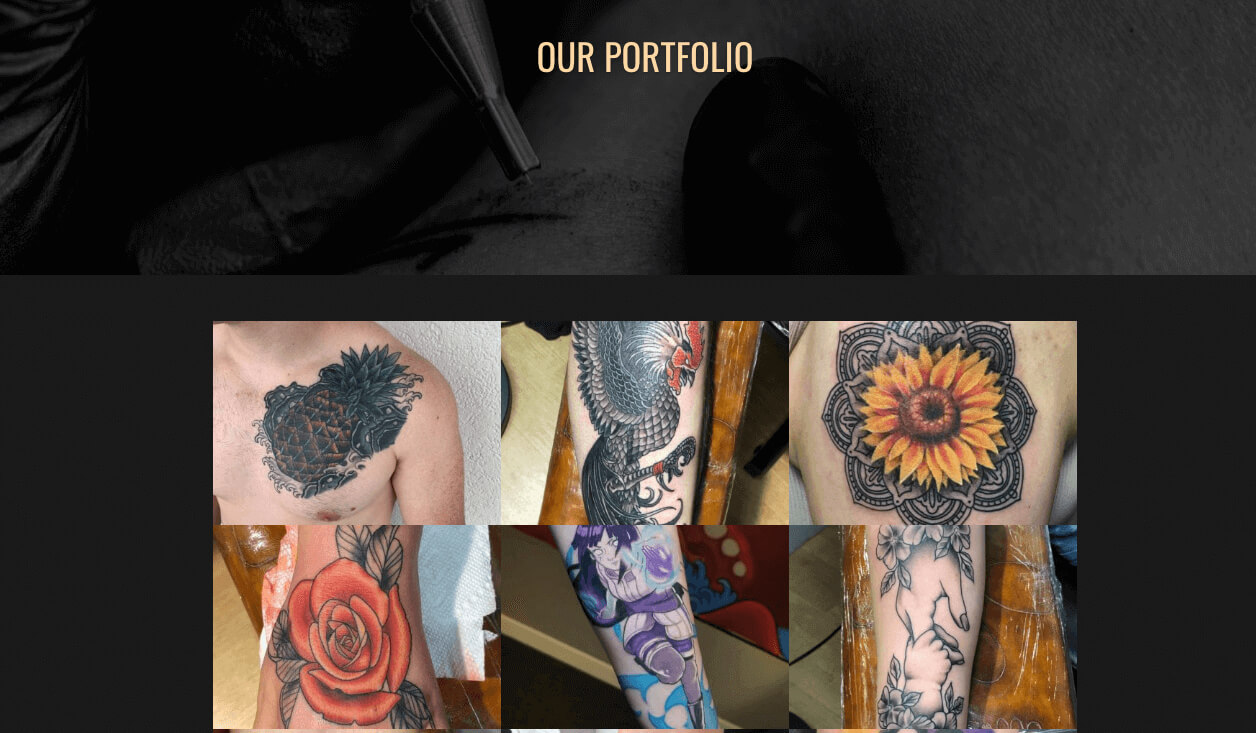 Contact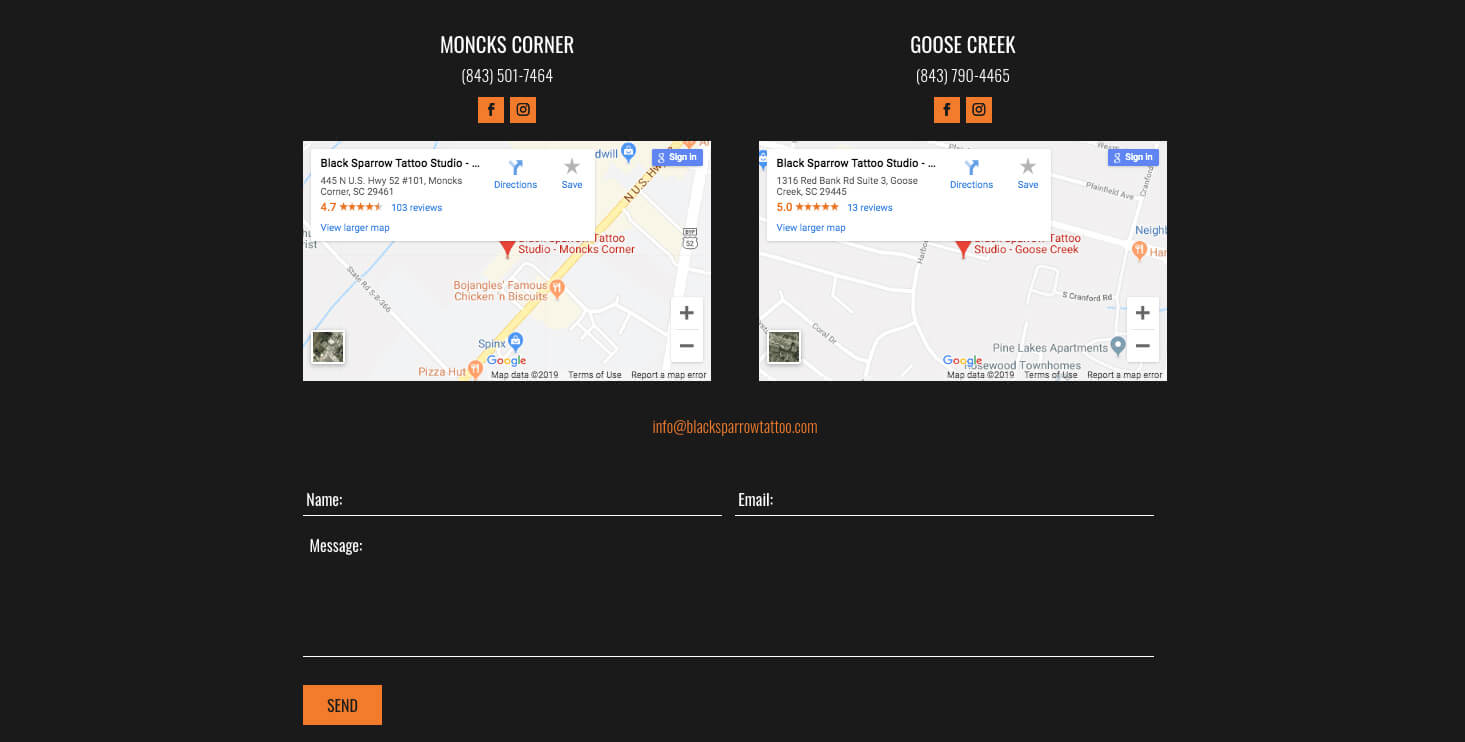 Social Media
Social media is an excellent way for Black Sparrow to extend their brand, highlight their work, and feature events. Our team focuses on these goals, driving a consistent schedule of updates and features, along with branding.
Beyond the design aesthetics, our team developed a consistent strategy for social media management. In addition to regular posting and newsletters, we crafted a program for reputation management. Our team actively responds to reviews on various review sites, such as Facebook and Google. This process allows us to give the Black Sparrow crew more time to focus on what they are best at, while still receiving feedback. It's a great way to help strengthen your brand and grow your business locally via increased engagement.

How did we do with a  New Website & Social Media: Black Sparrow Tattoo? Whether you're a well-established business, or a new business just getting started, our team has the skills and expertise to help you. We work with businesses of all sizes, in all industries, and with all levels of marketing. Contact the Stingray Branding Team today.  We'd love to work with you!