The Stingray Branding Team is thrilled to announce the launch of a new website and social media strategy for Big Billy's Burger Joint.  Big Billy's is an incredible family-owned, local burger restaurant, as well as one of our favorite places for a bite. They came to us seeking an update for their brand's internet marketing.  Our team was thrilled about the opportunity.
Big Billy's offers fresh, homemade food in a fun relaxed environment.  Additionally, they offer a wide variety of unique burger meat that they grind fresh daily.
Website
We wanted to highlight the fun and uniqueness of the brand, while also making the site easy to navigate for potential customers.  Big Billy's brand embraces the spirit of the Charleston coast; invoking images of the beach, sun, fun, surfing, fishing, and an endless summer.  We added specific design elements to highlight these brand characteristics, like the beach scene in the background as well as the color palate.  
Buttons for online ordering, a weekly breakdown of their unique burger meat offerings, as well as photos, and their story were highlighted as well, to highlight some of the elements that make this place so unique and fun.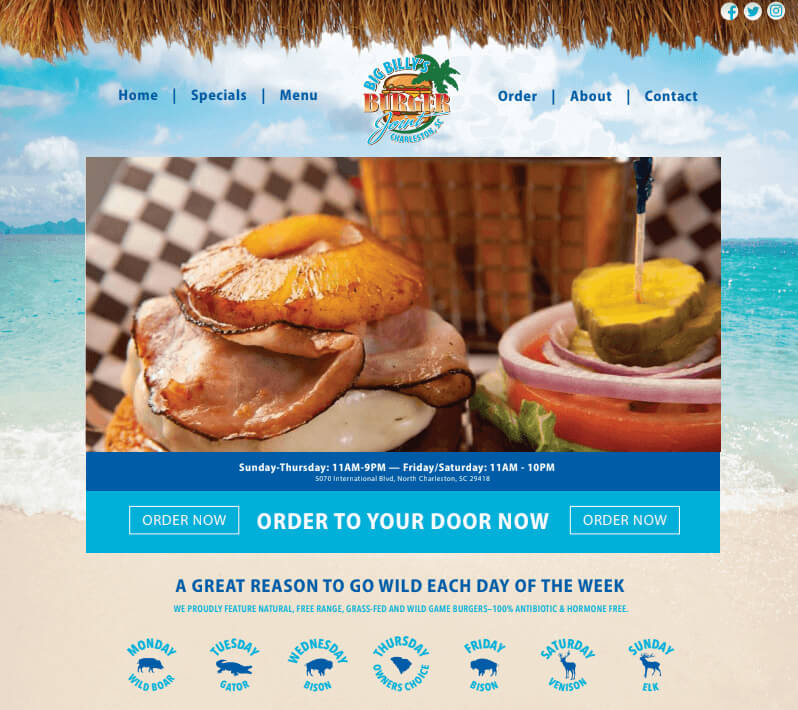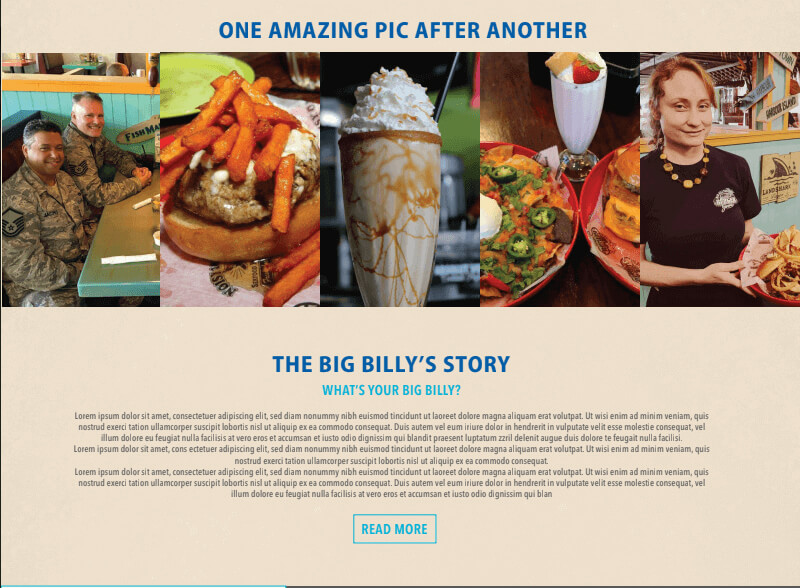 These same brand elements were echoed on their social media accounts along with pictures of their food offerings, giving potential customers a quick, vibrant, and engaging first impression.
Our team was thrilled to work with another incredible business seeking to update and expand its brand.  What do you think?
If you're an individual or business seeking an update to your current marketing, or just starting from scratch, contact us today!  We work with businesses in all types of industries, with all levels of marketing, to provide results-driven strategy and design. The Stingray Branding team would love to work with you!