The Stingray Branding Team is incredibly excited to announce to launch of a new website project for our friends and clients at Around the Clock Bail Bonds. Around the Clock Bail Bonds is a professional, family-owned business that has been serving the Charleston, Dorchester, and Berkeley County areas for over 30 years. As a matter of fact, they are still in the same location where they first opened their doors all those years ago. We all hope that we are never in need of their services, but if you, or a loved one, find yourself in the position for needing bail, the team at Around the Clock is incredibly knowledgeable and familiar with the legal system in the Lowcountry. Our team was thrilled to work with such an incredible, multi-generational team and help them grow.
Most people search for their needs online, and so your website must be well-designed, providing value for your target market, and operating as more than a digital business card. Our team immediately set to work building a highly functional, practical, and valuable website that would educate and attract potential clients.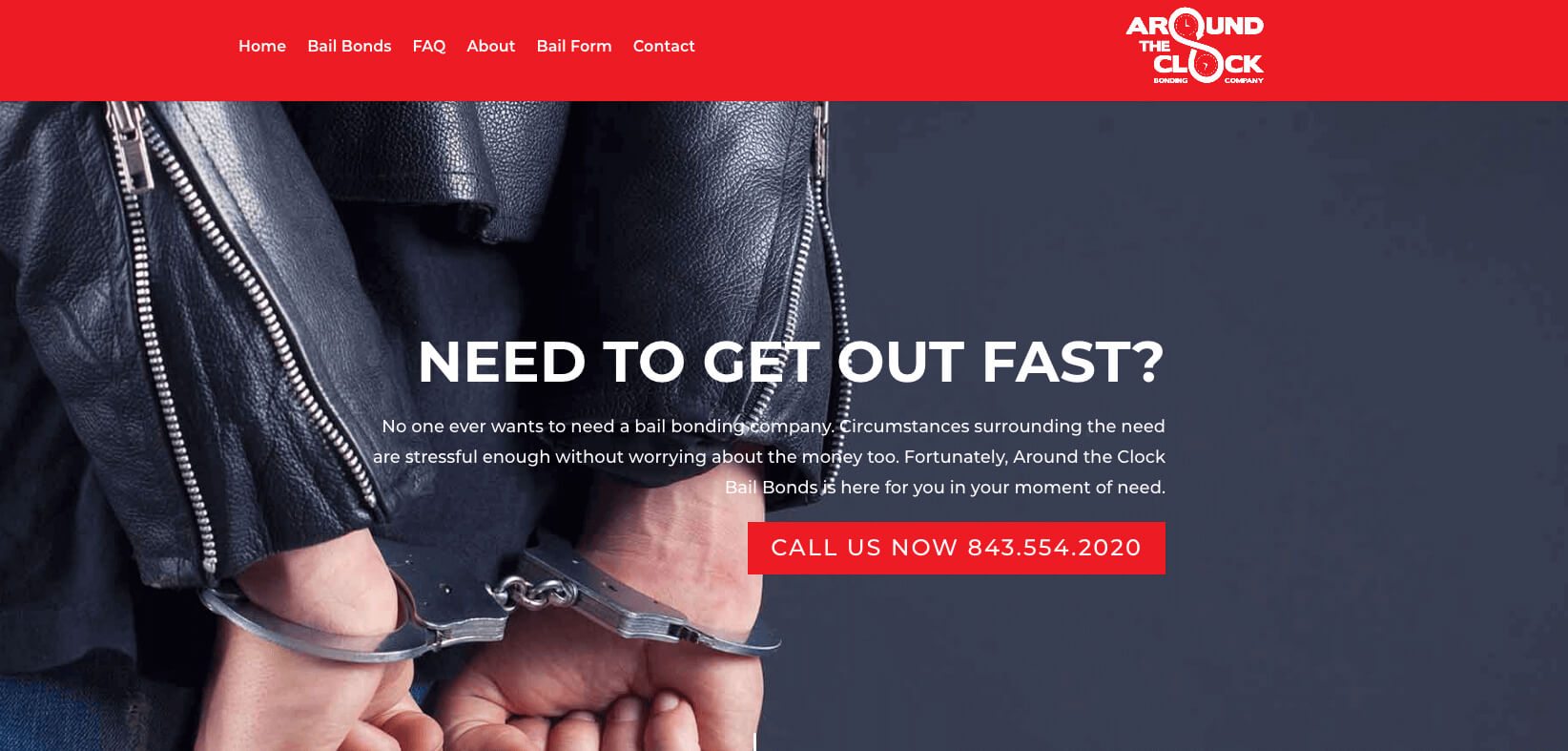 Around the Clock Bail Bonds needed a clean, clear, and direct approach for their website. Their clients will not be casual browsers, but people with very real needs and an immediate timetable. Their home page is a reflection of this. The colors are clean, the images direct, and the menus are easily accessible and readily visible. Their logo also does a wonderful job of evoking the concept of time both with the dual clocks, as well as the play on an infinity loop within the design, and is incorporated seamlessly into the site.
A clear call to action is present immediately on the page, providing the most relevant information for a potential client, the main phone number. This makes certain that a client in need doesn't need to dig, but can immediately get the assistance they require, serving as a vital piece of the utility in the design.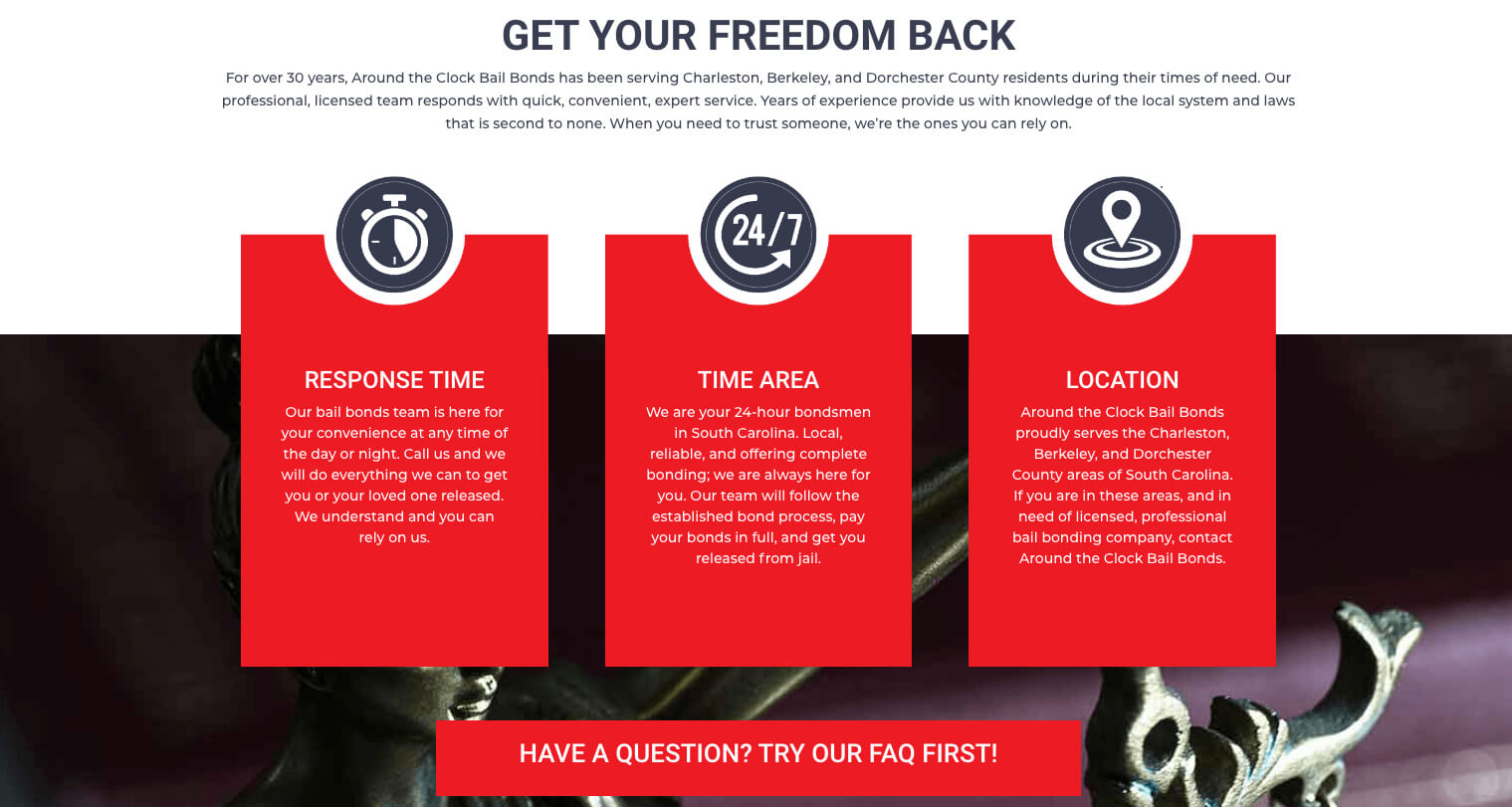 FAQ Page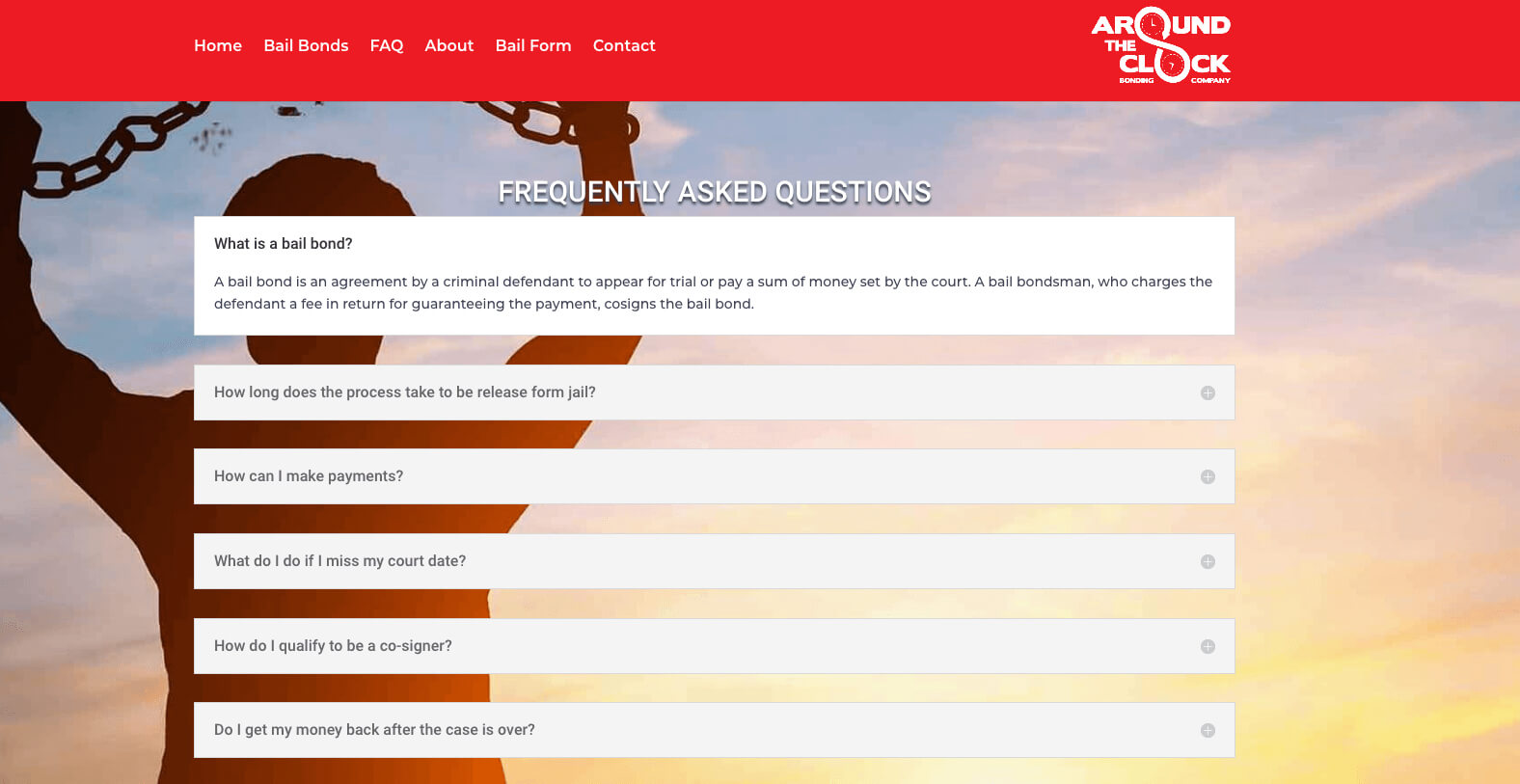 The process of posting bail can be complicated and stressful. In order to provide more value, as well as help to educate the prospective client about the process, we designed an easily sorted FAQ page. Each question is the headline of a dropdown item where the answer is presented clearly and concisely. This reduces the amount of text immediately visible to someone, allowing him or her to navigate the questions more easily. This clean look and interface will help reduce stress as well as create trust with the client by presenting transparent, straightforward, and convenient information.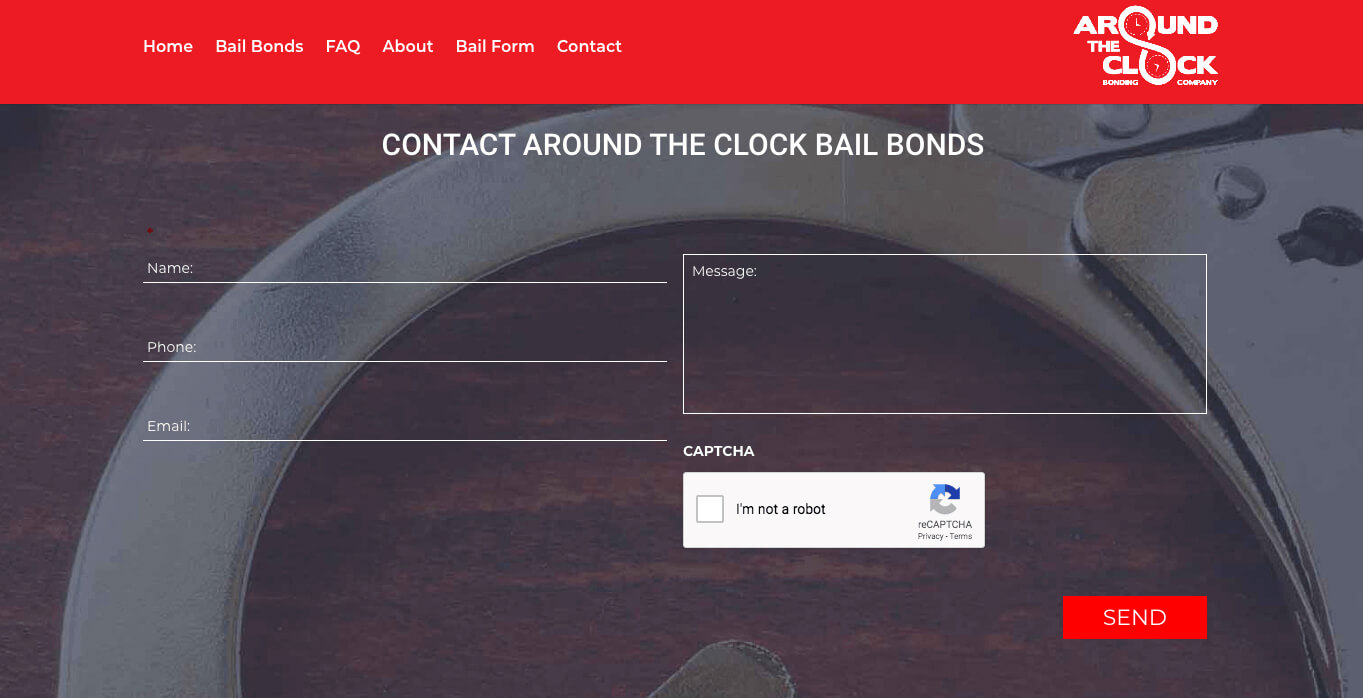 What do you think? Is this a design that provides value, ease, and presents an aesthetically pleasing look? How did we do?
The Stingray Branding Team
No matter the size of your business or your industry, our team can help take your marketing to the next level. By harnessing the skills, experience, and knowledge of some of the best experts in the business, we can craft your digital marketing strategy and experience to maximize results. If you need help with your marketing, or just have some questions about where you're at today, contact us! Our team would love to help you!